A frustrating evening for Club Brugge
Club Brugge have completely missed their start of the new season, suffering a third defeat in four matches. This time, revelations KV Mechelen posted a win in the Jan Breydel Stadium in Bruges, their first league win in Bruges in 22 years. Meanwhile, KRC Genk keep a perfect record, beating newcomers Eupen.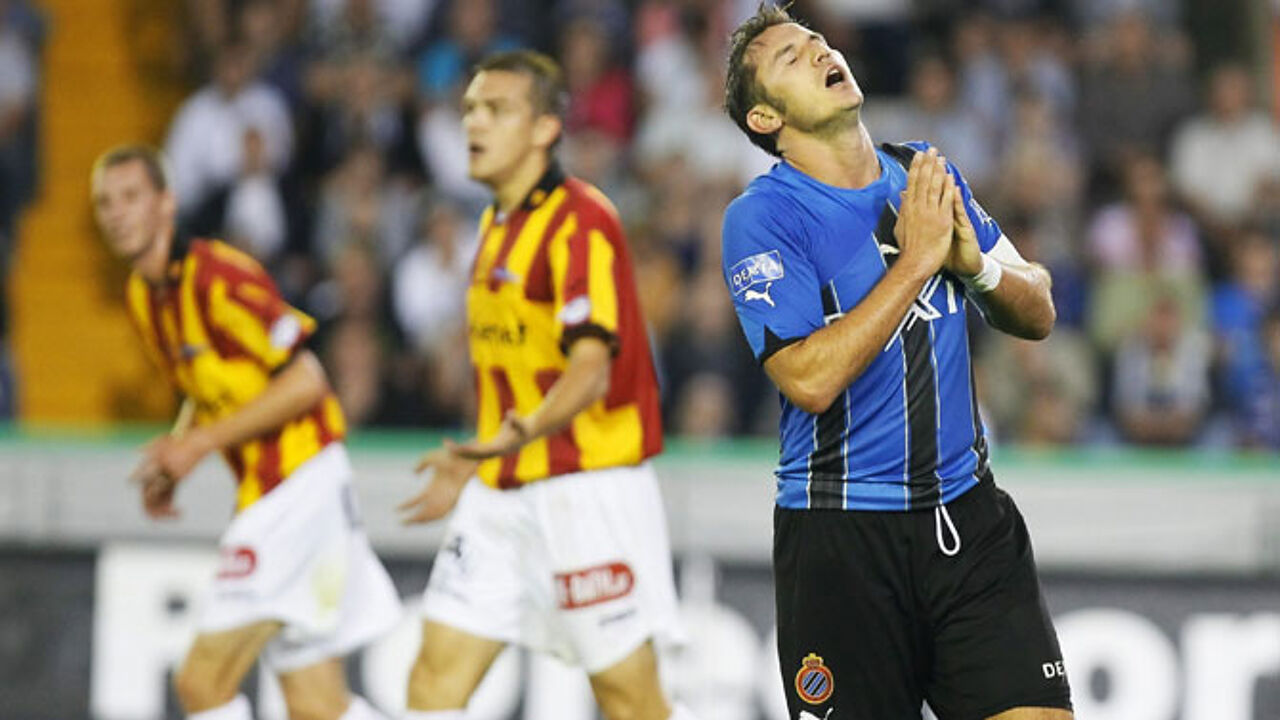 Club Brugge got beaten 2-1 by KV Mechelen before their home crowd on Sunday evening, in a very frustrating evening for the West-Flemings (photo on top: disappointment with Club Brugge defender Carl Hoefkens).
Club Brugge made some crucial mistakes in defence which allowed KV Mechelen, the revelations of the new season, to take a 2-0 lead through Kenny Van Hoevelen and Julien Gorius, who converted a penalty.
Despite being reduced to 10 men, after midfielder Jonathan Blondel was sent off (small photo), Club Brugge were the better team after the break but they missed a little bit of luck and also blamed referee Johan Verbist for refusing them a penalty on two occasions.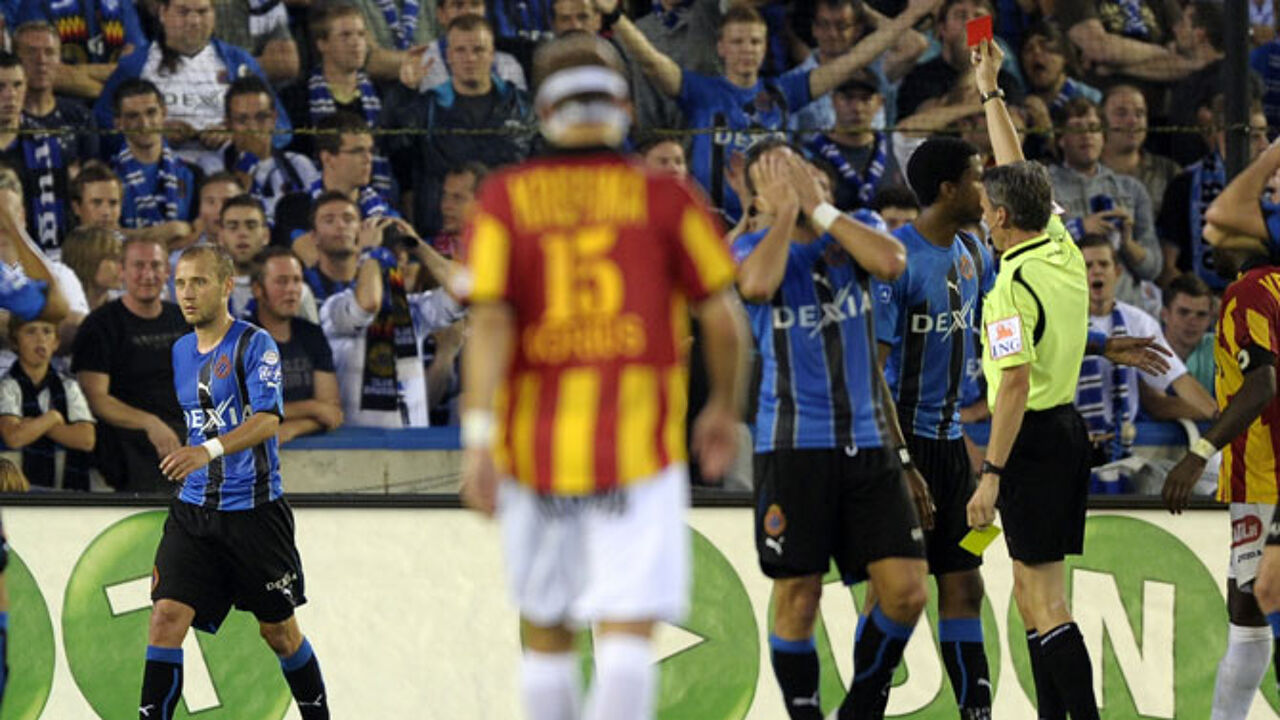 To make things even worse, a valid goal by Brugge striker Joseph Akpala was disallowed for off-side. Club Brugge only pulled one back through midfielder Ronald Vargas (photo) and had one attempt stopped by the post. After the match, the Brugge players and manager Luc Devroe were furious at Mr Verbist.
The win allows KV Mechelen to pick up 12 points after a 4th win in 4 matches. Club Brugge are in 11th place with 3 points from 4 matches. Brugge are playing Dinamo Minsk in a Europa League play-off match on Thursday, defending a 2-1 win at home.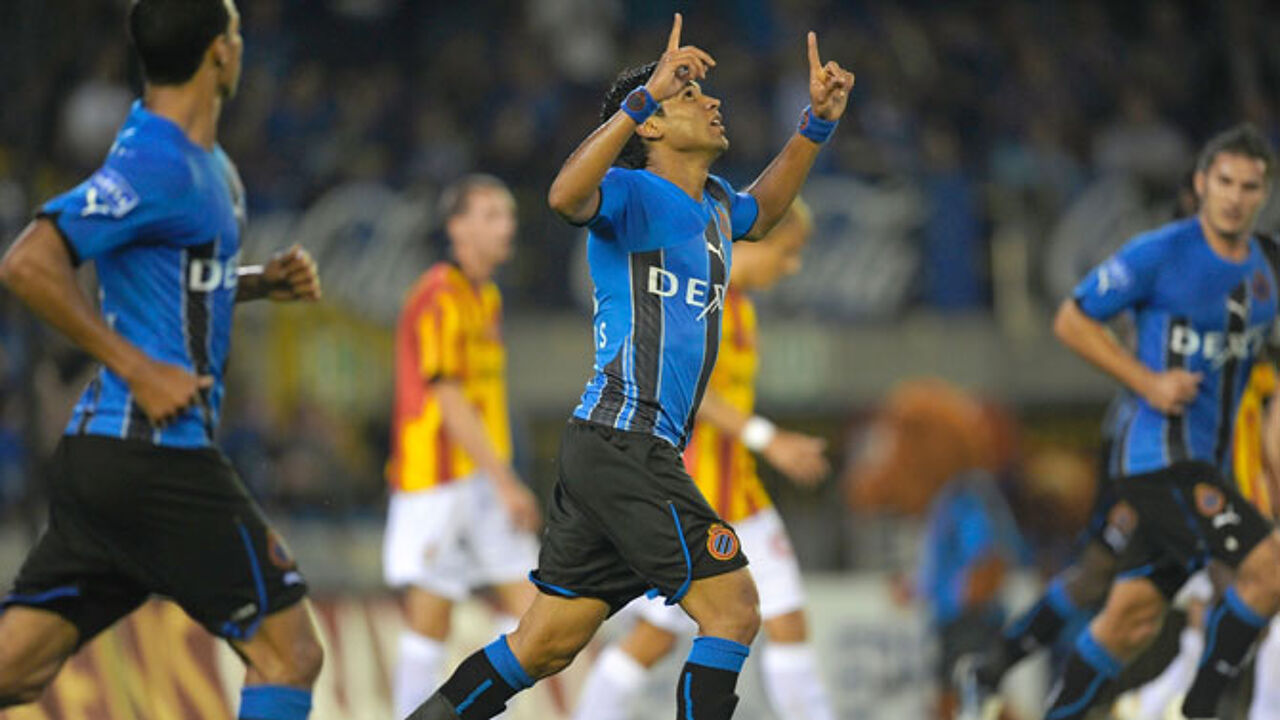 Eupen - KRC Genk 1-4
KRC Genk keep the lead after posting a 4th in 4 matches. The Limburgers are co-leaders with KV Mechelen, as only two teams still have the maximum of 12 points.
Newly promoted AS Eupen, a club located in the German-speaking area in the eastern part of Belgium, were looking for their points in the top flight but knew they faced a difficult task as visitors KRC Genk have the momentum.
In fact, Genk left Eupen no chance, leading 4-0 after an hour of play. Torben Joneleit made two goals for Genk, with Sony Camara and Jelle Vossen also scoring. Eupen were able to pull one back through Marko Obradovic.
KRC Genk now boast an impressive record of 15 goals scored and only 2 goals against. Jelle Vossen is now the league's leading scorer with 5 goals.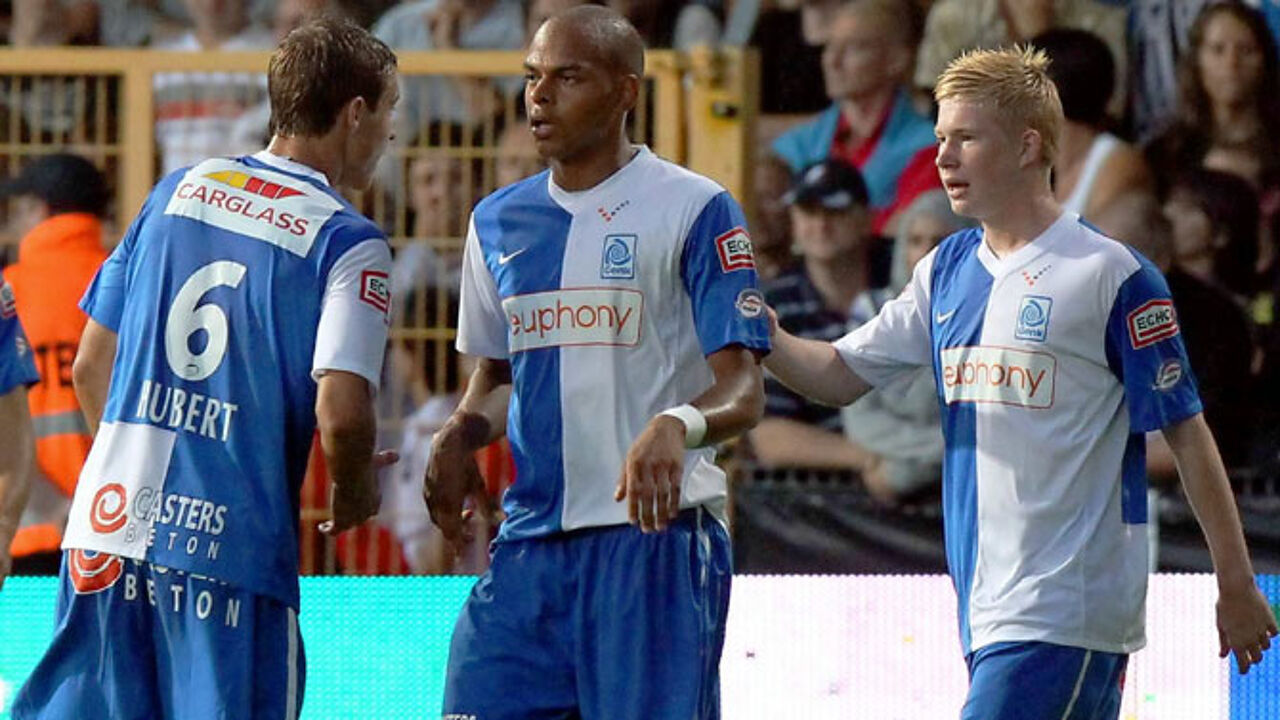 Charleroi - AA Gent 1-3
Despite a strong challenge by Charleroi, AA Gent took the 3 points back to Ghent, showing efficiency in front of the home team's goal.
Charleroi took a strong start and went 1-0 up through playmaker Hernan Losada. However, the home team missed some excellent opportunities to double the score and AA Gent struck twice before the break. First, newcomer Yaya Soumahoro showed his splendid form, equalising in the rebound. In the extra time of the first half, Stijn De Smet finished a superb attack, 1-2.
AA Gent were determined not to give the 3 points away and had the opportunity to seal the match with a penalty. However, striker Shlomy Arbeitman missed. In the dying minutes of the game, Yassin El Ghanassy made it 3-1 after all.
Gent can now focus on Thursday's home match against Feyenoord. If they can wipe out last week's 1-0 defeat in Rotterdam, the East-Flemings qualify for the Europa League group phase.