Tax on international train tickets sparks anger
This morning, Belgian Rail employees staged a one-hour strike to protest against the closure of the international ticket offices in Belgium's major stations. There is also a lot of resistance against the extra tax on international tickets bought at the counter as from today.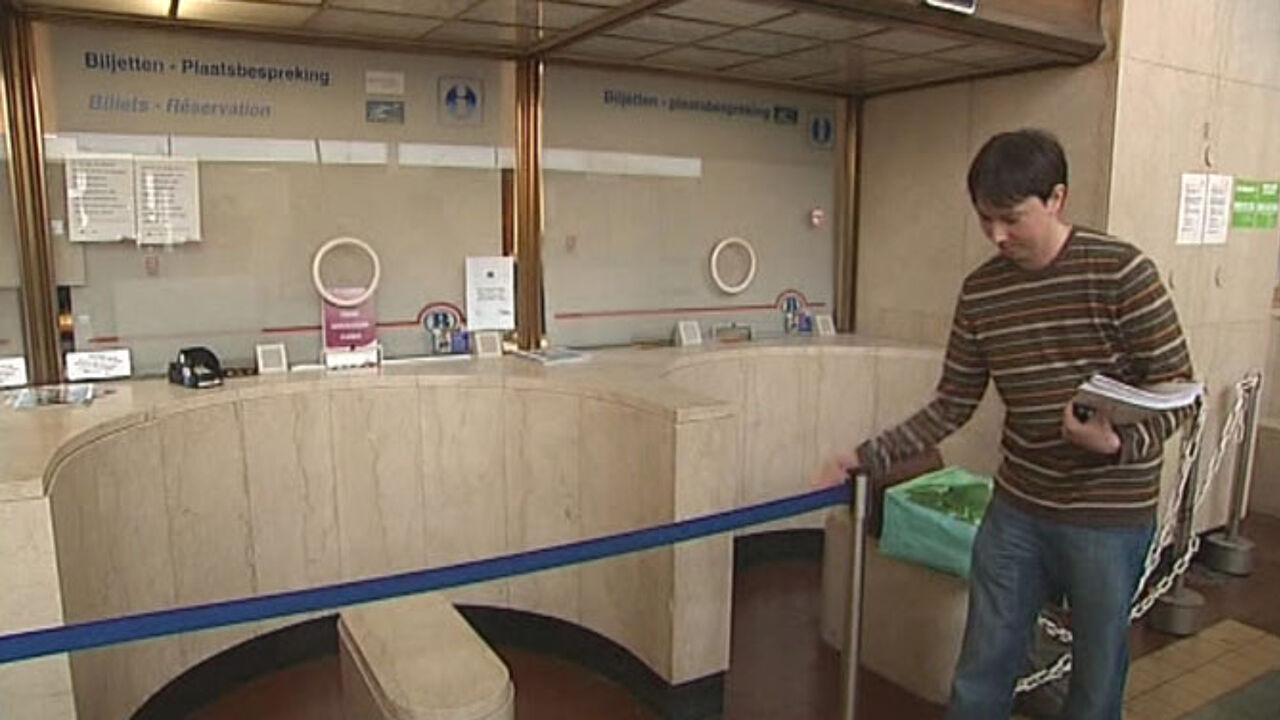 The separate ticket offices for passengers buying international tickets are due to close under a restructuring operation. International tickets will have to be bought at the counter for domestic travels.
In order to discourage passengers from buying international tickets at the counter, the Belgian rail company NMBS has introduced a 7 euro tax on the tickets from today  "to cover administration costs." The NMBS wants passengers to order their tickets via the internet.
NMBS personnel working for the international counter held a protest strike between 11 a.m. and noon. They have the support of the trades unions.
Luc Piens of the christian trades union ACV: "Ordering an international ticket can be quite complicated given the various rates. We think travellers are entitled to some help. We also think it's unjust to levy an extra tax on tickets bought at the counter."
They are followed by travellers' organisations, which point out that it's often difficult for older people to order through the internet, but younger passengers are also against the tax.
Trades unions also fear that a similar tax will be introduced for all tickets bought at the counter in future.