A Gay old time at the Brussels Diamond league
The 34th edition of the Ivo Van Damme Memorial meeting was held in Brussels' King Boudewijn Stadium on Friday evening. The meeting is part of the Diamond League series. In front of a sell-out crowd, Belgium's European Championship 400 metre heros showed that they are among the best in the world.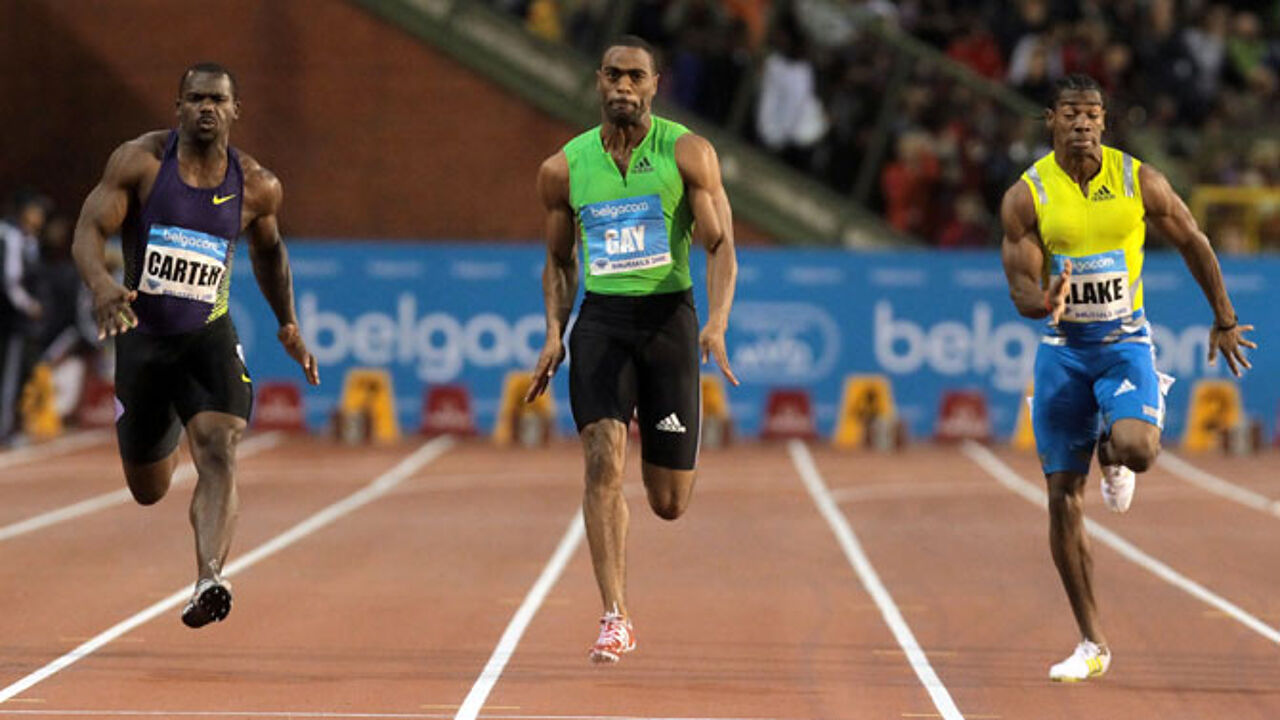 Jonathan Borlée finished second in the 400 metres, while his brother, the European Champion Kevin Borlée, finished fourth.
The other Belgian competing, Cédric Van Branthegem, came in eighth.
The Costa Rican Nery Brenes won the race.
Speaking after the race the Borlée brothers told journalists that "We gave it all we had."
"The crowd was fantastic, what a reception"
Cédric Van Branteghem also enjoyed what was his last race before retirement.
The 34-year-old received a standing ovation before the 400 metres race.
Afterwards the meeting's organisor Wilfred Meert handed Van Branteghem a special award in recognition of his career in athletics.
 
Gay wins 100 metres
It was also a good evening for the Jamaican sprinter Tyson Gay (photo).
Gay won the 100 metre race with his second best time of the season, 9.79 seconds.
Disappointment for Bolshakova
It was a disappointing evening for the Belgian triple jumper Svetlana Bolshakova.
She ended sixth, having jumped 14.04 metres.
This is a far cry from her sterling performance in the European Championships where she came third.