Political impasse hot topic at Ijzer Pilgrimage
The 83rd Ijzer Pilgrimage was held in Diksmuide (West Flanders) on Sunday morning. The pilgrimage pays homage to the Flemish soldiers killed in the Great War as well as providing a platform for constitutional nationalists.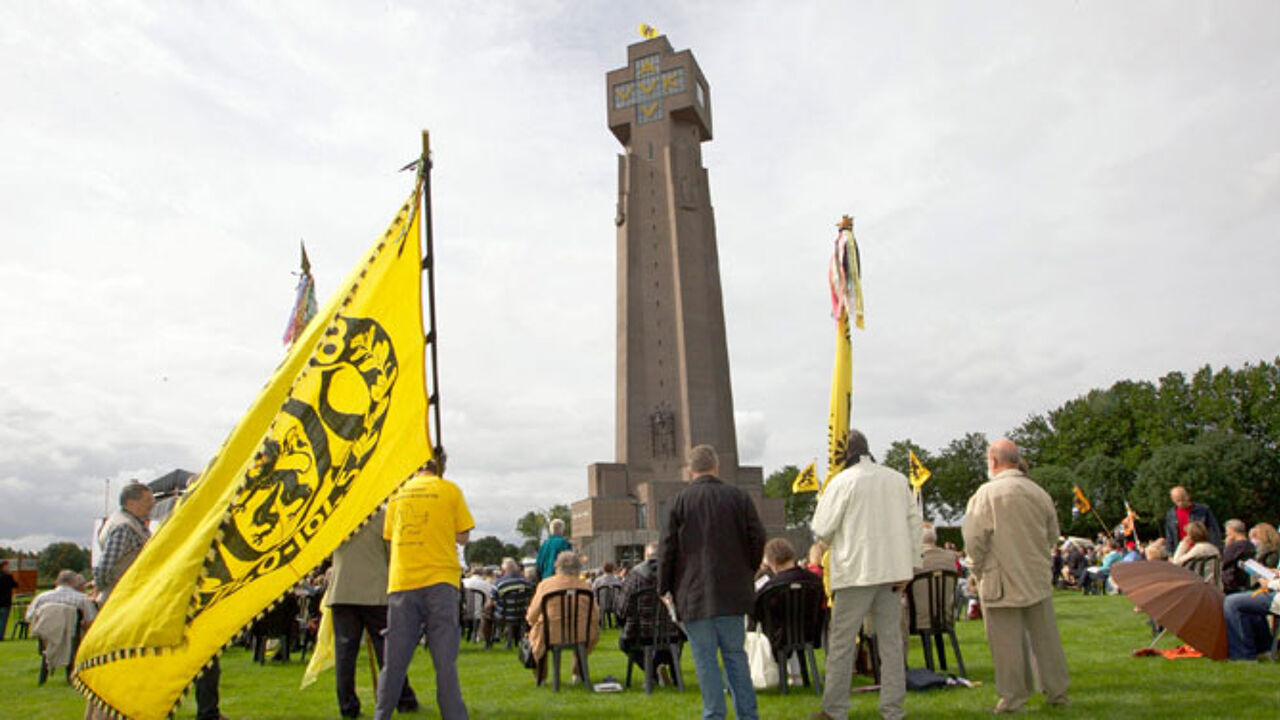 Around 1,000 people attended the annual event, a far cry from the glory days when tens of thousands of Flemings flocked to Diksmuide.
This is also much less than the 5,000 people that attended last Sunday's more radical Ijzer Watch at Steenstrate, near Ieper (West Flanders).
Around ten MPs from the Flemish nationalist party N-VA were among the few politicians at the Ijzer Pilgrimage.
They included the Speaker of the Flemish Parliament Jan Peumans and the Speaker of the Belgian Senate Danny Pieters.
Mr Peumans became the first Speaker of the Flemish Parliament every to address the Ijzer Pilgrimage.
 
During his speech, Mr Peumans (photo) spoke of the message of the Ijzer Pilgrimage being one of peace, freedom and tolerance.
He added that there is a consensus in Flanders for far-reaching constitutional reform.
The Chairman of the Ijzer Pilgrimage Committee Paul De Belder used his speech to talk about the current political situation in Belgium.
"As things look now, this is the last chance to reach a negotiated settlement on terms for a divorce."
"If we don't take this opportunity, the only option will be to act unilaterally with all the risks that it would bring."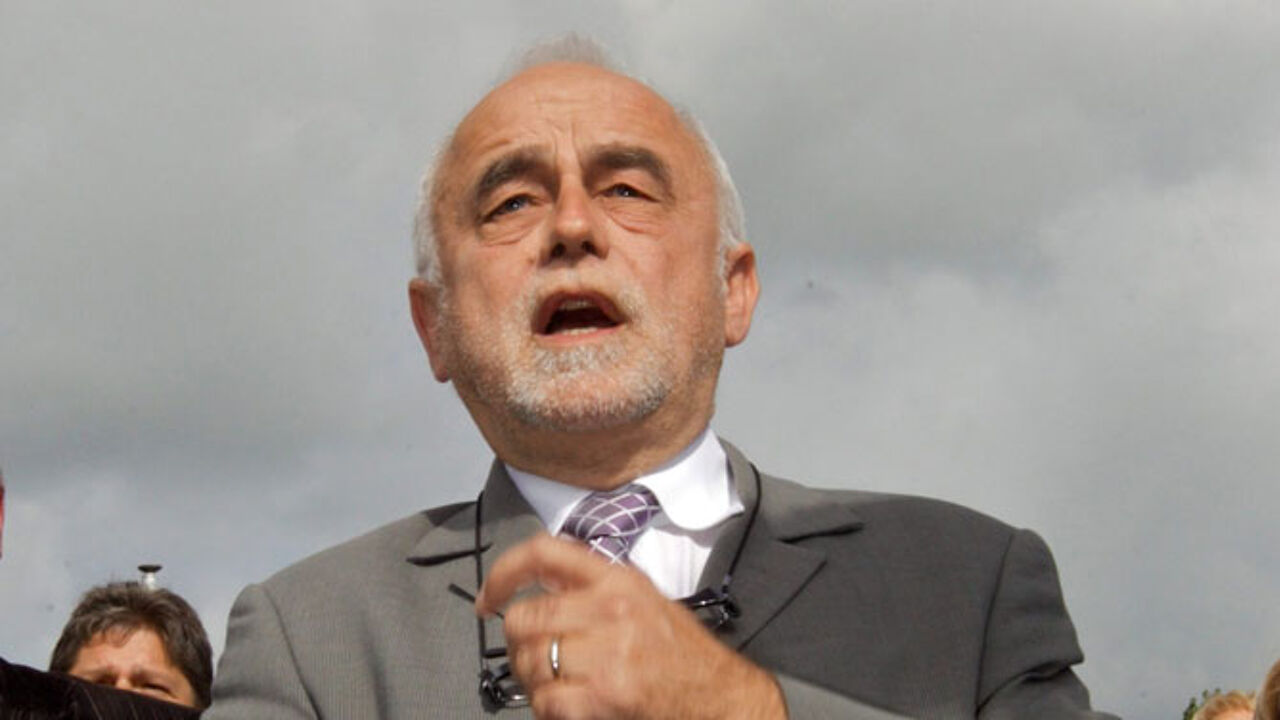 The Ijzer Pilgrimage
The Ijzer Pilgrimage is a yearly gathering of Flemings at the Ijzer Tower Monument in Diksmuide.
Their pilgrimage remembers the Flemish soldiers who died during the First World War.
It was first organised in 1920.
It is also a political meeting to strive for greater Flemish autonomy and world peace.
The meeting's slogan is "No more War".