It's back to school for the kids!
1.1 million Flemish children headed back to school on Wednesday at the end of the summer holidays. It's also back to work for 130,000 Flemish teachers.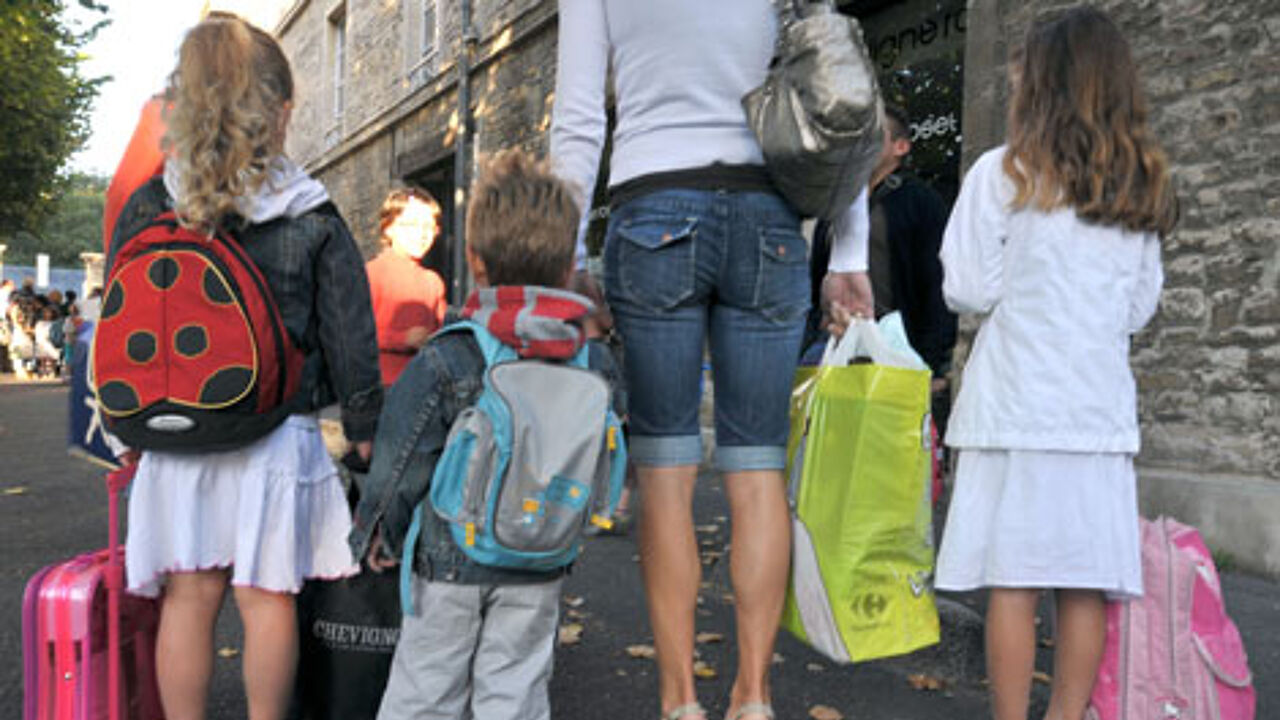 In recent weeks there had been concerns that there wouldn't be enough places for all Flemish children, but the problem has now been sorted. In Antwerp alone 2,000 new places were created in container schools. In Brussels there are 300 extra places.
It has not been possible to register every child in the school of its parents' choice. The issue of the shortage of school places is set to stay with us for the next few years. In the coming months Flemish Education Minister, Pascal Smet (Flemish socialist), intends to focus on finding a durable solution. He will also negotiate a collective labour agreement that should make a job in teaching more attractive.
A maximum bill setting out the maximum amount of cash that parents can be obliged to pay to have their child in primary school is being evaluated. Changes are also being considered for Flemish secondary schools. Learning goals have been modified and now also include a subject that should allow children to deal properly with the media. Pupils are taught how to obtain information via the internet and how to use such information.
For the first time children who start their first year in primary school, but haven't attended kindergarten enough, will have to take a language test.
Parents are also expected to sign a commitment pledging to get their children to school on time and to attend parent teacher meetings.