"Stand up to our followers"
The Gordel or "Belt" is Belgium's largest mass sports event. It was initially set up to underline the Flemish character of the municipalities around Brussels and has today turned into a day of fun for the entire family.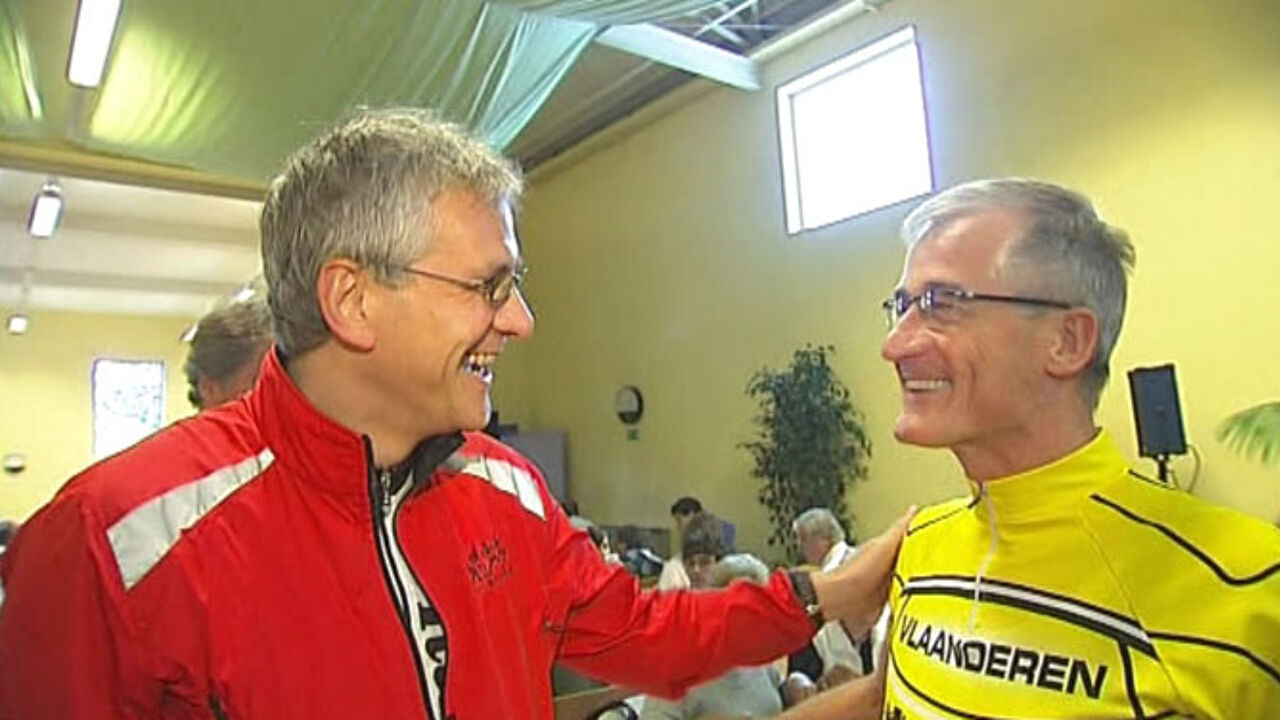 Cyclists and ramblers can choose from 28 different routes of varying lengths.
The organisers hope that today's fine weather and the political situation will attract a record number of participants.
This year the Gordel is celebrating its 30th anniversary and comes at a sensitive political time as politicians bicker about state reforms and setting up a new Belgian Government.
The event attracts many politicians who are also cycling enthusiasts. Flemish Prime Minister Kris Peeters (Christian democrats - left on photo) was also among their number. He told newsmen that he believes that the seven parties involved in the state reform talks that broke down on Friday should return to the negotiating table.
The Gordel always also attracts a number of vandals who strew tacks on the route and remove or change signposts.
 
"Set details to one side"
European President Herman Van Rompuy too took part in the Gordel. Quizzed by VRT Radio about the political stalemate in his native Belgium he told reporters that he still believed in a breakthrough in the negotiations:
"In all difficult periods there is a moment when you have to put the details to one side and not keep on discussing until the last million or the last comma. You have to say we're taking a risk and making a leap forward in the process of state reforms and a settlement for the Brussels Halle Vilvoorde Constituency. We have to stand up to our followers, on both sides, Flemings and Francophones, and move forward. It's the only way to reach a solution."