"I should have asked for Vangheluwe's resignation"
The former Head of the Catholic Church in Belgium Cardinal Godfried Danneels has admitted for the first time that he made mistakes when dealing with a paedophile Bishop. Speaking in an interview published in this week's edition of the magazine 'Knack' Cardinal Danneels says that he should never have agreed to a meeting between the former Bishop of Bruges Roger Vangheluwe and his victim's family.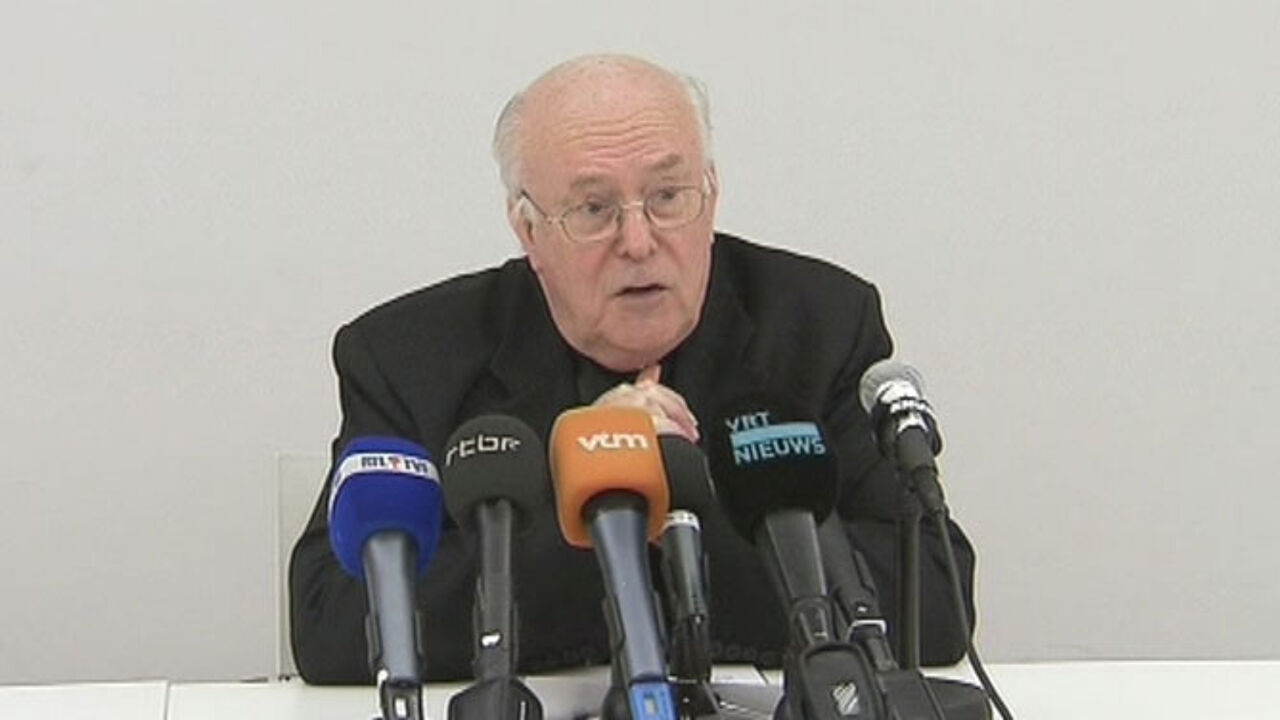 Vangheluwe abused one of his nephews for a number of years in the 1980's.
Cardinal Danneels told 'Knack' that the meeting was "An error of judgement".
"To this day I feel that I was lured into a trap."
"You could say that I was naive."
Nevertheless, the former primate still believes that there is no contradiction between the statement he made at a press conference on the issue in April and what was said during the meeting between himself, Bishop Vangheluwe and the family of Vangheluwe's victim.
Cardinal Danneels had been told just before the press conference that a recording had been made of the meeting.
He adds that it had never been his aim to engage in damage limitation or to initiate a cover up.
However, Cardinal Danneels does admit that damage limitation exercises had been performed in the past.
The Cardinal has not seen Vangheluwe since the meeting.