Church Commission delivers report
Despite its work having been terminated prematurely after almost 500 case files were taken from its Leuven offices by detectives in June, the Adriaenssens Commission into sexual abuse by members of the Catholic clergy has delivered its final report. However, the man that chaired the Church's Commission for the Treatment of Complaints about Sexual Abuse within a Pastoral Relationship, the child psychologist Peter Adriaensens told a press conference on Friday that the Commission's report was "incomplete".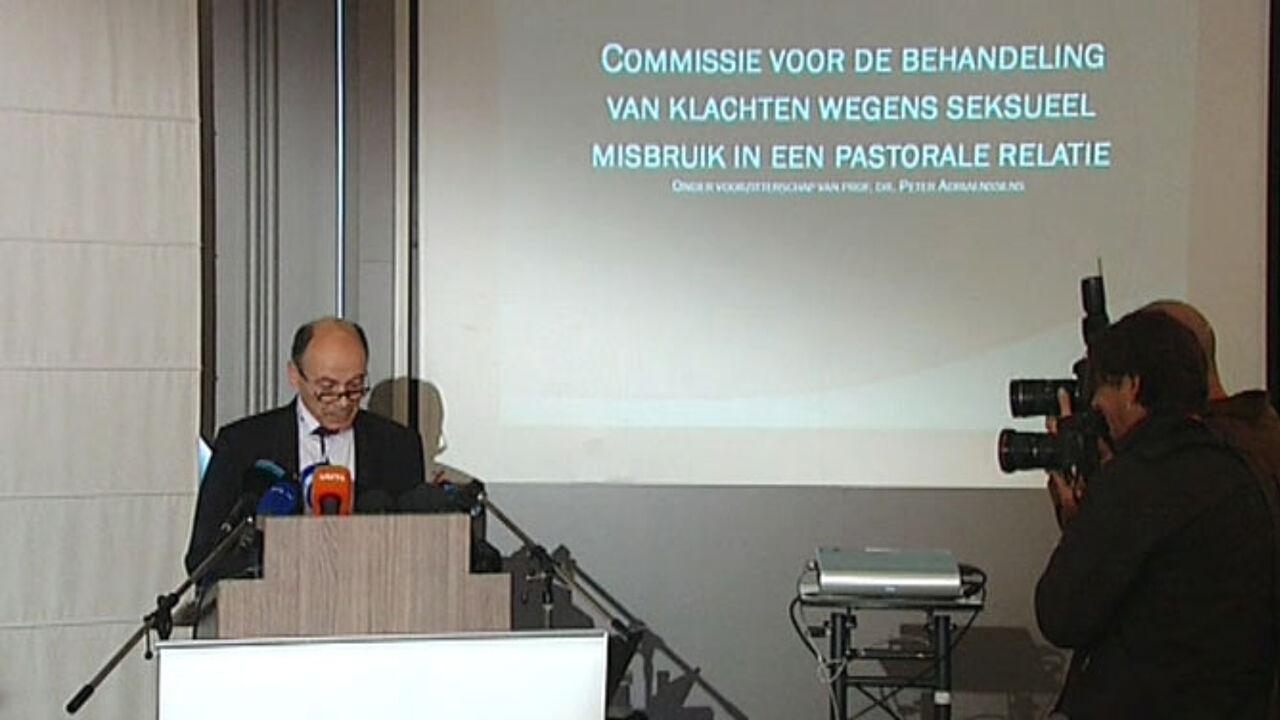 Mr Adriaenssens and the entire Commission resigned in protest at the seizure of the case files at the end of June.
Nevertheless; the former Commission members agreed that a report should be published to highlight the severity of some of the abuse that was reported.
"We are talking here about anal and oral abuse, forced and mutual masturbation."
"This is about people that have suffered serious abuse."
"None of us was prepared for the severity of some of the accounts of abuse that we were given."
"All of us at one time questioned our faith in God, the Church and humanity."
Mr Adriaenssens added that the report is dedicated to all the victims that had the courage to come forward and tell their story.
 
The commission's conclusions
Advice to society as a whole
The problem of expiration of a statue of limitation with regard to an offence is problematic.
Many victims told the Commission that they were disappointed that reporting the abuse to the Public Prosecutors Office would be pointless as it happened so long ago.
Furthermore, many victims said that they didn't know where they should report the abuse and how much eventual legal action would cost.
Sexual abuse occurs in other religions and in other areas of society such as the army and is not the preserve of the Catholic clergy.
Victims should be able to seek help.
The Commission suggests setting up a centre where adults can talk about sexual abuse they suffered as a child.
There is always a risk among professions that work with children.
The authorities should invest in prevention and training for those that work closely with children.
 
The Commission's advise to the Church
Stop using the term "commission" as people associate it with parliamentary or investigative commissions set up by the judiciary.
Mr Adriaenssens suggest that "Centre for the recognition of…, healing of... or reconciliation" would be more appropriate.
International contacts with churches abroad should be nurtured and expanded.
 
The Commission also received many reports of emotional and physical abuse by Priests and Nuns.
A commission should be set up to deal with complaints of violence and not just sexual abuse. 
Progress needs to be made on treatment for the perpetrators of sexual abuse.

More help should be given to the victims' partners
 
A solidarity fund should be set up.
Perpetrators could then make a financial contribution to help pay for counselling for their victims.