Clijsters in final US Open
The Flemish tennis star Kim Clijsters has reached the final of the US Open tennis championships. Clijsters beat Venus Williams of the United States in three exciting sets: 4-6, 7-6 (7/2), 6-4.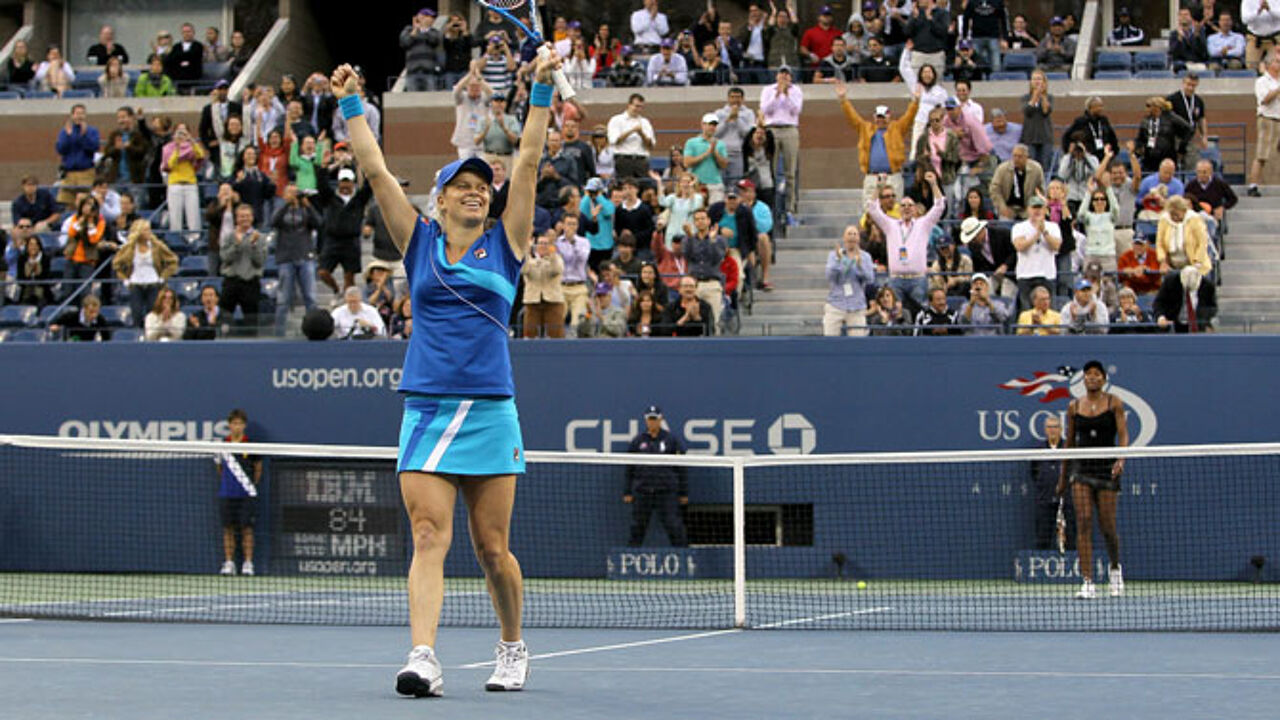 After the match that lasted for 2 hours and 33 minutes Clijsters told newsmen: "This is why I made my comeback, for matches like this.
"As much as possible I went in search of points. I went for it every time I got the opportunity and tried to quicken the pace. That's how I put pressure on Venus.
It was in difficult conditions, but I believe that we played top level tennis. I'm glad I always persevered. That's why I can now experience moments like these."
Clijsters's win gives her a chance to become the first woman since Venus in 2001 to successfully defend a U.S. Open title.
Clijsters won her four previous matches against Venus Williams, but from the start it was clear that she would have to perform better than during her quarter-final against Stosur.
After trailing for much of the third set, Williams was right back in the thick of the match when serving at 4-all, 30-all.

At that moment, it didn't appear to matter that the 30-year-old Williams was bidding to become the oldest woman to win a Grand Slam title in two decades. Or that she arrived at Flushing Meadows coming off a left knee injury that meant she hadn't played a match in more than two months.

Then came two pivotal points. First, Williams double-faulted for the seventh time, giving Clijsters a break point. Next, Clijsters curled a perfect backhand lob over the 6-foot-1 Williams to go ahead 5-4.

Clijsters served it out, extending her U.S. Open winning streak to 20 matches and returning to the final, where she will take on Russia's Vera Zvonareva on Saturday.
"This is what you try to achieve," said Clijsters, also the 2005 U.S. Open champion. "I never expected I'd come back in this position. I was trying to do it. It wasn't easy, but I stuck with it."
Earlier Friday, Zvonareva reached her second Grand Slam final in a row by upsetting top-seeded Caroline Wozniacki of Denmark 6-4, 6-3, having also beaten a Williams sister in the semi-finals -Serena.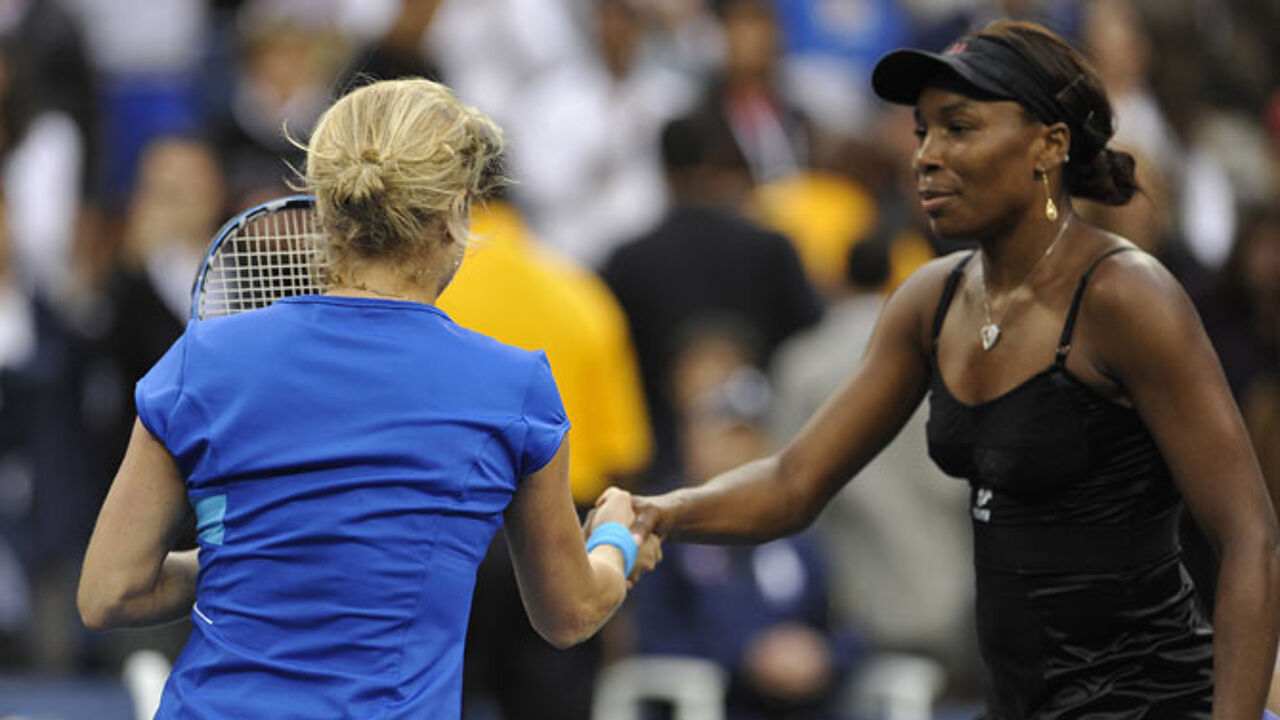 No walk over
Things looked good for Williams at the start. She converted the first set's only break point while winning 20 of 25 points on her serve and getting the better of Clijsters during lengthy baseline exchanges with powerful strokes from both.

Williams picked up easy points with aces or service winners, but in the second set, though, Clijsters made a key adjustment, playing closer to the baseline, tightening up her backswing and pushing Williams around more.

With the wind gusting, Williams increasingly found trouble with her ground strokes, spraying more and more out of bounds, and ending up with 50 unforced errors.

"I felt that I was hitting well with the wind. I felt that I was making her move around, and that's what I was really tying to focus on," Clijsters said. "I was able to kind of rise to the occasion when I had to."

Still, her first six points in the pivotal tiebreaker arrived courtesy of mistakes by Williams, including a pair of double-faults and a badly botched overhead she sailed long.

Summed up Williams, who was hoping to get to her first U.S. Open final since 2002: "I wasn't able to play as well as I wanted. I had too many errors."

Afterward, she brushed aside a question about her future in a sport she and her sister have dominated for stretches, saying, "I definitely feel like I'll be back next year. This is what I do. I feel like I played great tennis, even with minimal preparation."
Defending champion to win again?
Clijsters missed the 2006 U.S. Open because of a series of health problems, including wrist surgery, and then skipped the next two because she was taking time off to get married and have a baby. Her daughter Jada, now 2+ years old, pranced around on court when the Flemish star collected her trophy 12 months ago by defeating Wozniacki.
Quizzed about her opponent in the final Clijsters said: "Zvonareva is a tough lady. It will be very difficult. But as I have seen anything can happen in a final. I can only do my level best: one last match giving everything."
The two last met at Wimbledon.
You can watch the match live starting 2:20 AM Belgian time on Sunday morning on our sporza.be website.