Anderlecht wipe out the disappointment
In football, Anderlecht move within two point of league leaders KRC Genk after defeating KV Kortrijk. In other action on Sunday, Club Brugge whipped Charleroi and AA Gent downed Zulte Waregem in a match that saw 8 goals. Coach Franky Dury had an emotional evening in Ghent, while the Bruges win in Charleroi was not without consequences.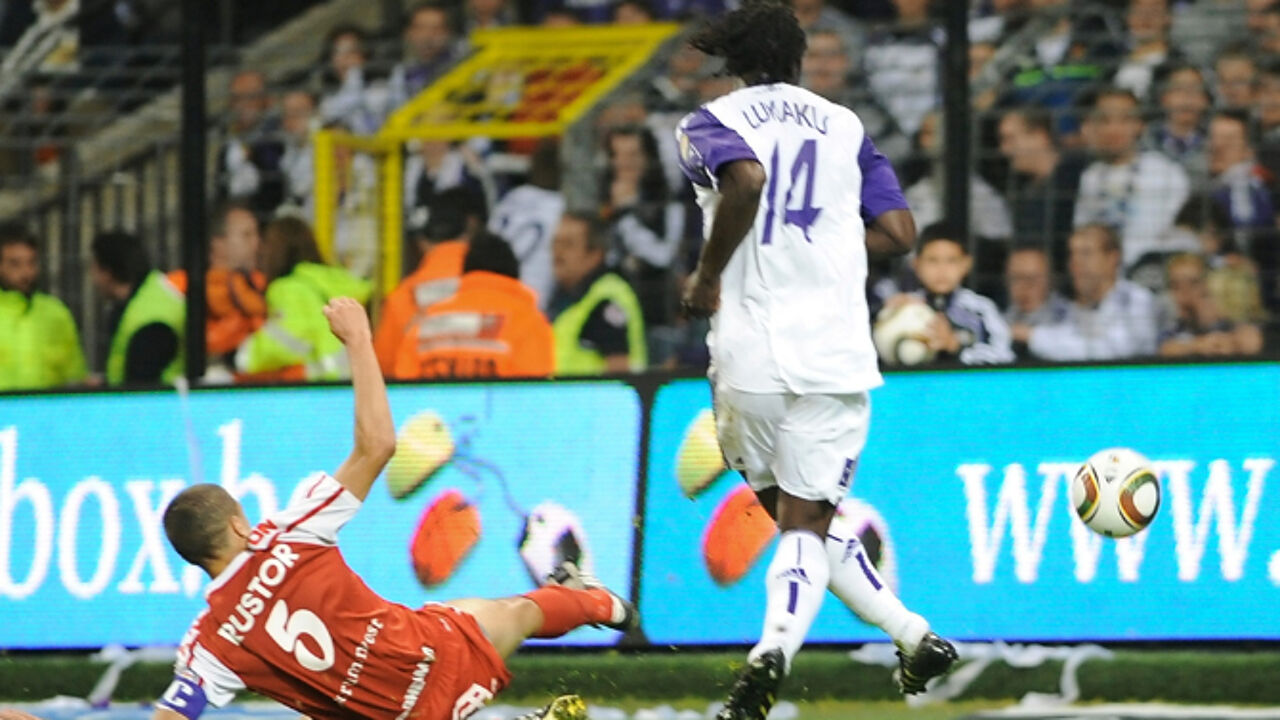 Anderlecht - KV Kortrijk 3-0
After the embarrassing 3-1 defeat against Zenit Saint Petersburg before their home crowd in Brussels, Anderlecht were determined to set things straight in the domestic competition.
However, KV Kortrijk took the best start and had the best football in the first 15 minutes. Belgian midfielder Davy De Beule missed an excellent chance to put the West-Flemings ahead and KVK paid it cash after 27 minutes when Belgian international Romelu Lukaku (photo) opened the score. 
De Beule had a good chance to equalise, but was apparently not in a scoring mood last night. Jonathan Legear doubled the score with a header after a Guillaume Gillet cross before the break. Anderlecht controlled the game and added a third one in the second half through playmaker Mbark Boussoufa.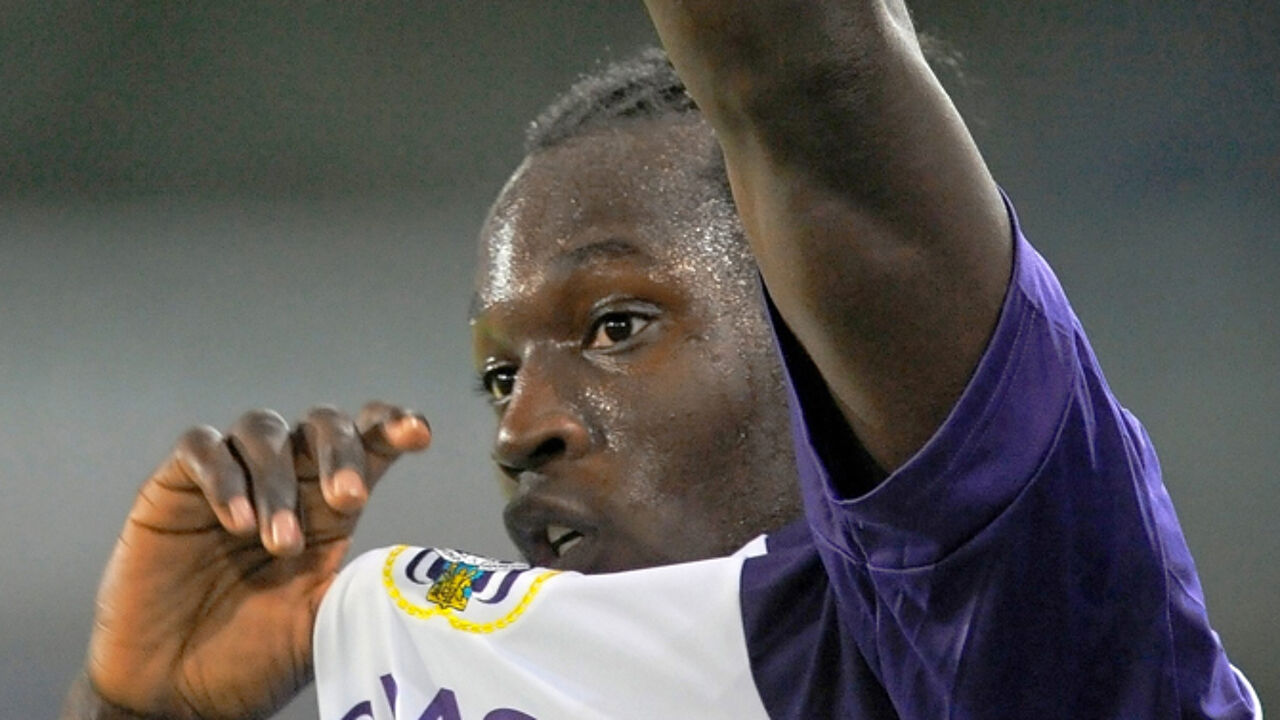 AA Gent - Zulte Waregem 5-3
Ghent coach Francky Dury had a special game against Zulte Waregem. For the first time in his life, he faced Zulte Waregem as an opponent. Last summer, he left the club after some 20 years.
In a crazy game, the crowd was well entertained with 8 goals. After the visitors equalised in the second half, AA Gent upped the pressure and scored two through Elimane Coulibaly and Yassine El Ghanassy.
Still, the home side were back in trouble when Teddy Chevalier pulled one back for Zulte Waregem. In the dying minutes of the game, playmaker Randall Azofeifa of Costa Rica sealed the win with a fifth goal.
Both sides had a player sent off, although Zulte Waregem was already reduced to 10 men after 34 minutes, and Ghent only after 78 minutes.
Ghent coach Dury (photo) had an emotional evening but was of course very happy with the win: "I am happy to pay Zulte Waregem some bottles of champagne. This is what we agreed before the match. If they had won, they would have offered me champagne."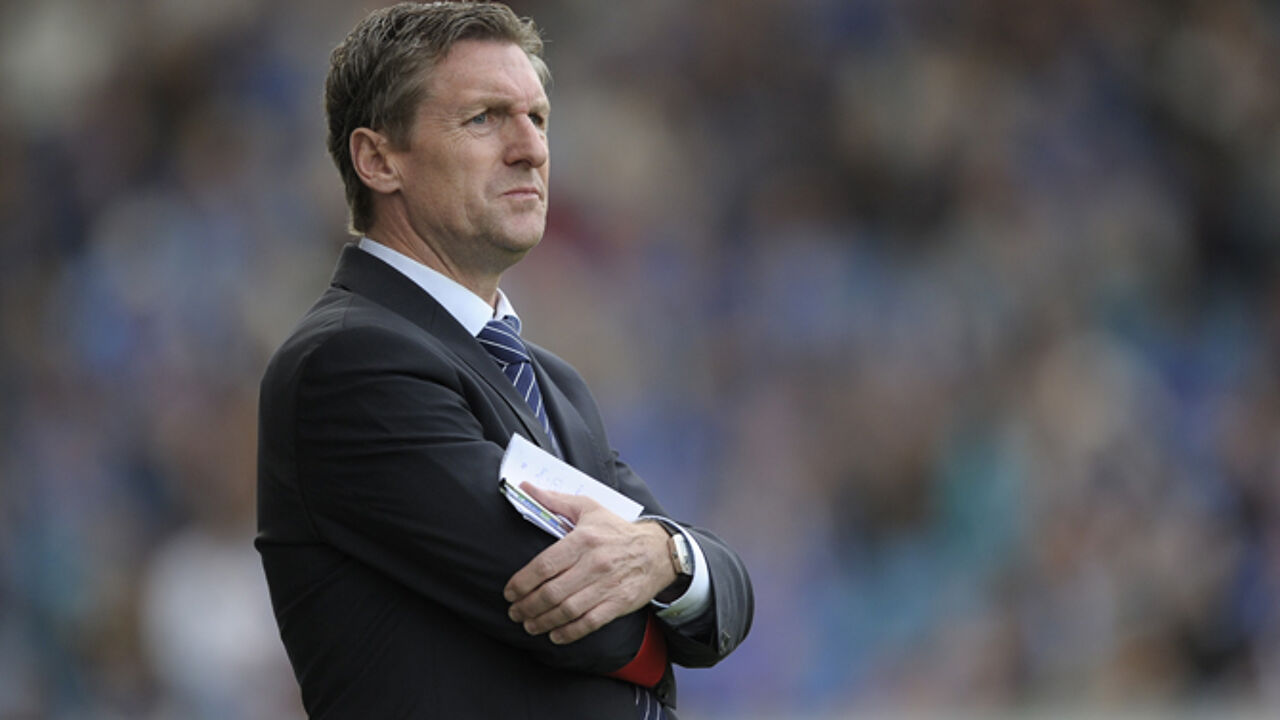 Charleroi - Club Brugge 0-5
Sporting Charleroi never posed a real threat to Club Brugge. The visitors are slowly but surely climbing up the table again after missing their start.
Club Brugge sent a few warnings to Charleroi early in the match, but midfielder Ronald Vargas hit the post and the bar. Just before the break, Ivan Perisic scored with a free kick.
After the break, midfielder Vadis Odjija made a wonderful goal after a nice individual effort. Vargas (photo) made up for his missed chances before with two goals, and Maxime Lestienne added a fifth.
Club Brugge played with 38-year-old goalkeeper Geert De Vlieger, who replaced the injured Stijn Stijnen. It might be a coincidence, but for the time this season the Bruges defence kept a clean sheet. "It's because of me," Devlieger smiled. "No, I didn't have too much work. But I had to make one crucial intervention early in the match. It's important to stay alert at such moments."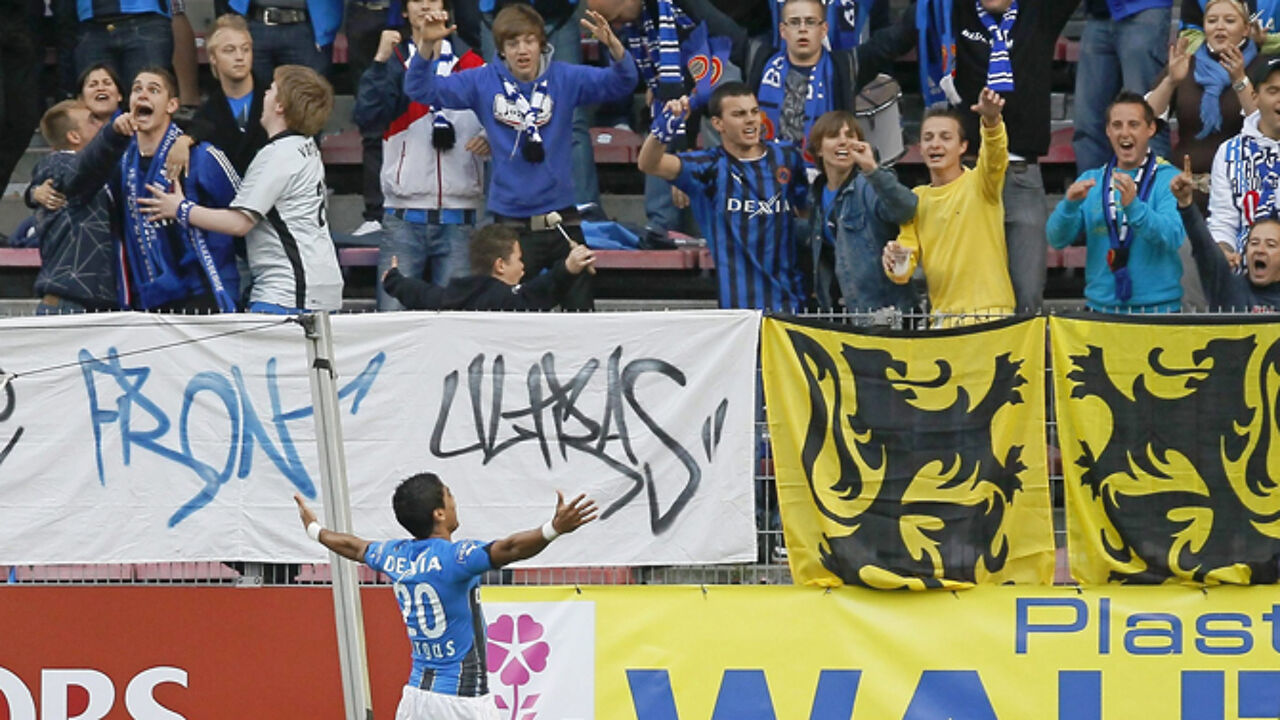 The end for Jacky Mathijssen
The heavy defeat had grave consequences for Charleroi coach Jacky Mathijssen. After the match, the club announced to hold a "crisis meeting" on Monday morning. It was decided that Mathijssen has to leave the club. Mathijssen, a former Club Brugge coach, only enjoyed a short spell at Charleroi after arriving this summer.