Bruges boasts Pal Sarkozy exhibition
Pal Sarkozy, the father of the French president Nicolas, has an exhibition in the Museum-Gallery Xpo Salvador Dali in Bruges until 7 November. The exhibition shows digitally created art which is the result of combined effort by Pal Sarkozy and Germany's Werner Hornung.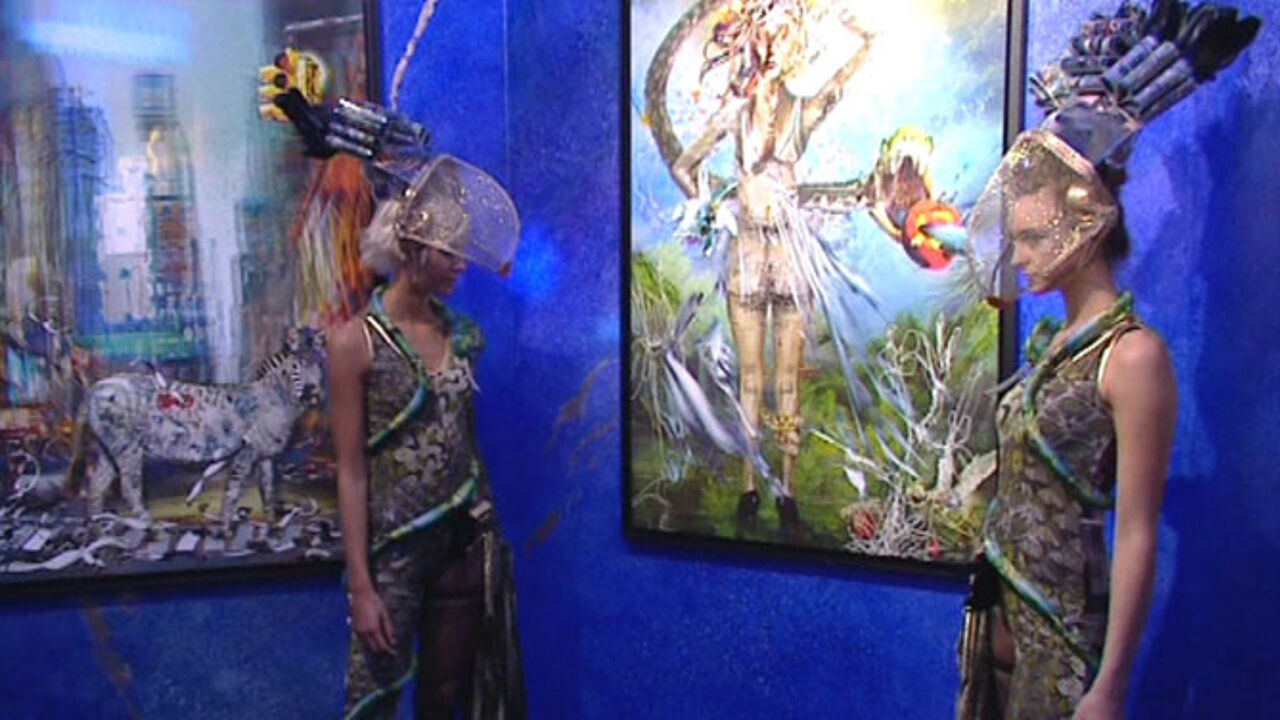 82-year-old Pal Sarkozy has been drawing since his youth and worked in the advertising sector. Since 2004 years, he is working together with a German creative partner, Werner Hornung.
Pal Sarkozy makes a drawing, Hornung scans it and makes a digital version. They call it a creation with four hands. "Compare it to playing the piano, a quatre-mains", Werner Hornung explains.
As the exhibition is being held in the Xpo Salvador Dali in Bruges, there had to be a link with the Spanish artist. Sarkozy and Hornung show a Dali who inspires them from heaven to create a flamenco dancer.
Pal Sarkozy also made portraits of his son. However, Nicolas Sarkozy will not find the time to visit the exhibition in Bruges. Earlier, he didn't visit the exhibition in Paris either. "There was too much of a crowd in Paris. He sent me a bunch of flowers with a little note apologising for his absence", Pal Sarkozy explains. "There were 400 people there. A president can't just pop in for half an hour."