Croatian drama for Anderlecht
In the Europa League football, Anderlecht have suffered a last-minute defeat against Hajduk Split. It was the second defeat for the Brussels club in two matches. Club Brugge lost in Villarreal, while AA Gent picked up their first point in this campaign against Lille.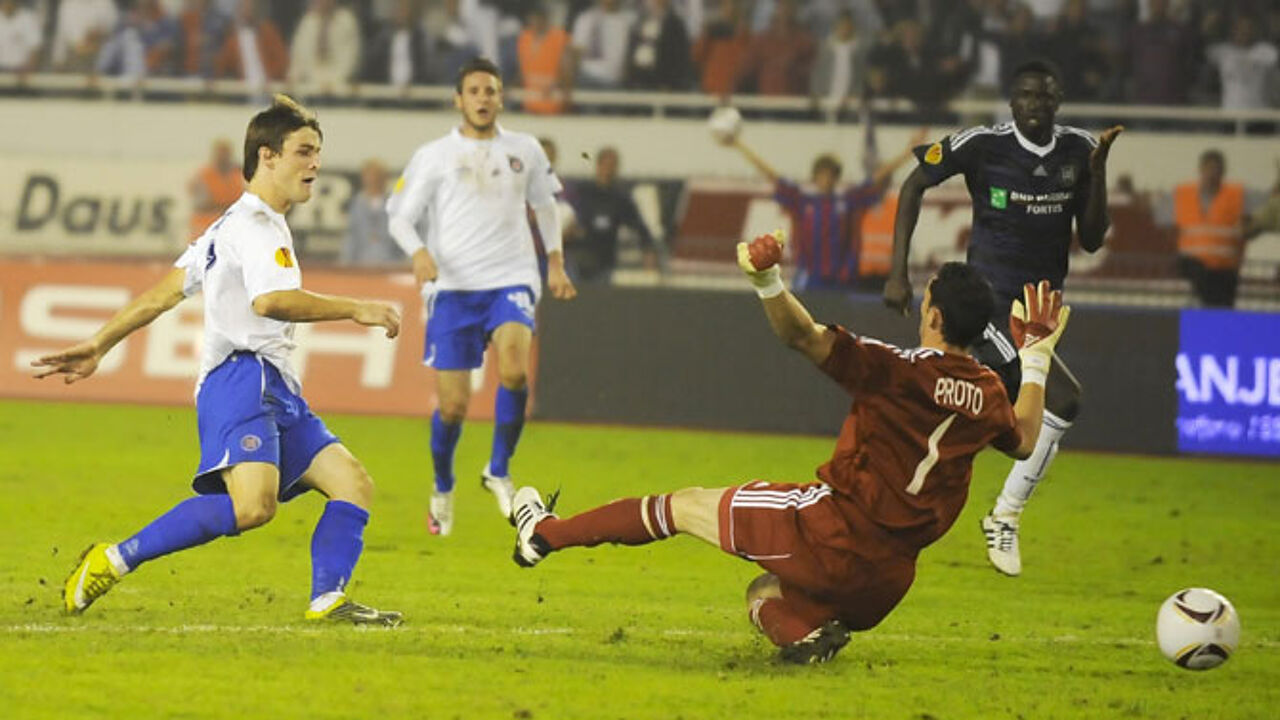 After the humiliating defeat against Zenit in the opening match, Anderlecht wanted revenge in Croatia. However, the second match in their European campaign left them with possibly a bigger hangover than after the first match.
The match was well-balanced. The home team did not make a splendid impression despite a home crowd of 30,000. Anderlecht could have taken advantage of that, but played rather defensive.
Hajduk Split had one excellent chance after the break, after a mistake in the Anderlecht defence, but top scorer Ante Vukusic missed in front of an empty goal.
The match looked set to end in a goalless draw, when the additional time of 5 minutes started. In was in the final minutes of the extra time that Vukusic scored after a quick counter-attack: 1-0.
"This hurts. We can't believe it. It's just not right", Anderlecht coach Ariël Jacobs told reporters after the match. Playmaker Mbark Boussoufa: "This is a new blow. This should never have happened. We made one mistake, but paid it cash."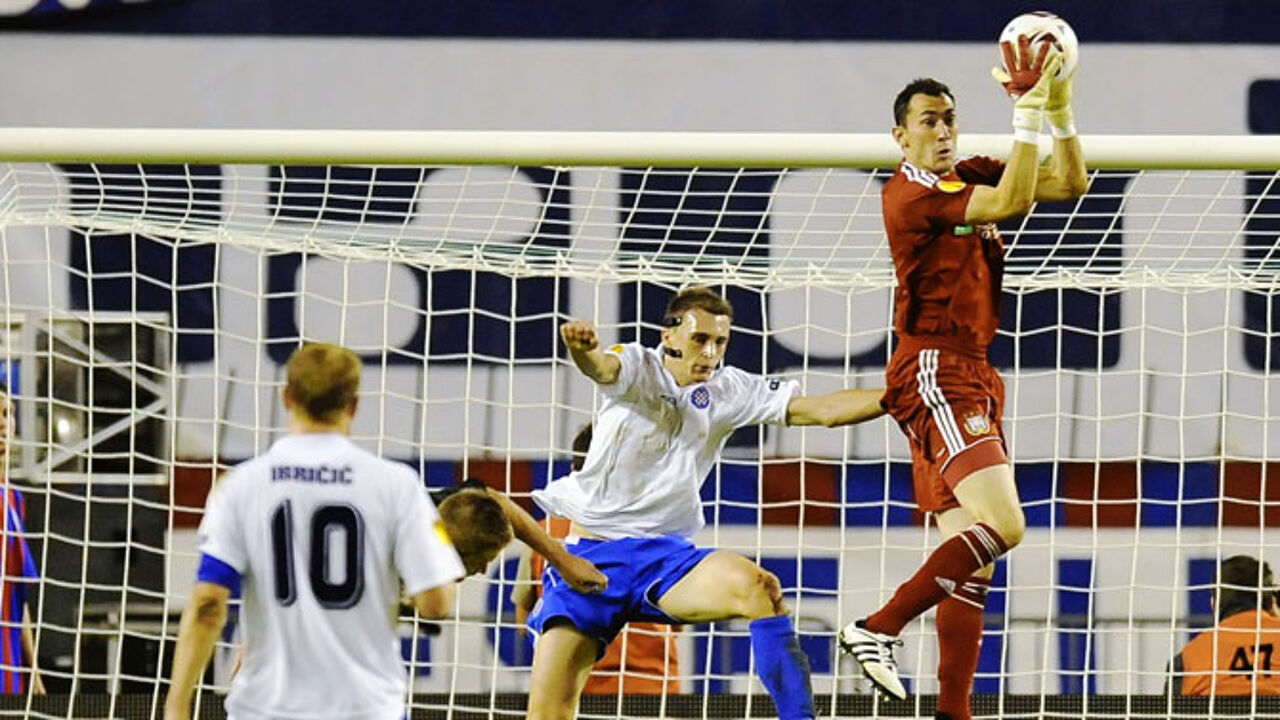 Villarreal cruise past Club Brugge
Club Brugge were in for a tough task in Spain, where the West-Flemings met Villarreal.
Villarreal proved much too strong for Brugge, which were reduced to 10 men after midfielder Ronald Vargas was sent off for elbowing. Brugge were lucky to escape a second red card though, after a wild tackle by midfielder Jonathan Blondel which left Cani with a bleeding leg.
Giuseppe Rossi scored after 42 minutes, but Brugge defender Ryan Donk stunned the Spaniards when he equalised just before the break. On 57 minutes, Gonzalo Rodriguez headed home the 2-1 in a one-sided match.
"I had a busy evening", Club goalkeeper Geert De Vlieger told reporters. "I think we played against the future winner of this Europa League group."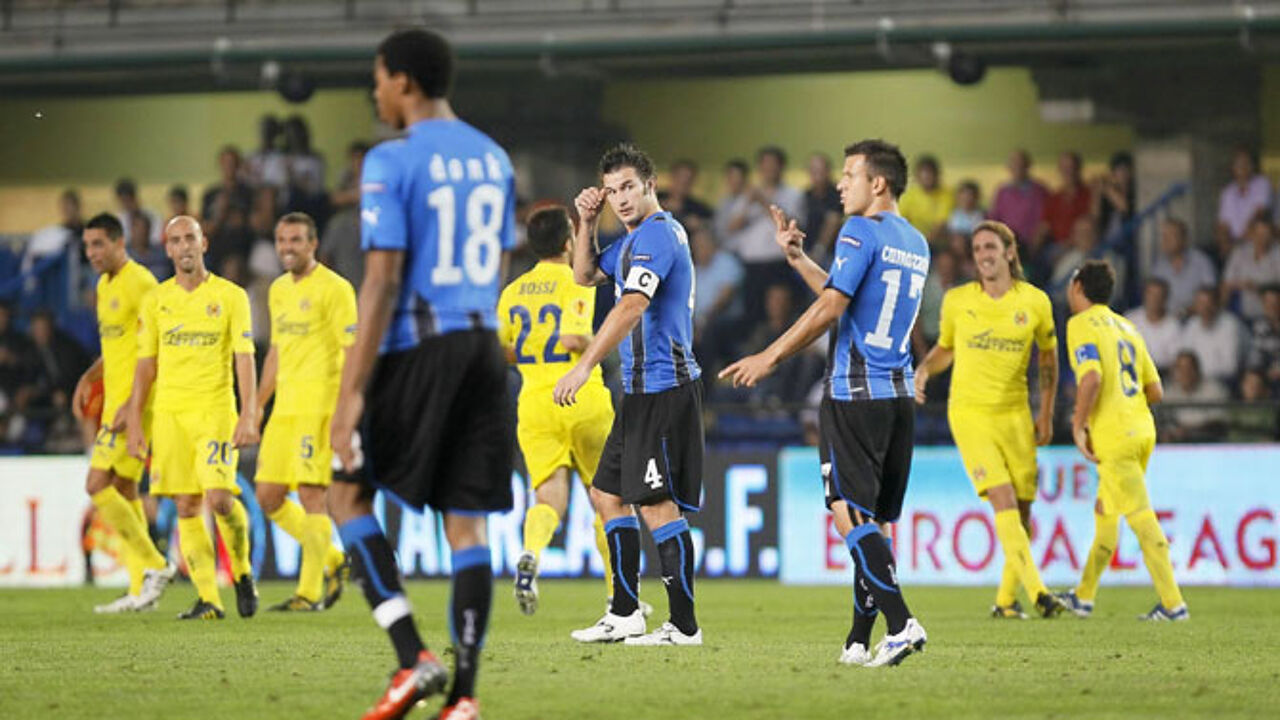 "Close but no cigar" for AA Gent
AA Gent played one of their better matches against Lille of France, but had to be content with a draw.
Midfielder Stijn De Smet opened the score for Gent in the opening minutes, but coach Francky Dury said afterwards that "maybe we scored too early in the match."
Although Lille was better in the ball possession, Gent deserved the lead but Lille equalised before the break after an individual effort and a fantastic goal by Frau: 1-1.
AA Gent came close to victory after the break, but couldn't score. Despite the point, there was disappointment. "We were close to the top level we should have, but still I am disappointed with the result. Our two matches (Ghent lost 3-2 against Levski Sofia) show that we are very close to where we should be, but that we just miss that something extra to bring these matches to a good end."