Kim and Justine in showdown match in Antwerp
Kim Clijsters is to face Justine Henin in an exhibition tennis match at the Diamond Games, on 9 December. The showdown is to take place on 9 November in Antwerp's Sports Palace (Sportpaleis).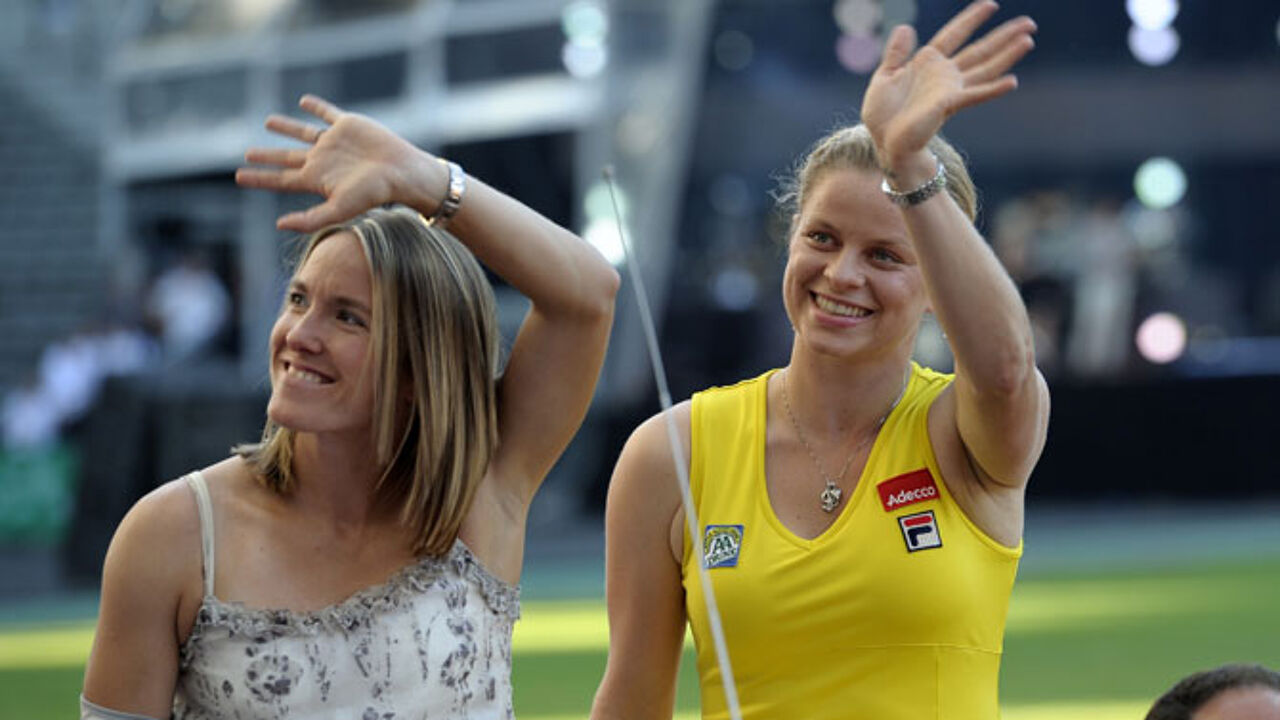 A confrontation between the two Belgian tennis divas had already been planned for last July. As part of the festivities for the Belgian presidency of the European Union, Kim Clijsters and Justine Henin would take part in the "Best of Belgium", an exhibition match in the Boudewijn Stadium in Brussels.
However, as Henin had sustained an elbow injury at Wimbledon, the Belgian match had been called of. Henin made an appearance though (photos), but it was Serena Williams who had the honour to face Kim Clijsters before a record crowd.
The match took place in a football stadium, which allowed organisers to attract the largest crowd ever for a tennis match, with an attendance of 35,681. Clijsters won the match 6-3, 6-2.
For the moment, both Kim Clijsters and Justine Henin are still sidelined with injuries. Clijsters is nursing a foot injury, Henin is still battling her elbow injury.
The Diamond Games used to be a WTA event, but have now turned into an exhibition tournament. The names of the two other participants are to be announced later.