Flemish unemployment falls
Unemployment in Flanders has fallen for the first time since the start of the economic crisis two years ago. According to the figures that were released by the Flemish Employment and Vocational Training Service (VDAB), young job-seekers have been especially successful in finding work.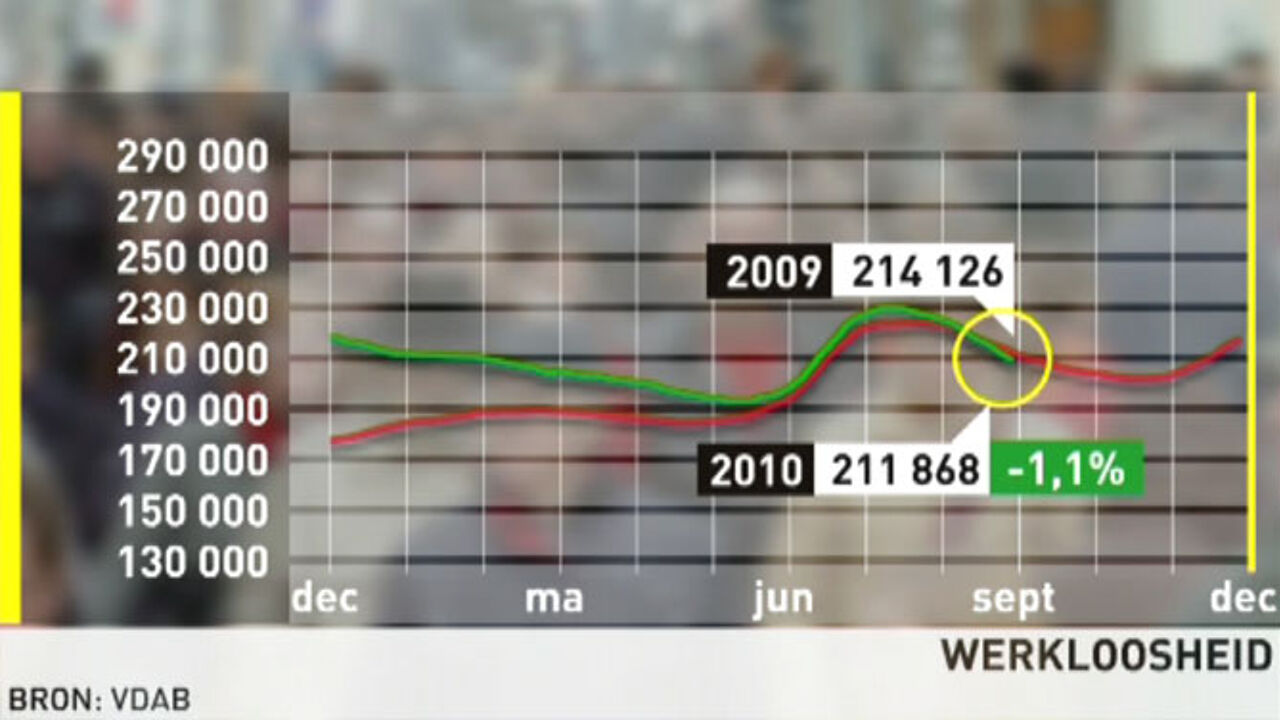 There were 211,868 people unemployed in Flanders in September.
This is down 1.1 procent on September of last year.
Unemployment in our region currently stands at 7.26 procent.
September was seen as  providing an important test for the Flemish employment market, as it's the first month in which the summer's school-leavers appear in the figures.
Although the fall in the general unemployment is a positive sign of economic recovery, a rise in the level of unemployment among the over 50's (+4.9%) and Flemings with foreign roots (+5.8%) still gives cause for concern.