"King did not prohibit talks with liberals"
Flemish nationalist lawmaker Ben Weyts has told VRT News that he believes that Bart De Wever will also go and talk with the liberals. On Friday King Albert asked the Flemish nationalist leader to undertake a "clarification mission" aimed at bridging the gap between the positions of the seven mainly centre-left parties already involved in the political talks that should lead to the creation of a new Federal Government.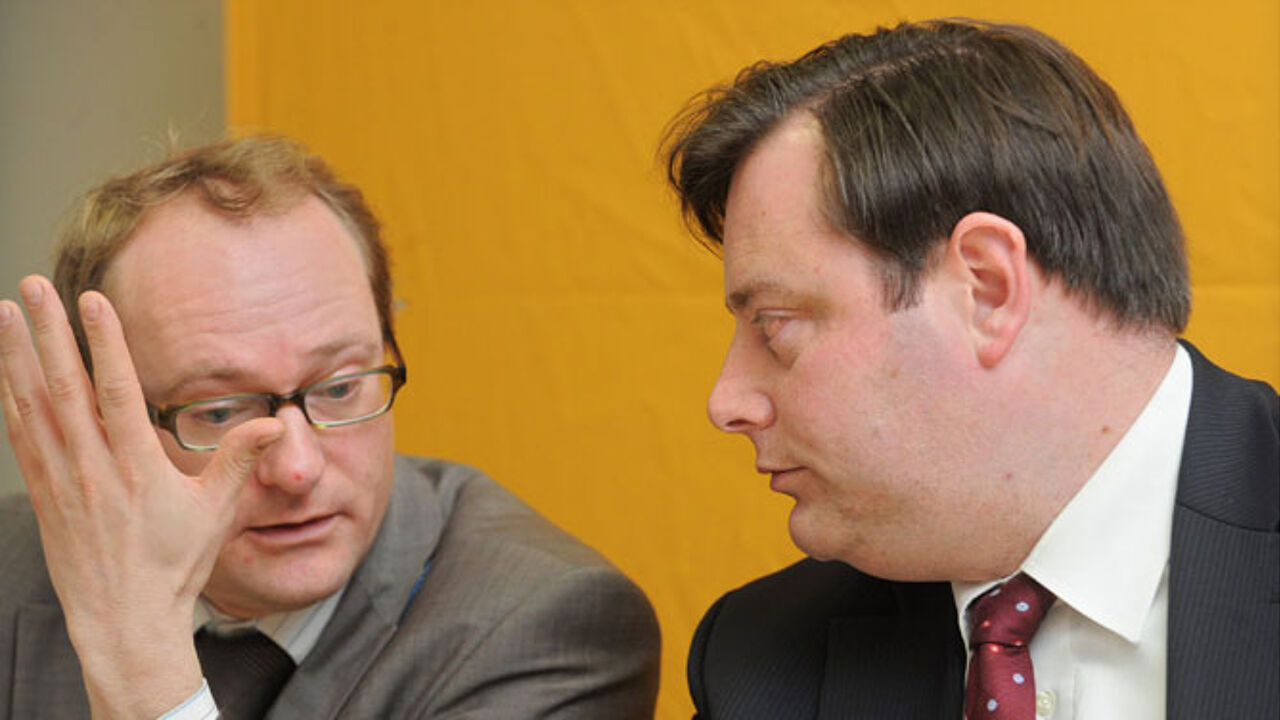 So far the centre-right liberals, who lost heavily in the election, have not been involved in the talks. King Albert clearly asked Mr De Wever to focus on the positions of the seven parties already involved in the talks, but it is an open secret that Mr De Wever's  centre right N-VA party would like to be able to count on the support of another centre-right party. Francophone liberal leader Didier Reynders has also suggested a different approach - first looking at what the regions and communities want to do by themselves and then considering what Belgium's devolved entities still wish to do together. Mr Reynders is also seen as more amenable to Flemish demands for greater autonomy and is eager to remain in government and may even be willing to pay a higher price.
Federal lawmaker Ben Weyts told VRT News that the king had not prohibited Mr De Wever from talking to the Francophone liberals. He pointed to the fact that 120 days after the general election there is no solution on the table. He believes it is meaningful to listen to other points of view. In this respect it would not be illogical to consult the outgoing Finance Minister Didier Reynders about the country's financial situation.
 
Referendum on Flemish secession?
On Monday Flemish nationalist leader Bart De Wever set to work in his new job. On Friday King Albert asked him to clarify the political situation to see whether the distance between the positions of the seven mainly centre-left parties already involved in the political talks can be bridged.
VRT's political commenator Johny Vansevenant (photo) says that the political situation does not auger well for Mr De Wever's chances. Sharp reproaches are being banded about. For Mr De Wever kick-starting the seven-party talks is a bit like breathing new life into a corpse.
King Albert's communiqué also clearly states that the Royal Clarifier's efforts must be limited to the seven parties already involved in the talks. In his own statement Mr De Wever underlines that he will talk to whoever he deems fit.
What is certain is that the N-VA leader will be discrete in his contacts. He does not intend to make any public statements.
On Sunday Francophone leader Elio Di Rupo used a VRT interview to voice his feelings about Flemish nationalist attempts to involve the liberals: "I'm fed up with it" he told TV-viewing Flanders. The message may have been heard, but it is far from clear whether it will be heeded. On Monday morning Flemish nationalist lawmaker Ben Weyts spoke of the possibility that Mr De Wever would speak with Didier Reynders, the Belgian Finance Minister and the Francophone liberal leader.
Another Flemish nationalist lawmaker Jan Jambon is getting ready to table legislation to split the controversial Brussels Halle Vilvoorde Constituency after Mr De Wever has finished his mission. This pronouncement resulted in a further escalation of the situation. By Monday noon Francophone socialist leader Elio Di Rupo was already suggesting that the Flemish should organise a referendum on seceding from Brussels and Wallonia.
In a communiqué released on Monday Mr De Wever clarified that he would first be meeting representatives of the Flemish Greens, socialists, Christian democrats and nationalists. Meetings with the leaders of the Francophone Greens, Christian democrats and socialists will follow.
The N-VA leader reports back to King Albert next Monday.