Euro Cup: Belgium nearly out
Belgium drew 4 - 4 against Austria on Tuesday night in a qualifier for the European Cup. The match came to light in the closing minutes as Belgium raced 4 - 3 ahead from 3 - 2 down. In the penultimate minute Austria that was only playing with ten at the time equalised.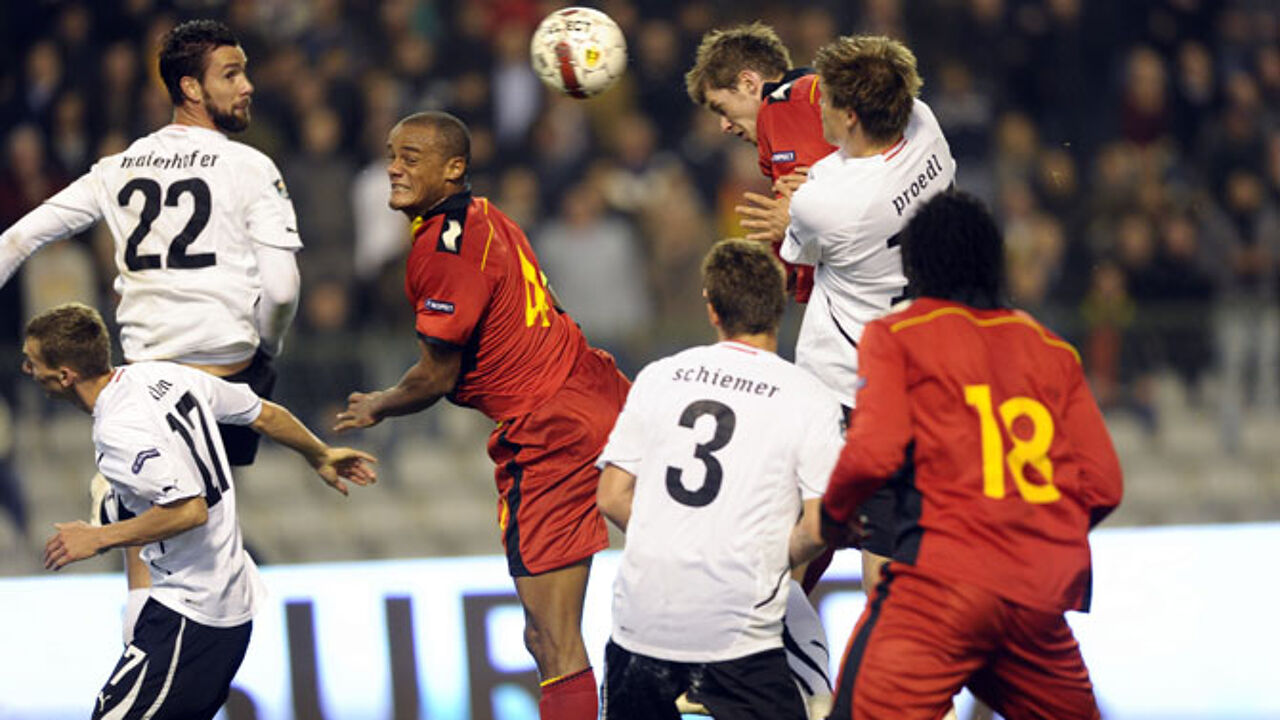 Belgium coach Georges Leekens had put Van Damme and Lukaku on the bench, while fielding Vertonghen and Legaer. Lombaerts replaced Van Buyten just before the match.
Legaer threatened the Austria defence but failed to score. In the event it was Vossen who took Belgium into an early lead. Then followed two Austrian goals from Schiemer and Arnautovic.
In the second half the Red Devils equalised thanks to Fellaini, but Schiemer was quick to make a second goal and take Austria into the lead again.
Ogunjimi equalised for Belgium in the 87th minute. Three minutes later Lombaerts made it 4 - 3, but Harnik equalised in extra time.
Belgium is now in fourth place in its group and stands little chance of qualifying.