Gilbert is "Flandrien of the Year"
Philippe Gilbert is living in a dream. After winning the Tour of Lombardy yesterday, the 28-year-old from Aywaille (Wallonia) took a flight straight back to Brussels, to attend the "Gala van de Flandrien", the live TV show during which the best Belgian cyclist of the year was picked. And the winner was... Philippe Gilbert.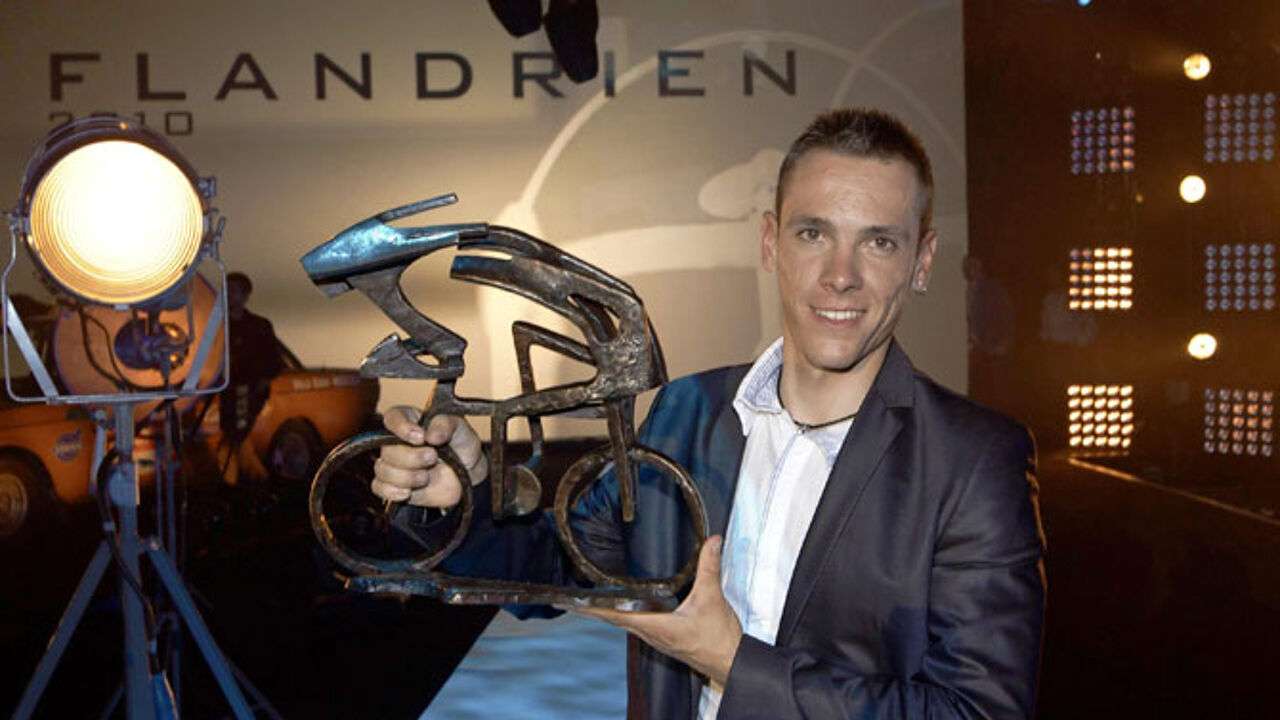 Philippe Gilbert beat Tom Boonen and Jurgen Van den Broeck into second and third place respectively. The votes were cast by a group of former and present Belgian professional cyclists.
Gilbert was the favourite to win another Flandrien trophy after last year and his win did not come as a surprise. The Walloon rider always adopts offensive tactics during his races. His focus is usually on the classic races in spring and in autumn.
Philippe Gilbert, who is expecting a first child with his wife Patricia in November, won the Dutch classic Amstel Gold Race in April and the Tour of Lombardy yesterday. His seven victories in 2010 also include a stage in the Tour of Belgium and the Giro del Piemonte. Gilbert told reporters that sooner or later, he will also try his best to see how far he can come in stage races like the Tour de France.
The trophy was presented to him by the new World Champion Thor Hushovd, who was the surprise guest in the show. Former World Champion Tom Boonen, the runner-up in Milan-Sanremo and the Tour of Flanders in spring, came second and Jurgen Van den Broeck, the number five of the Tour de France, third.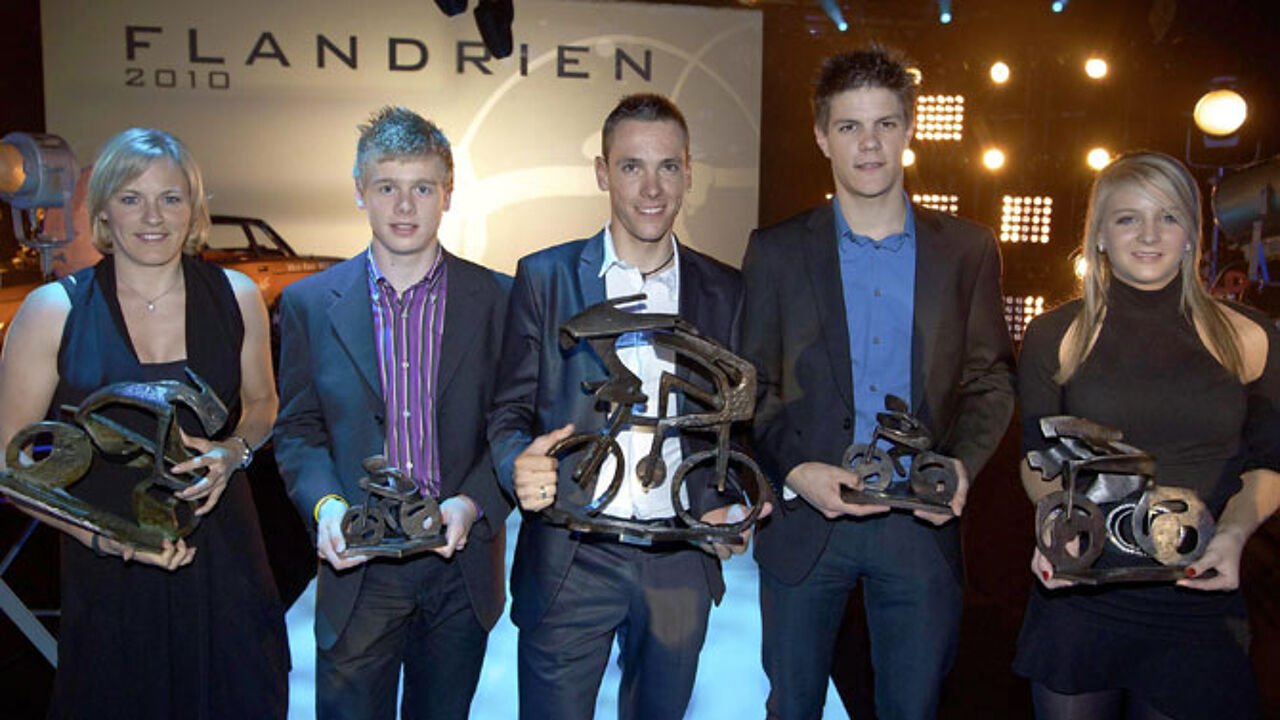 Cancellara and De Vocht
Other categories included the "International Flandrien of the Year" for the best international rider (Fabian Cancellara, see video) and the "Flandrienne of the Year" for the best Belgian female rider of 2010 (Liesbet De Vocht, the Belgian Champion who surprisingly beat favourite Grace Verbeke).
What's a Flandrien?
The Flandrien is the Flemish word for a cyclist who is not bothered by the rain or the cold, or by cobble-stone sections or potholes. Flandriens like bad weather conditions: it makes them stronger while other riders lose their "morale". The word was first used in the fifties and sixties, and the first "example" of the Flandrien was the late Briek Schotte.Cycling is immensely popular in Flanders and in Belgium and the word Flandrien is strongly linked to the Tour of Flanders, with its sharp hills, cobble stones and bad weather conditions (usually, it's windy and cold).