Kim Clijsters has a good feeling
Belgian tennis diva Kim Clijsters says that she is ready for the WTA season-ending Champions in Doha (Qatar). The so-called Masters event sees the best 8 players of the past season taking part. Clijsters feelt fit and eyes a third Masters title.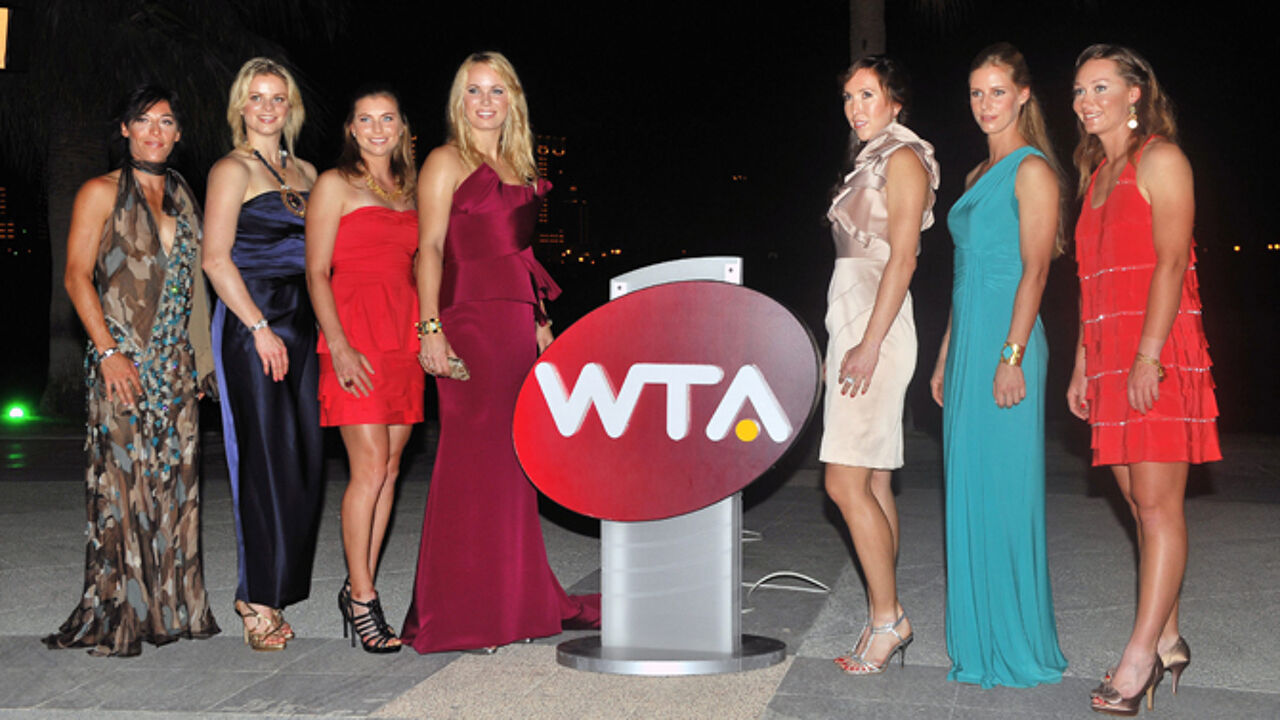 Kim Clijsters, who has just climbed to fourth place on the WTA world rankings, feels physically and mentally fit. This cannot be said of all the 7 other participants after a long, stressing season. 
It's hot in Qatar. Kim Clijsters (second from left) has a first training session tonight to adapt to the hot, humid climate. However, she feels ready for a week with some tough battles.
"I've been able to train well the past two weeks, so physically I feel okay. On top of that, I don't feel tired as I had a lot of rest due my foot injury", Kim Clijsters explains. "The injury woes are something of the past." In the absence of the Williams sisters, Clijsters starts as one of the favourites to grab a third world title.
The Limburg athlete was drawn in a group with Vera Zvonareva (Russia, WTA-3), Jelena Jankovic (Serbia-WTA-7) and Victoria Azarenka (Belarus-WTA 10). In a round-robin event, the top 2 of each group will advance to the semi-finals.
Caroline Wozniacki, Francesca Schiavone, Samantha Stosur and Elena Dementieva are in the other group.