Kim Clijsters in Masters Final
Flemish tennis diva Kim Clijsters dismissed Sam Stosur of Australia 7-6 (3), 6-1 in the first semi-final of the WTA Masters in Doha on Saturday. She now meets Caroline Wozniacki of Denmark in Sunday's final.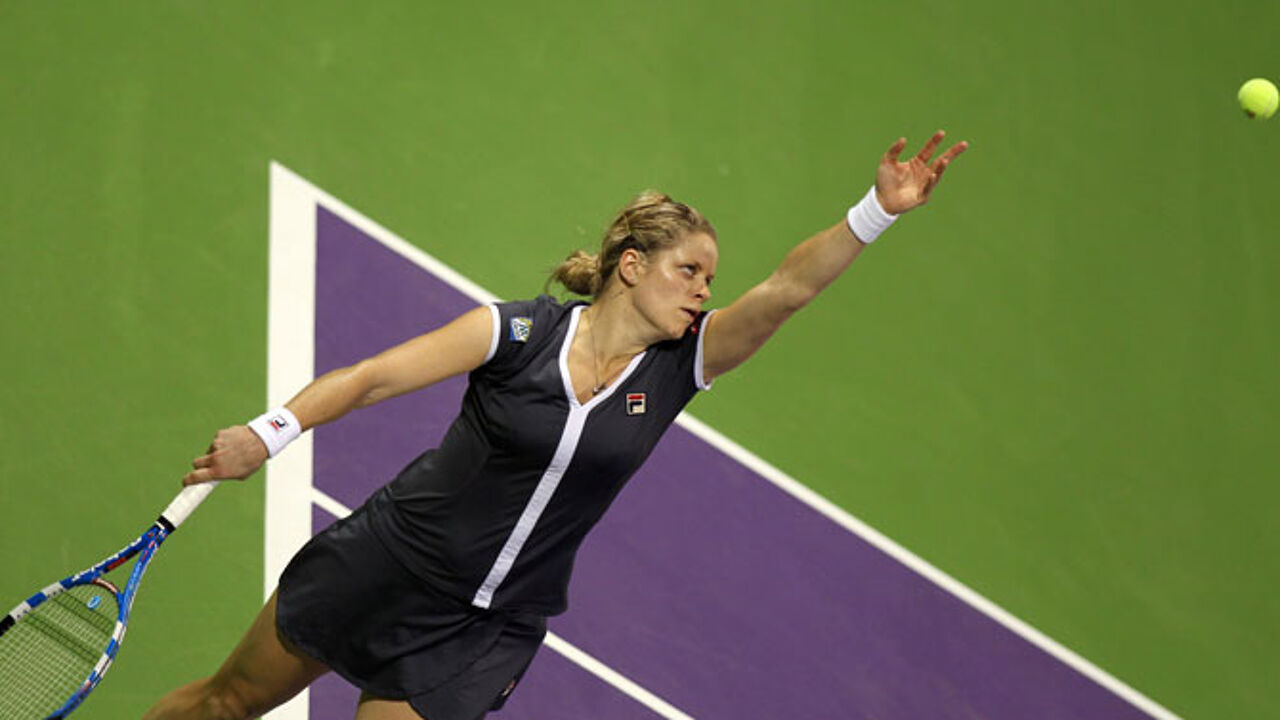 Clijsters won the elite event in 2002 and 2003, but hadn't qualified since 2006. Even though Stosur had lost all four of her previous matches against Clijsters, she was confident of becoming the first Australian finalist since Evonne Googalong Cawley in 1978, especially after beating Caroline Wozniacki of Denmark in the group stage.
Stosur jumped out to 3-0 with the help of her trademark forehand. But Clijsters kept coming back and forced a tiebreaker, hitting several backhand winners down the line and others that caught the corners. She served more consistently than she had all week, racking up six aces during the match and keeping her double faults - a problem in her first match - to only two.

Clijsters went up 3-0 in the second set, taking advantage of a letdown from Stosur after the tough first-set loss. Stosur started hitting her forehands far and wide on her way to 25 unforced errors. A backhand long gave Clijsters a 4-1 lead and a forehand long made it 5-1.

"I have had really tough matches against Samantha in the past. I knew I had to play my best tennis today," Clijsters said.

Stosur had praise for the Flemish tennis star: "I think she started serving quite well as the match went on. She really hit her corners well and got me kind of out of the court and was able to open it up"
"The end of that first set and the second set, she started using her backhand down the line more and hit some right on the line right when she needed to, and some close to," she said. "There's not too many weaknesses in Kim's game. You've got to find them when they're there and really try and take advantage."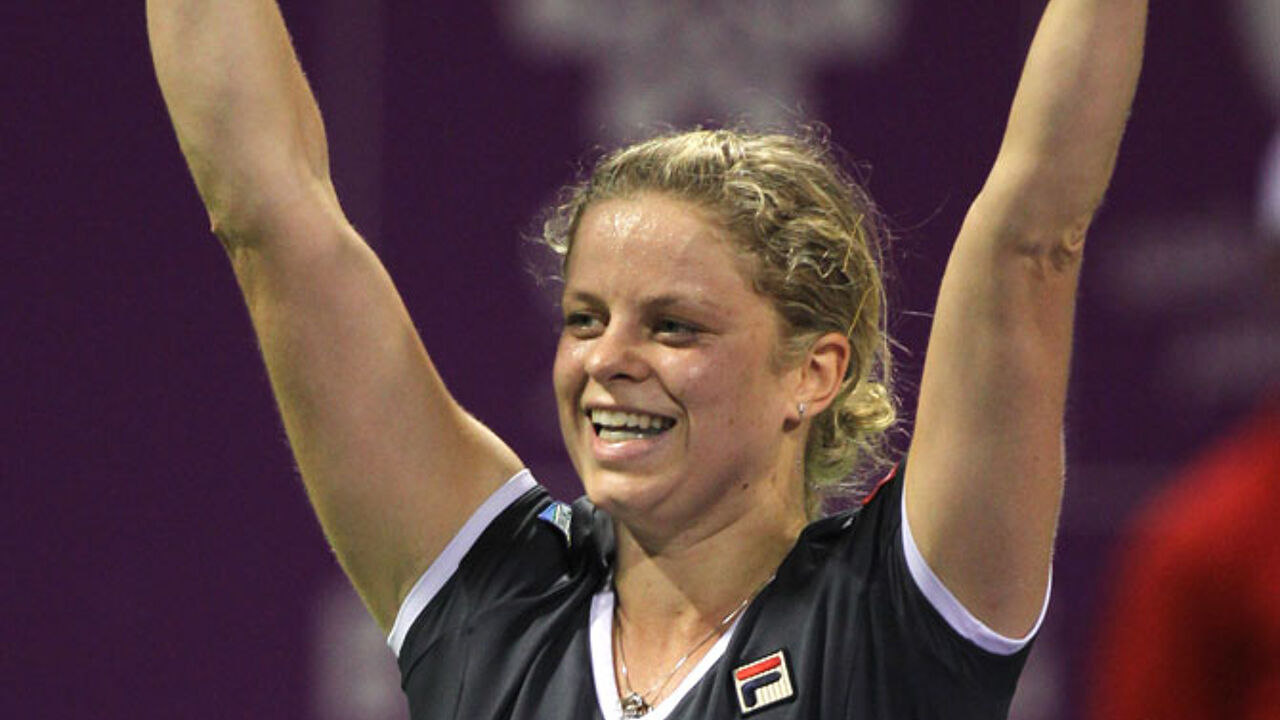 Wozniacki beats Zvonareva in the other semi
Top-ranked Caroline Wozniacki dispatched No 2 Vera Zvonareva 7-5, 6-0 in the other semi-final to set up a WTA Championships final against Kim Clijsters on Saturday.

Wozniacki, the youngest player to end the year No 1 since Martina Hingis in 2000, raced to 4-1 and then had to snuff out a comeback from the in-form Russian to win the first set. But Zvonareva was no match for Wozniacki in the second set, as the 20-year-old Dane's strong serve and aggressive net play swept aside Zvonareva.
Wozniacki lost only four points in the entire set. She will face U.S. Open champion Kim Clijsters in Sunday's final.

Clijsters won their only previous match in the 2009 U.S. Open final.
Accident does not trouble Clijsters
Clijsters shook off a car accident en route to Khalifa Complex to beat Sam Stosur of Australia 7-6 (3), 6-1 in the first semi-final.
Clijsters said a truck collided with her courtesy car at a roundabout, damaging the right front door. She said her manager suffered minor cuts.

"It was a little bit of a shakeup. We're all fine," she added. "I was really just kind of trying to kind of switch my mental state and focus on the match. I was really white before I was about to warm up. So we got lucky."