Minister intervenes as cashpoints run dry
In an attempt to break the deadlock and to put an end to the strike started by the employees of the money transport company Brink's, Employment Minister Joëlle Milquet has invited negotiators to her office on Monday. In the mean time, more cash points are running dry and supermarkets are short of change and small coins.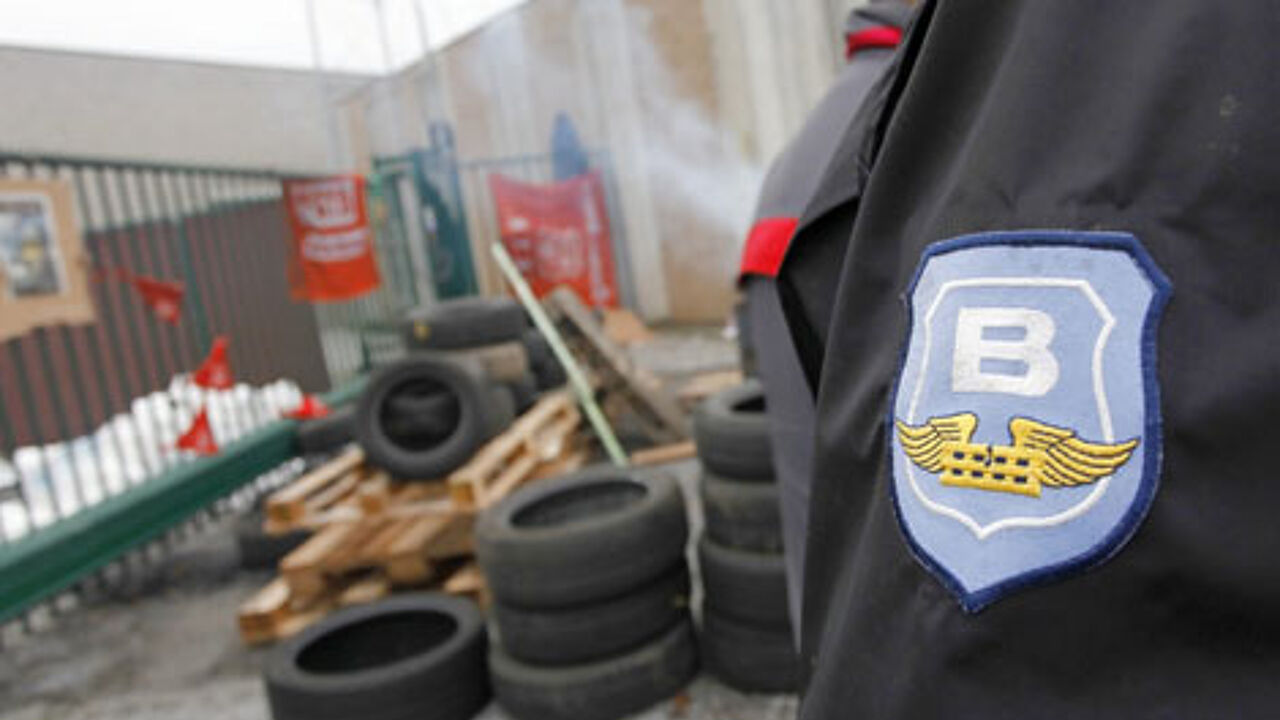 The industrial conflict at Brink's started almost two weeks ago. Employees are unhappy with the management's plans to move them from the more beneficial white collar status to the blue collar category, a move which is meeting stiff opposition by trades unions.
Brink's is only one of the cash distributors in Belgium, but still the strike is starting to have ramifications. Brink's is responsible for collecting cash (to avoid that shops and supermarkets have to keep too much money) and for delivering small coins (to allow cashiers to have small change).
Some supermarkets are starting to feel the consequences and are asking customers to pay with their credit card (photo). However, no major problems have been reported yet.
Interior Minister Annemie Turtelboom (Flemish liberal) has asked police to step up surveillance in larger stores. Today, Joëlle Milquet (Francophone Christian democrat) has announced that she will try to solve the conflict by personally inviting the different parties, including a social mediator, to her office on Monday.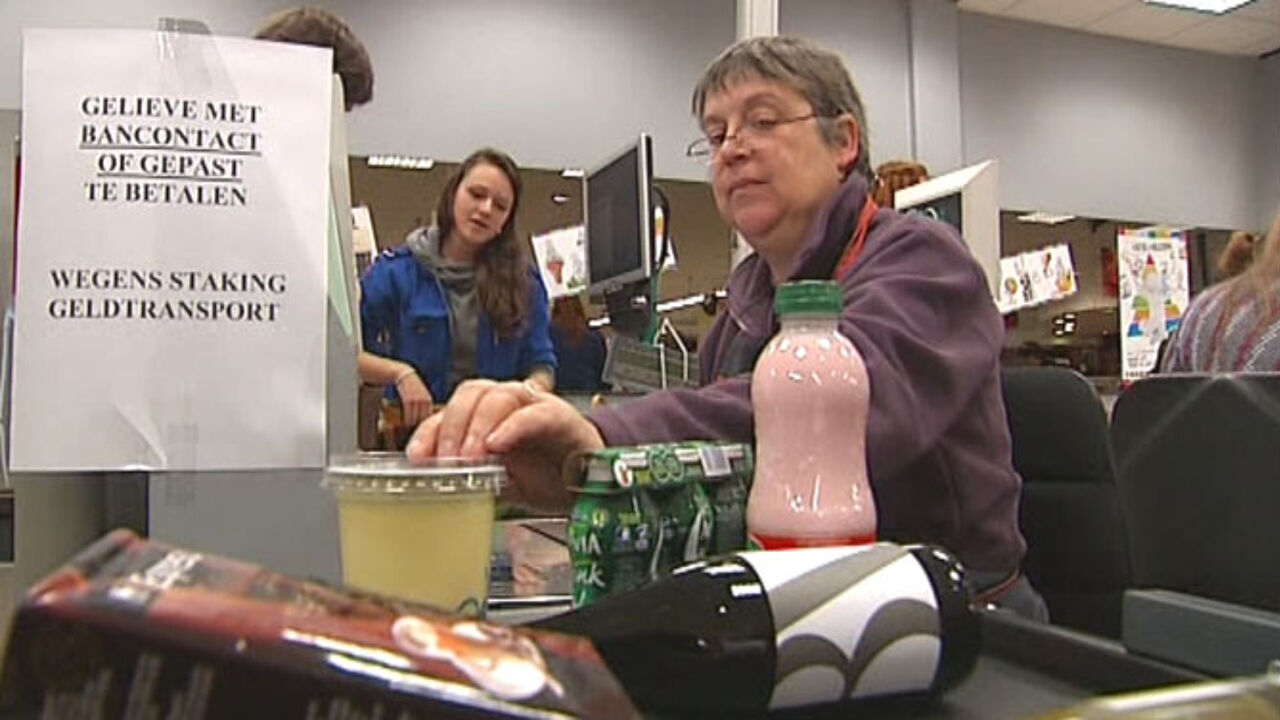 "Interior Minister is a strike breaker"
In a separate development Interior Minister Annemie Turtelboom (Flemish liberal) says that she does not understand the criticism levelled against her by unions at Brink's because she ordered the National Bank to carry out money transports.
At the weekend the Interior Minister asked Belgium's central bank to organise money collections for shops and supermarkets. The transports will be escorted by federal police officers.
Striking money couriers accuse the minister of breaking the strike. Luc Cortebeeck of the Christian union said that this was a very important conflict and that everything should be done to solve it."
Mr Cortebeeck insisted that such measures could only be taken in consultation with the unions.
Ms Turtelboom says that safety is the number one priority. She told VRT Radio: "It's the safety of people working in the shops and of shoppers. I would expect union leader Luc Cortebeeck to agree with me!"
Ms Turtelboom explained that the measure would only be taken in places where a lot of cash had been collected: "For me safety is paramount. I believe in consultations between unions and management, but I want everybody to be able to work in a safe environment."
The Interior Minister also lashed out at Mr Cortebeeck suggesting he had not consulted her when the industrial action was launched.