Standard suffer shock defeat
In football, Standard de Liège were stunned by newcomers Eupen. Germinal Beerschot remain in the doldrums after suffering a heavy defeat at KV Kortrijk. In other action late on Saturday, KV Mechelen downed Charleroi, reinforcing their position in the top-6.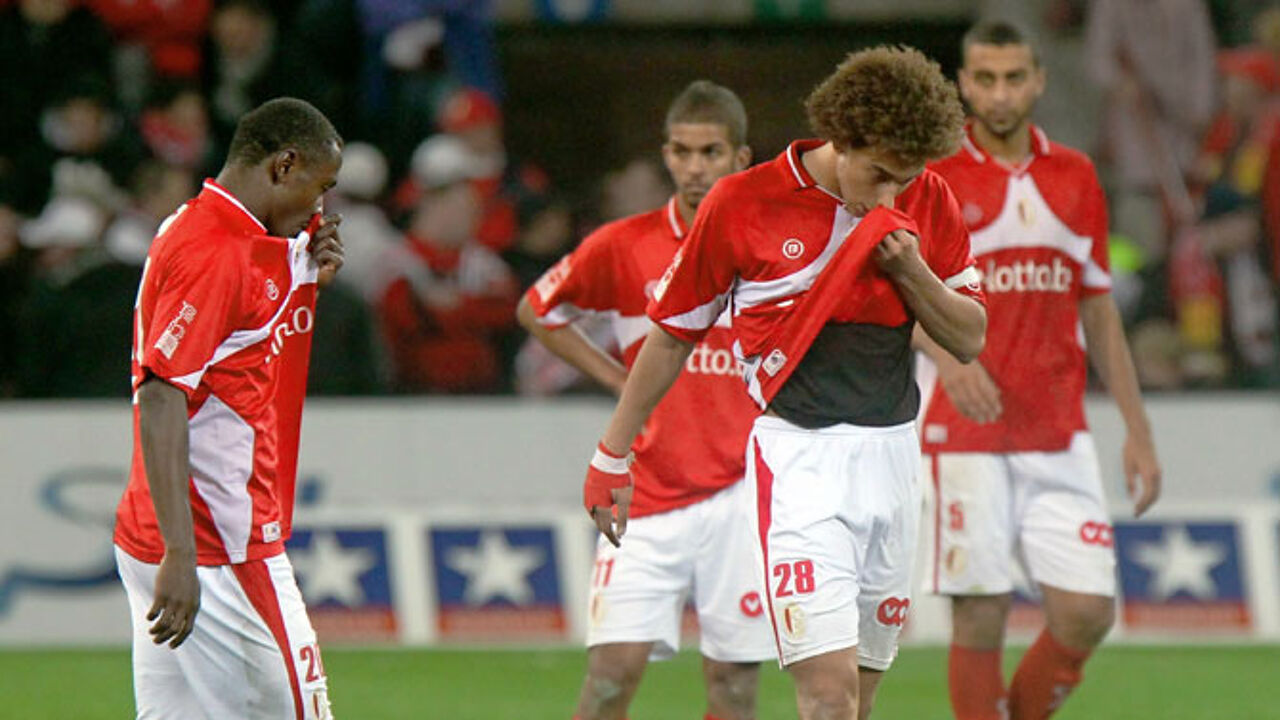 The surprise of the evening was the home defeat of title contenders Standard de Liège. Standard were beaten by bottom-of-the-table Eupen (photo on top: Standard players disappointed; small photo: Eupen (in white) celebrate).
In-form Eupen striker Kevin Vandenbergh gave the visitors a double lead. Standard missed some key players but showed a lack of determination to fight back. The hosts only upped the pressure after half-time, and were rewarded by a Gohi Bi Cyriac goal on 66 minutes.
In a tense end to the match, Standard took risks by keeping a lot of players in the offensive, looking for the equaliser. On a counter-attack, Eupen were awarded a penalty. It was Abderazak Jadid who sealed the win for Eupen from the penalty spot, 1-3.
The result was the start for a long night of celebrations for the Eupen fans and players. The match at neighbours Standard was their "match of the season". Eupen move up the table, leaving last place to Sporting Charleroi.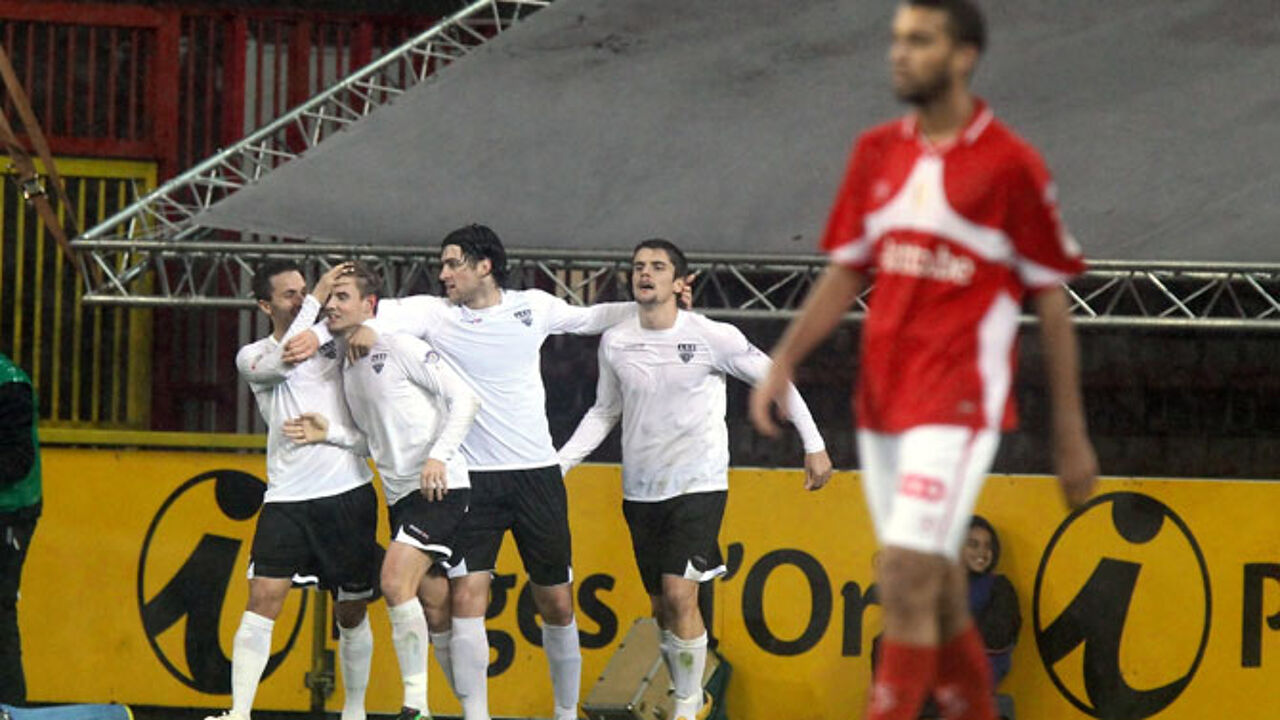 Germinal Beerschot whipped by KV Kortrijk
Germinal Beerschot, the only club in the top flight representing the city of Antwerp, remain in the doldrums after suffering another heavy defeat, this time in Kortrijk (West Flanders).
The team of ambitious coach Glen De Boeck (photo) lost 4-0. KV Kortrijk scored twice from the penalty spot. The Beerschot fans left the Guldensporen Stadium early and many of them missed KV Kortrijk's final goal, scored by Mohamed Messoudi on 80 minutes.
Germinal Beerschot is divided by an internal conflict in the club's management. Meanwhile, the position of coach De Boeck is becoming uncertain. "I am not thinking of getting the sack for a single second", he told reporters before the match.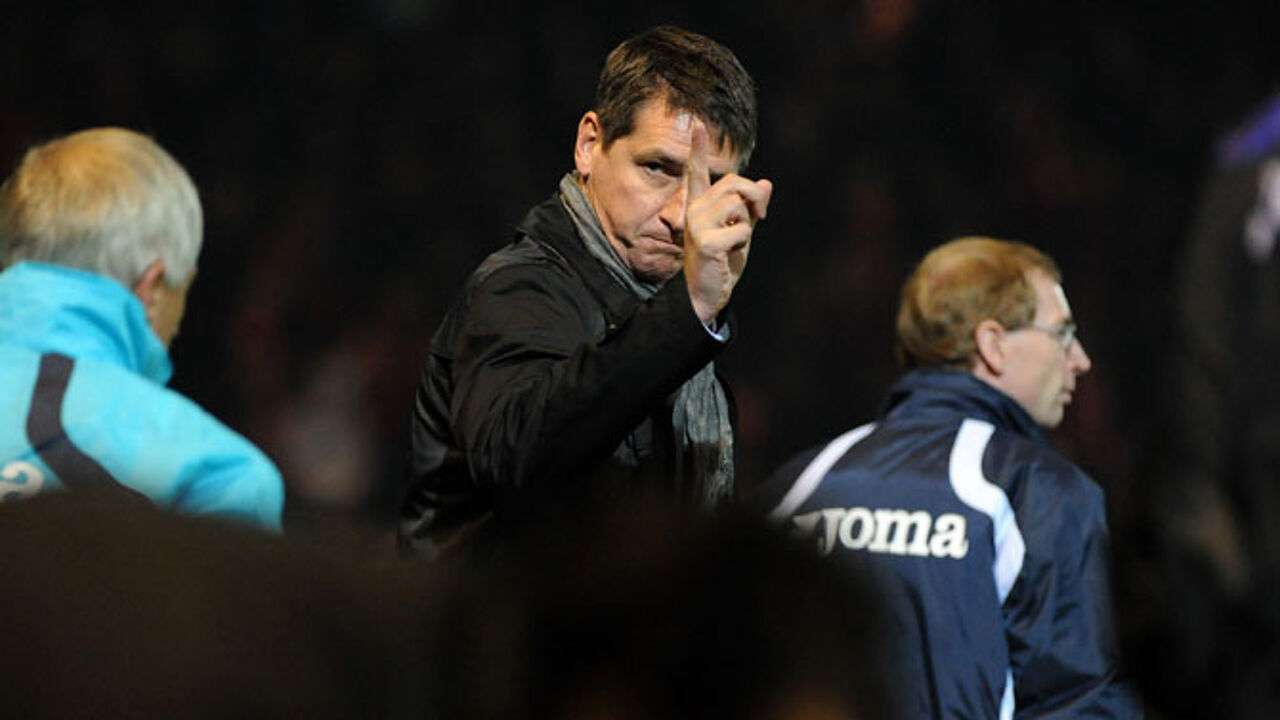 Hugo Broos and Zulte Waregem win
In other action on Saturday, KV Mechelen beat Charleroi (2-0). The defeat left the Walloon team in last place. Sint-Truiden had another major disappointment against Zulte Waregem (0-3). It was the first win for new Zulte coach Hugo Broos. Lierse went 2-0 against in-form Sporting Lokeren, but had to concede a draw in the end (2-2).