RC Genk ousted in Belgian Cup
In football, Standard de Liège have defeated league leaders Racing Genk, advancing to the quarter-finals. Standard striker Mémé Tchité decided the match in the second half, 2-1.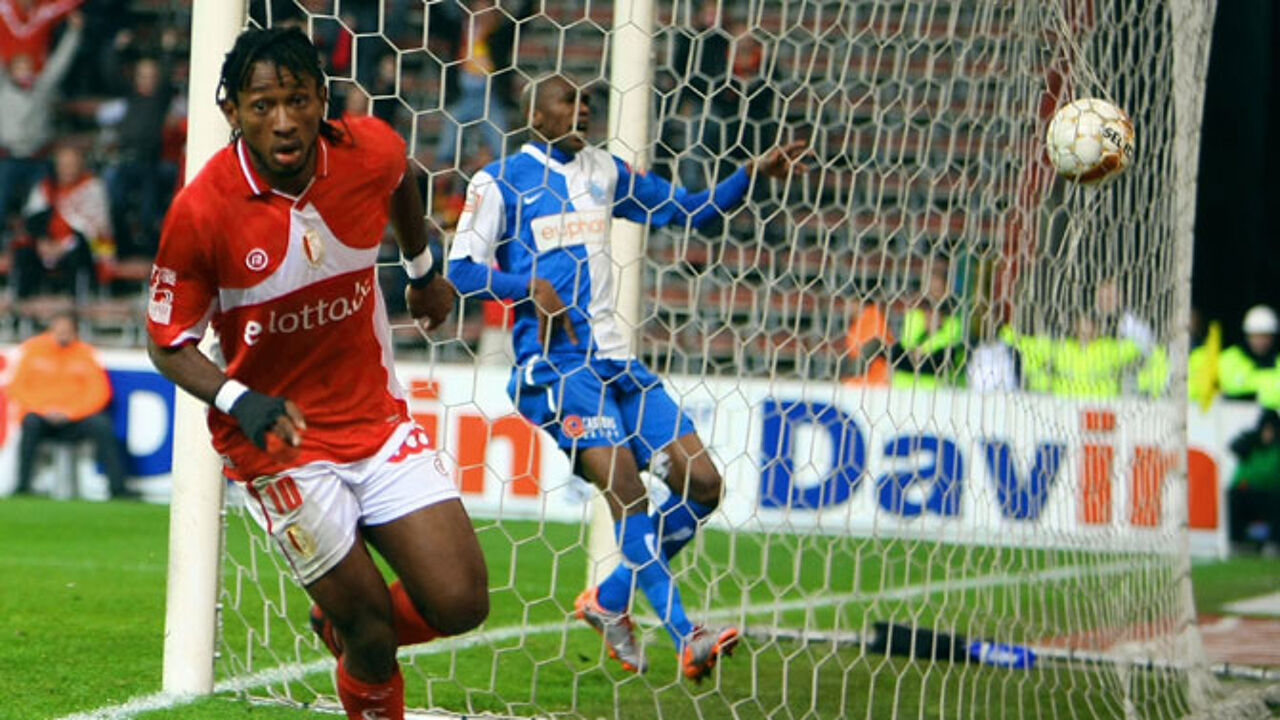 Standard - Genk was the biggest clash in the round of 16, which is only the second round for the clubs of the top flight.
Standard were lucky to take the lead on 18 minutes. Referee Jérome Efong Nzolo awarded the home team a penalty after a clash between Genk defender Anele and Standard striker Mbaye Leye, but tv footage showed that there was no foul.
Standard midfielder Axel Witsel converted the penalty, 1-0 (small photo). Genk equalised just before the break thanks to an Mbaye Leye own goal. In the second half, Genk upped the pressure but it was Tchité who scored after a mistake by Genk defender Eric Matoukou (photo on top).
In the final minutes, Standard had two excellent opportunities to decide the match on counter-attacks, but failed on each occasion.
Genk's leading scorer, Jelle Vossen, was disappointed: "The first penalty was not a penalty. And we should have avoided the second goal. This is very frustrating."