The anniversary of the Armistice that ended the Great War is being marked today. Between 1914 and 1918 the conflict claimed millions of lives, many in Flanders' fields.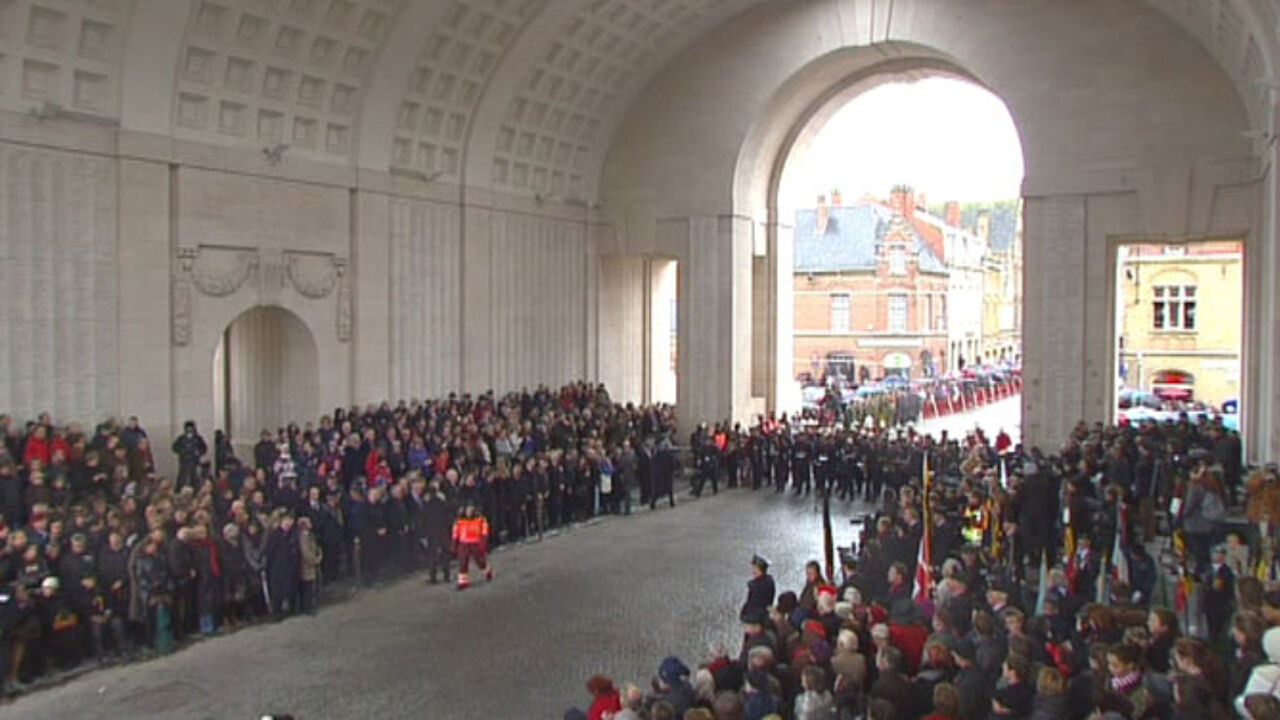 The Great War was the first occasion on which many weapons were used for a first time. Gas, flamethrowers and tanks were all used on the enemy. The First World War has the highest death toll of any conflict. People from 50 lands and cultures were involved in the fighting.
The epicentre of the conflict was in and around the West Flemish city of Ieper were hundreds of thousands of soldiers fought and died in the trenches. The anniversary of the end of the conflict is being marked by several ceremonies. Many people from abroad have travelled to the city to be part of the commemoration.
One Canadian told VRT News: "It was a complete must for me to come to Ieper. I'm going to visit something completely unbelievable."
Many people also voiced the hope that in future conflicts like these can be avoided: "It should not be forgotten. It was a massive war, something terrible that must not be repeated."
An estimated half a million people - mainly Britons, but also Belgians and French - were killed in the conflict on this part of the front.
Several bands are taking part in the traditional Poppy Parade. The Parade ends at the Menin Gate, a monument bearing the names of tens of thousands of young people who have no known grave.