Deluge in Flemish Brabant
More and more problems are being reported from Flemish Brabant as a result of the floods caused by the weekend's heavy rainfall. Ruisbroek, Halle, Sint-Pieters-Leeuw and Beersel are all affected.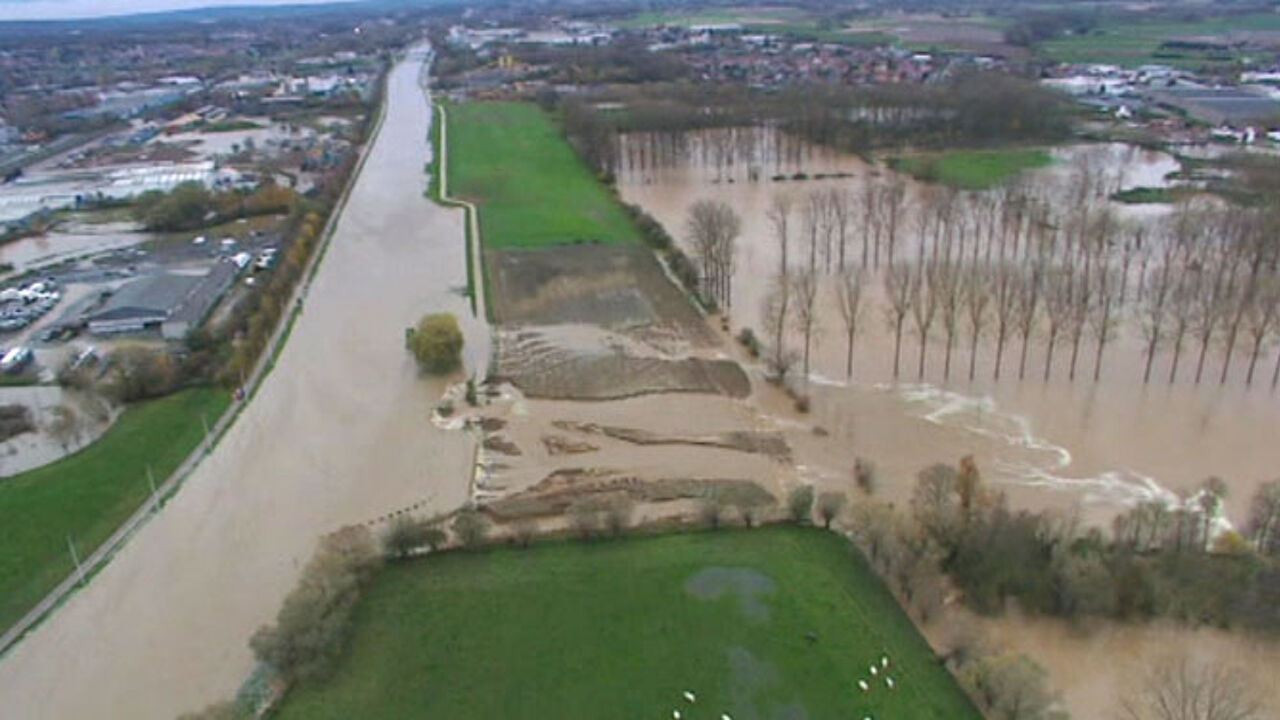 In Halle the Brussels - Charleroi canal has burst its banks. The floods threaten the centre of the town.
Local mayor Dirk Pieters says that all possible measures have been taken to avert a disaster, but these have not prevented water from flowing into the centre. Homes are being protected using sandbags.
The Brussels - Charleroi canal is also leading to difficulties in Lot in Beersel. Some 800 residents are hit. Police and fire brigade are limiting access to the entire neighbourhood.

In Ruisbroek too a number of houses are flooded. Residents have been evacuated and are taking refuge in a school.
The situation in Sint-Pieters-Leeuw is worsening by the hour. 100 people were evacuated from their homes on Sunday morning.
In Sint-Pieters-Leeuw water is now flooding over the banks of the Brussels – Charleroi canal over a distance of 200 metres. The municipal authorities are evacuating a neighbourhood with 230 houses. It is feared that the area will soon be flooded.

Ternat too is badly affected.
North of Brussels there is flooding in Grimbergen and Londerzeel. Jozef De Borger, mayor of Londerzeel, told reporters that he hadn't seen flooding like this in 30 years. Several streets in the centre are flooded.
Interior Minister Annemie Turtelboom (Flemish liberal) is visiting the area in the course of the day to see the devastation for herself.