Buffaloes beat league-leaders
In the first of this weekend's games in the Belgian First Division, AA Gent enjoyed a 2-1 victory away against the league-leaders Racing Genk. Things couldn't have started worse for AA Gent when both their first and away strips were rejected by the referee as they clashed with the home side's colours.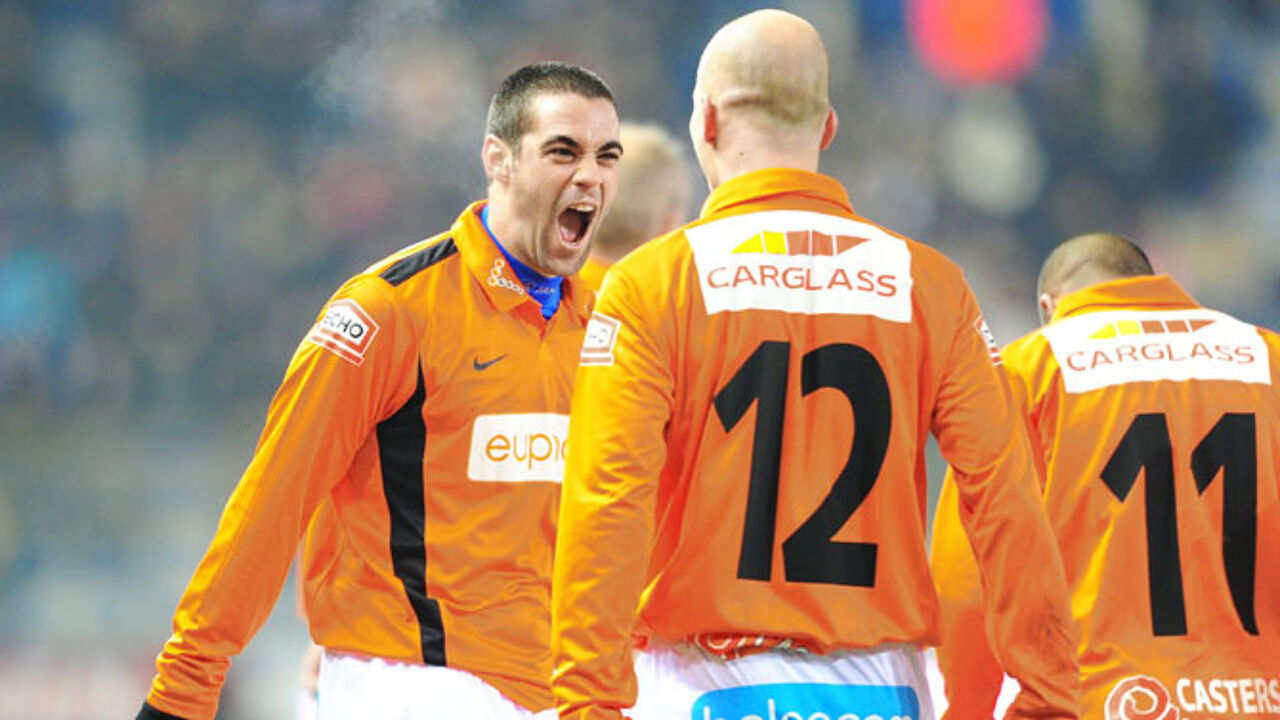 The Buffaloes were forced to play the match in orange Racing Genk strips instead.
Genk took the lead after just one and a half minutes of play when Joneleit (photo) headed home from a corner. AA Gent seemed somewhat shell-shocked.
However, the Buffaloes soon recovered and drew level when Racing Genk's Carlos put the ball into the back of his own team's net on 10 minutes.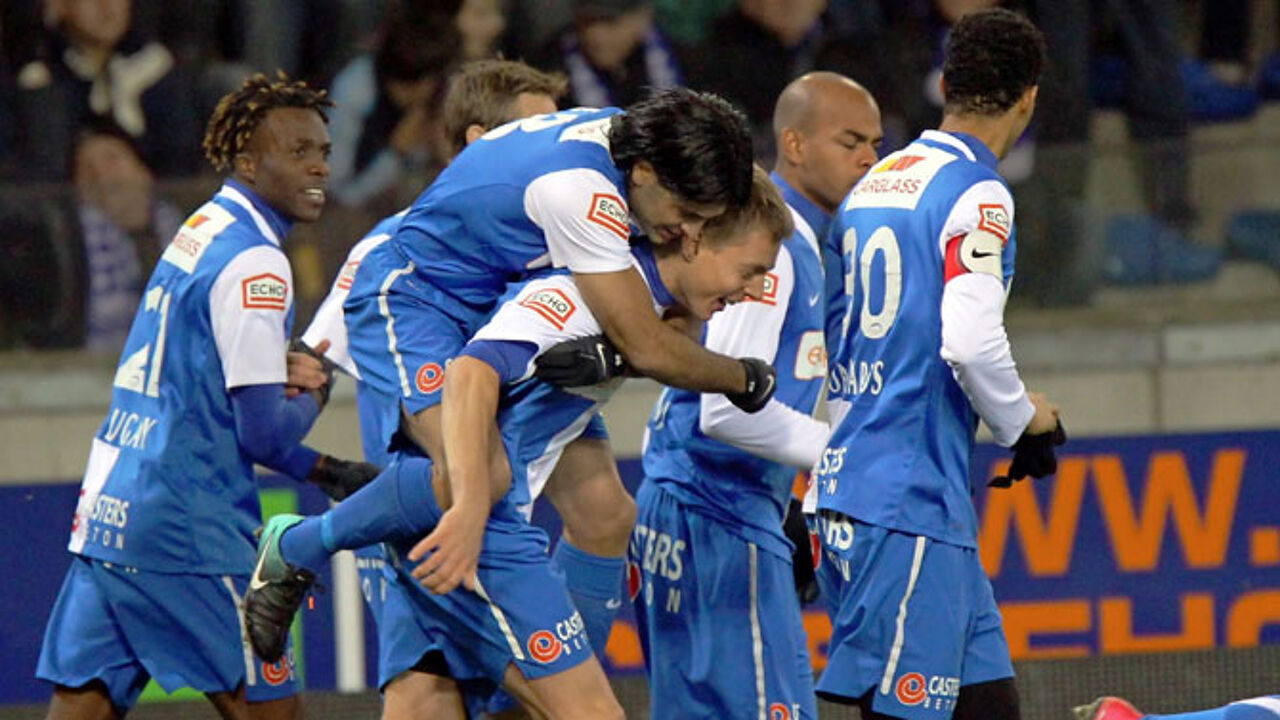 It was end to end stuff.
Both Buffel and Ogunjimi had chances to put Racing Genk back in front.
Nevertheless, AA Gent then pulled ahead through Arbeitman (photo) after excellent work by Thompson and El Ghanassy.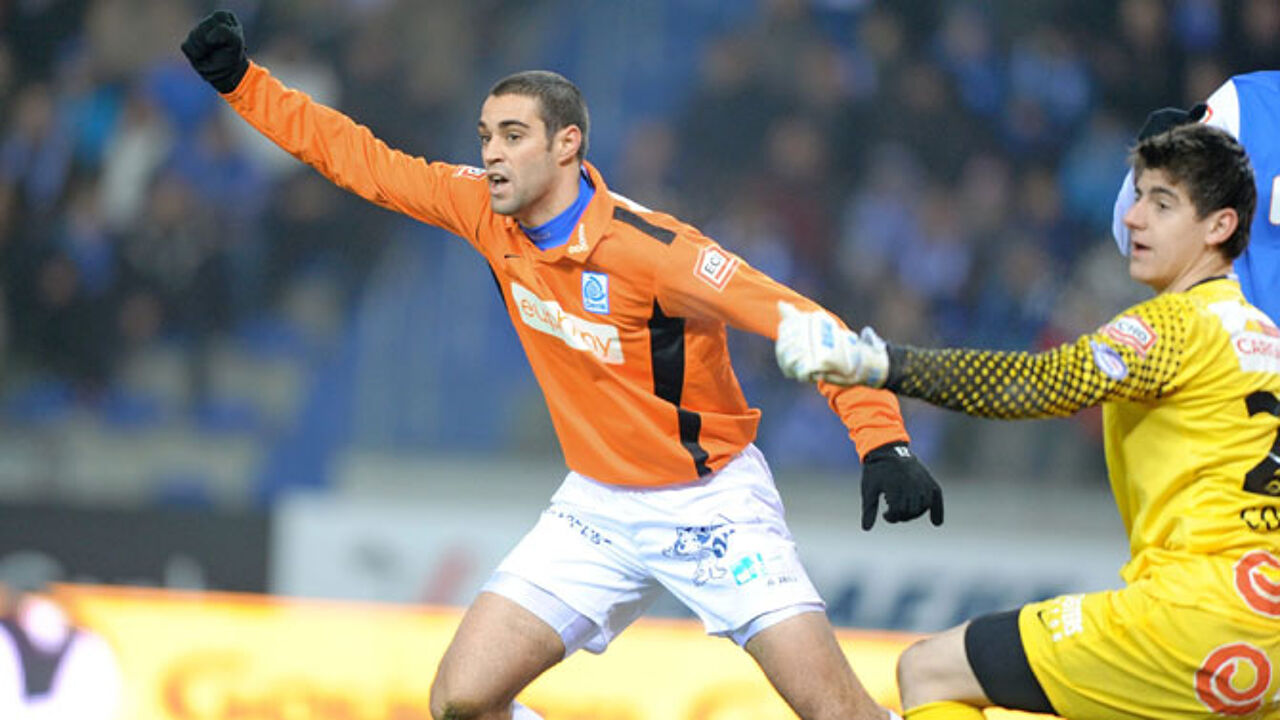 Buffaloes down to ten men
AA Gent maintained their lead despite going down to ten men when Suler was given a red card for a foul on Barda ten minutes into the second half..
Racing Genk were unable to capitalise on their a one-man-advantage and the match ended 2-1 to AA Gent.
The Buffaloes are third in the table with 32 points from 17 games.
Racing Genk are still on top with 36 points.
However, the Limburgers could be overtaken by Sporting Anderlecht, if the reigning champions win their match at home against Sporting Charleroi on Saturday evening.