Environmentalists protest in Brussels
Between 1,500 and 4,000 people marched through the streets of Brussels on Sunday afternoon to protest against climate change. The demonstration got under way outside the city's North Railway station and finished at the Kunstberg in the city centre.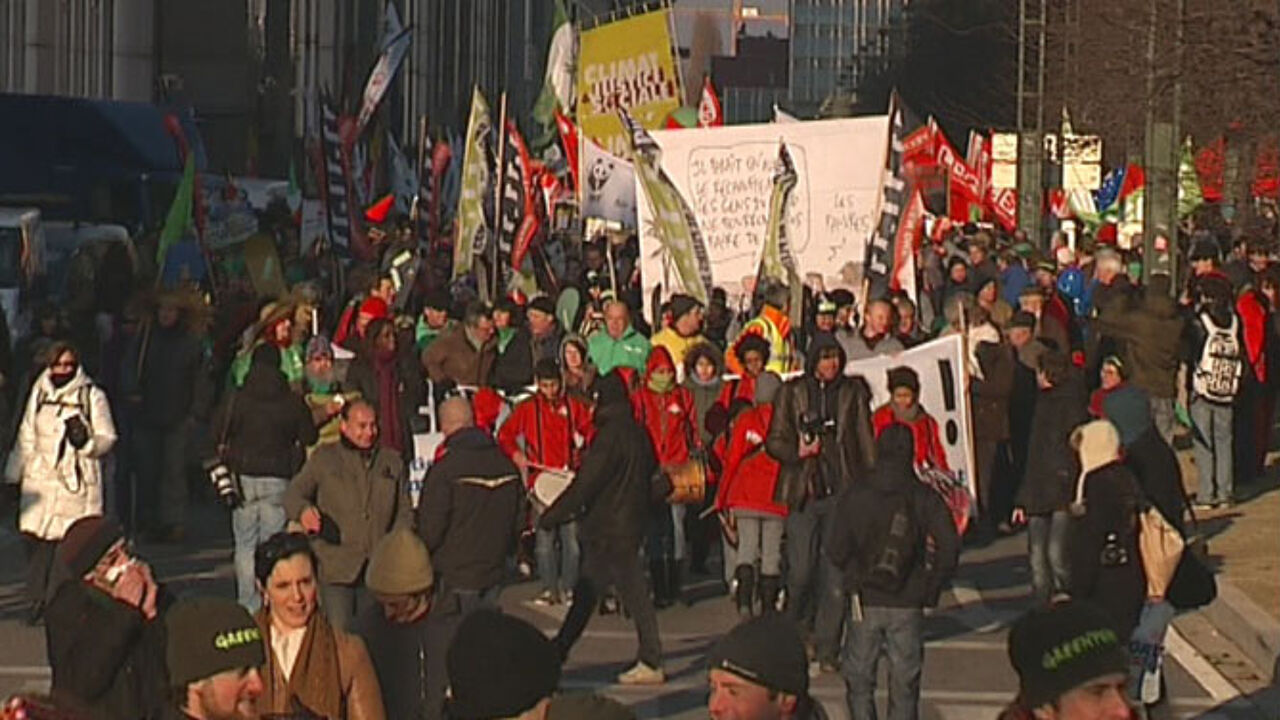 At around 4pm the environmentalists sung what they described as a "climate-friendly" version of The Beatles hit 'Hey Jude'.
According to the police 1,500 people braved the cold weather to take part in the march.
The organisers say that there were 4,000 protesters.
The march was organised by the Climate Coalition that brings together around 80 environmentalist groups, as well as youth movements and NGOs that are active in the developing world.
Some trades unions and political parties are also members of the Climate Coalition.
The Climate Coalition hopes that its voice will be heard at the climate conference that gets underway in the Mexican city of Cancun on Monday.
The protesters demanded a significant reduction in emissions of greenhouse gases.
They also want the EU to go further than the promised 20% reduction in carbon emissions.
Spokeswoman Sofie Sas told the VRT that although the expectations for Cancun are not as high as they were ahead of last year's climate summit in Copenhagen, the summit is very important for Belgium.
"As the current holder of the EU presidency, Belgium will lead the EU delegation at the summit."
"This is why the Climate Coalition has drawn up a list of demands that our political leaders can take with them to the negotiating table at the summit."