EU agrees bailout loan for Ireland
European Union nations meeting in Brussels on Sunday agreed to give Ireland a 67.5 billion Euro loan to help it survive its massive banking crisis. The meeting of EU Finance Ministers that was chaired by the Belgian Didier Reynders (Francophone liberal) also sketched out new rules for future emergencies to restore faith in the Euro.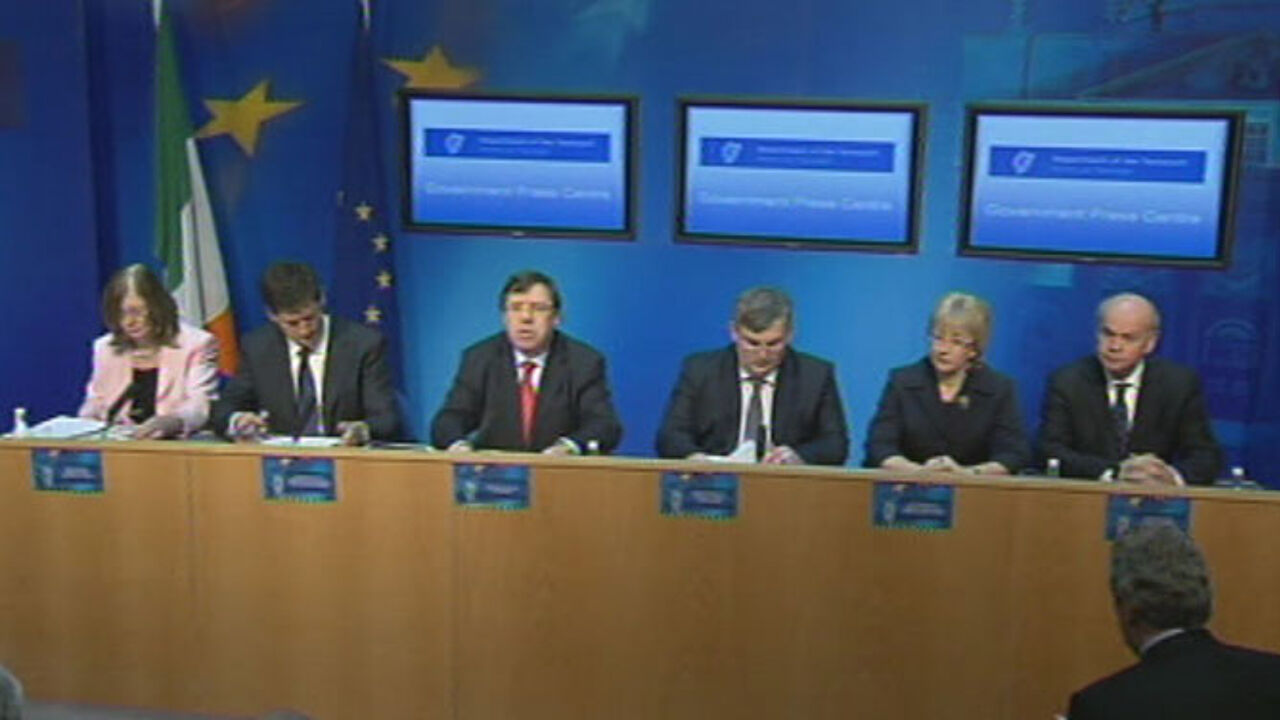 The deal means that two of the Eurozone's 16 nations have now had to be rescued and underscores Europe's struggle to contain its spreading debt crisis.
With Greece and now Ireland shored up, the fear is that traders will target the bloc's other weak fiscal links, such as Portugal and Spain.
Early indications point to the deal having gone some way to restoring confidence in the Euro.
The European single currency was slightly higher at $1.3279 in morning European trading on Monday, up from $1.3237 in late trading in New York on Friday.
The Irish Prime Minister Brian Cowen has said that his country will take 10 billion Euros of the loan straight away to boost the capital reserves of its state-backed banks.
A further 25 billion Euros will remain in reserve, earmarked for the banks.
The rest of the loans will be used to cover Ireland's deficits for the coming four years.
EU chiefs also gave Ireland an extra year, until 2015, to reduce its annual deficits to 3 percent of GDP.
The Irish deficit now stands at a modern European record of 32 percent.
However, in a surprise move, European and IMF experts decided that Ireland first must run down its own cash stockpile and deploy its previously off-limits pension reserves in the bailout.
Until now Irish and EU law had made it illegal for Ireland to use its pension fund to cover current expenditures.
This move means Ireland will contribute 17.5 billion Euros to its own salvation.
 
New procedures for future emergencies
To shore up longer-term confidence in the euro, EU finance ministers also agreed on a permanent mechanism starting in 2013 would allow a country to restructure its debts once it has been deemed insolvent.
Jean-Claude Juncker, the head of the Eurogroup, which represents the 16 euro nations, said private creditors would be forced to take losses only if ministers agreed unanimously that the country had run out of money.
He said if a country was just facing a liquidity crisis, it would get financial help similar to the bailout agreed for Ireland.
European Central Bank chief Jean-Claude Trichet said making senior bondholders -- chiefly banks that loan to other banks -- suffer losses when a nation's finances head toward bankruptcy would be consistent with existing IMF policies.