Belgian sailors detain Somali pirates
The Belgian Navy frigate Louise-Marie has caught and detained seven Somali pirates. The Belgian ship is patrolling the seas off the coast of East Africa as part of a European mission to combat piracy. It's the first time that the Belgian military has detained Somali pirates.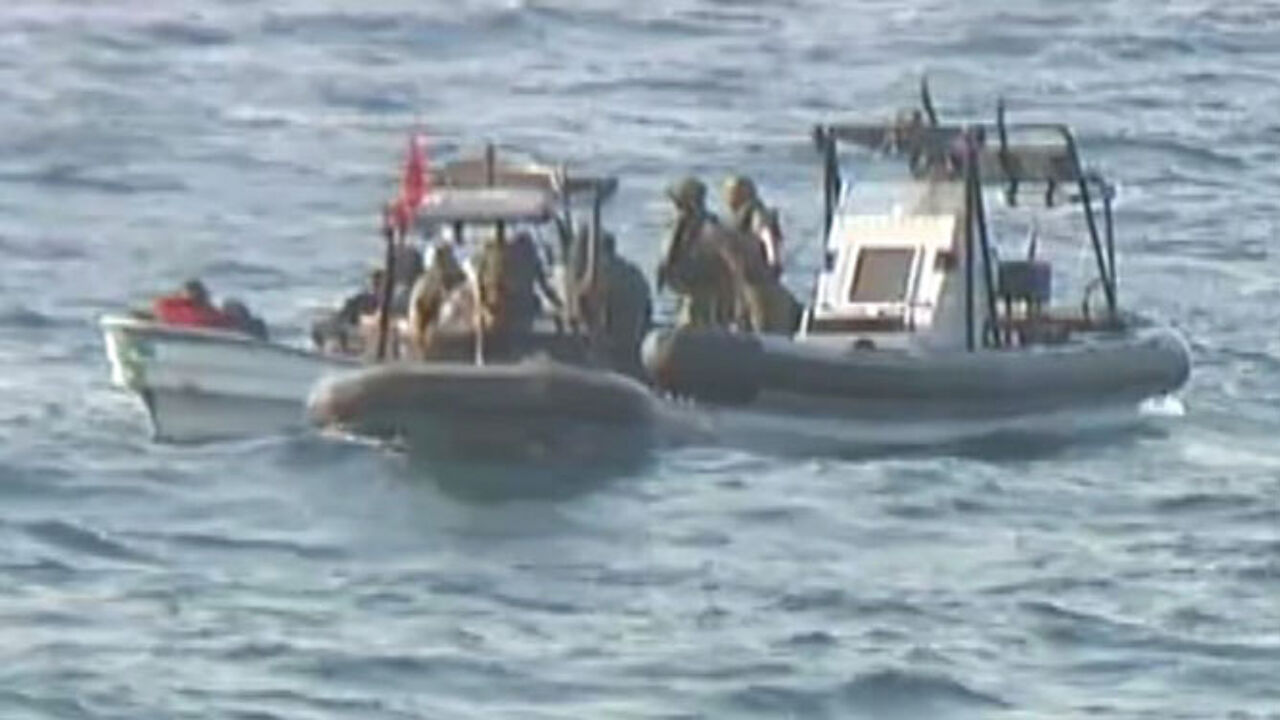 The operation took place in seas off the Kenyan coast.
The pirates had tried to enter a freighter loaded with supplies for the African peace-keeping force in Somalia.
Ten Belgian soldiers were on board the ship as protection against an attack by pirates.
The Belgian soldiers alerted the Louise-Marie as soon as the Somali pirates tried to approach the freighter.
The Louise-Marie was nearby and able to provide assistance to the freighter.
The VRT's Stijn Vercruysse who is on board the Louise-Marie says that a recognisance helicopter was sent to the scene and it confirmed that armed pirates were trying to enter the freighter.
The Louise-Marie fired a warning shot towards the pirates' boat, after which the seven pirates gave themselves up to the Belgian Navy.
Their boat was then sunk.
The pirates will remain on board the Louise-Marie until it is decided what if any legal action will be taken against them.
Meanwhile, the Belgian State Prosecutor has decided that the pirates will not be prosecuted here.