UN slams Belgian asylum policy
A spokeswoman for the United Nations' High Commission for Refugees Melita Sunjic has told VRT radio news that "Ten years ago Belgium was able to offer temporary accommodation to 40,000 asylum seekers and now it's unable to even find places for just half that number".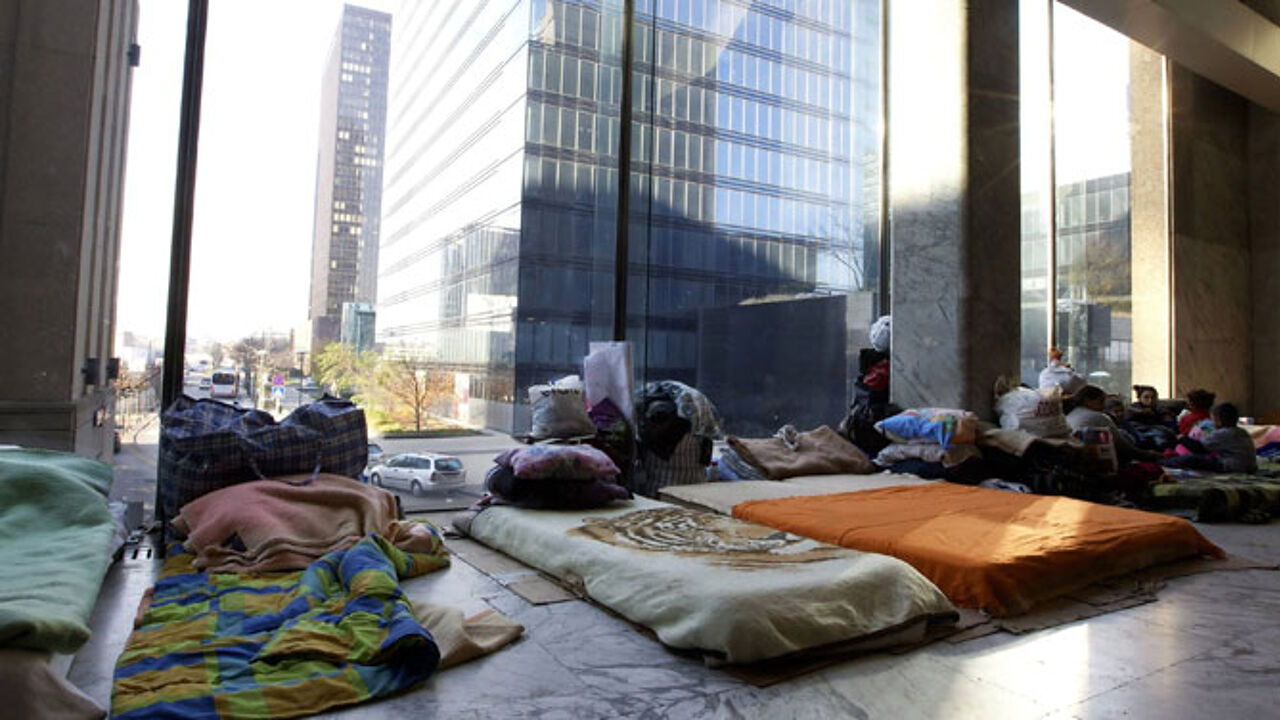 "A decade ago there were many more asylum seekers in Belgium."
"Families are now living on the streets."
"A solution needs to be found urgently", Ms Sunjic added.
The difference between the situation now and that a decade ago is that then a dispersal plan was in force.
Under the terms of the dispersal plan, asylum seekers were sent to municipalities across the country where they were given accommodation and material help by the local authority.
Now it's up to the Federal Asylum Agency Fedasil to provide help.
The UN has called on local municipal authorities to do more to provide accommodation for asylum-seekers.
Municipal authorities are entitled to funding from the Federal Government if they provide accommodation for asylum seekers.
 
Pakistanis occupy building
Around forty Pakistani asylum-seekers are now squatting in a building they broke into in the Brussels municipality of Anderlecht.
The squatters are all men between 25 and 60 years of age.
"Not worthy of a country like Belgium"
The NGO Flemish Refugee Work says that urgent action needs to be taken to find a solution to the problem of the lack of places for asylum-seekers.
"With the weather forecast predicting a wind chill factor of between -15 and -20°C, it's a scandal that families, children and pregnant women are forced to sleep on the streets."
"It's really not worthy of a country like Belgium", the organisation's spokeswoman Els Keytsman told VRT Radio.
"Asylum is a right and asylum seekers should be given help for as long as their case is being dealt with", Ms Keytsman added.