"Our limited size is our real strength"
Today, FIFA is deciding which country (or countries) will have the honour to host the 2018 World Cup in football. This morning, the bidders' presentations got underway, a final chance for the candidates to convince the 22 voting members of FIFA's executive committee. The Holland/Belgium bid kicked off with an original presentation.
The joint bid by Belgium and the Netherlands is facing stiff competition from England, Russia and the joint bid by Spain and Portugal. The FIFA is to announce the winner around 4 p.m. in Zurich.
The Netherlands/Belgium campaign team were the first to hold their presentation this morning. They put together an innovative show packed with soccer greats from the two countries.
The presentation included some video trickery with football greats like Johan Cruijff, Ruud Gullit and Jean-Marie Pfaff. "Our limited size is our real strength. It's beneficial for players, fans and visitors", Ruud Gullit told the audience. "The economic power of our countries is high, we are in the heart of Europe and our bid is a showcase for joint bids."
The PM of the Belgian caretaker government, Yves Leterme (photo on top: with Ruud Gullit) praised the effort made by the Belgian campaigners. "We had an excellent presentation. If our bid fails, so be it, but at least we know that we have done the best we could."

Belgium and the Netherlands already organised the European Championships together in 2000.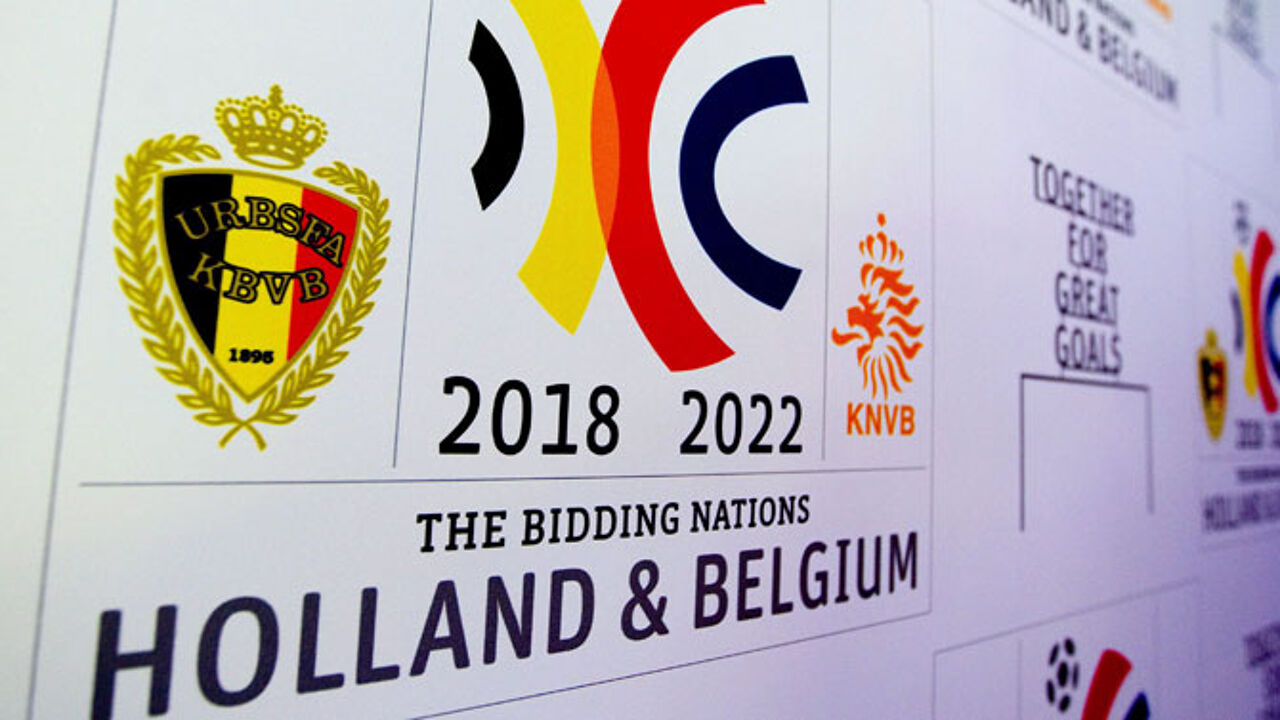 World Cup 2022 in another continent
This afternoon, FIFA will also announce the hosts for the World Cup in 2022. The contenders for that edition are Australia, Japan, Qatar, South Korea and the United States.