"Maybe the 2026 World Cup should be held on Mars"
The 2018 World Cup Finals will be organised by Russia. The disappointment was huge in England, but Belgium and the Netherlands had also hoped for more. This morning, the Belgian newspapers stressed the fact that the Belgian delegation has done everything it could, but that the FIFA chose for the "big money".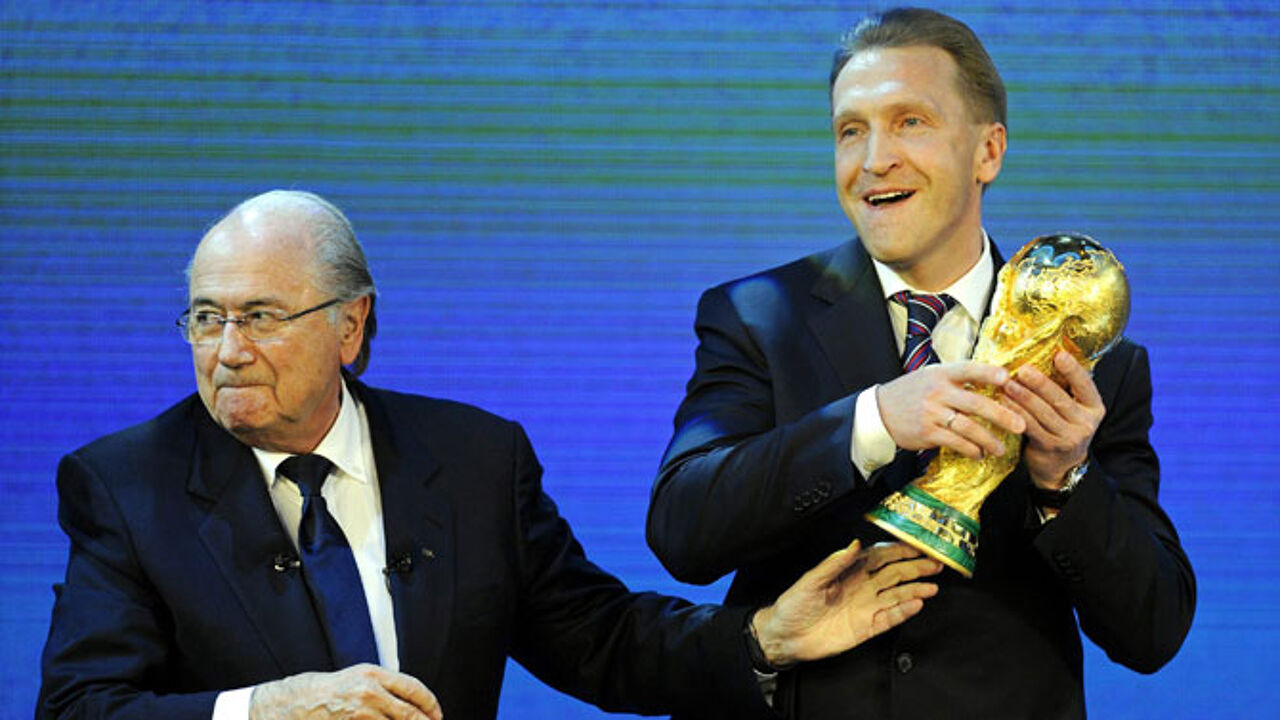 Het Belang van Limburg makes a cynical remark: "Maybe the 2026 World Cup should be held on Mars. Russia will comply with all the commercial demands made by FIFA. The European Union applies stricter rules and so FIFA looked for other possibilities. But still, the Holland/Belgium bid was praised by many."
According to Het Nieuwsblad, our bid was never taken seriously. "The choice for Russia says a lot about the voting members of FIFA's executive committee. Let's not forget that the Russian infrastructure only received the label "medium" from FIFA inspectors."
"No World Cup is not a drama, but a lack of infrastructure is"
De Morgen points out that FIFA chose an environment where it will feel at ease. "No rules, no taxes, no social protection and unlimited financial sources."
Het Laatste Nieuws also has a positive remark: "We could not compete with the Russian cash flows, but the Holland/Belgium bid created a positive atmosphere. We shouldn't throw away the plans for new stadiums and infrastructure in Belgium". Gazet van Antwerpen is also concerned that the plans for the new stadiums in Belgium could now be put in the fridge. "A country without a World Cup is no big drama, but a country without proper infrastructure is."
At the moment, many Belgian football stadiums are too small and too old and don't meet modern standards. The cities of Ghent, Antwerp, Bruges, Charleroi and Liège have plans to build modern stadiums, but only the Ghent file case is really concrete.
"England was humiliated"
In Wallonia, La Libre Belgique raises questions bout the choice for Qatar for 2022. "It's a weird choice. On which grounds did Qatar win the bid?" About 2018, the daily writes that "comparing our bid to England's bid, the English were really humiliated, partly because of their arrogance."
Le Soir is also very clear: "Money, money, money! People who are only discovering now that the game of football has been sold to the power of money, have been living on another planet."