Over and out for Club Brugge
In football, Club Brugge managed a late draw at PAOK Saloniki yesterday. However, the draw meant that the West Flemings can no longer qualify for the second round of the Europa League.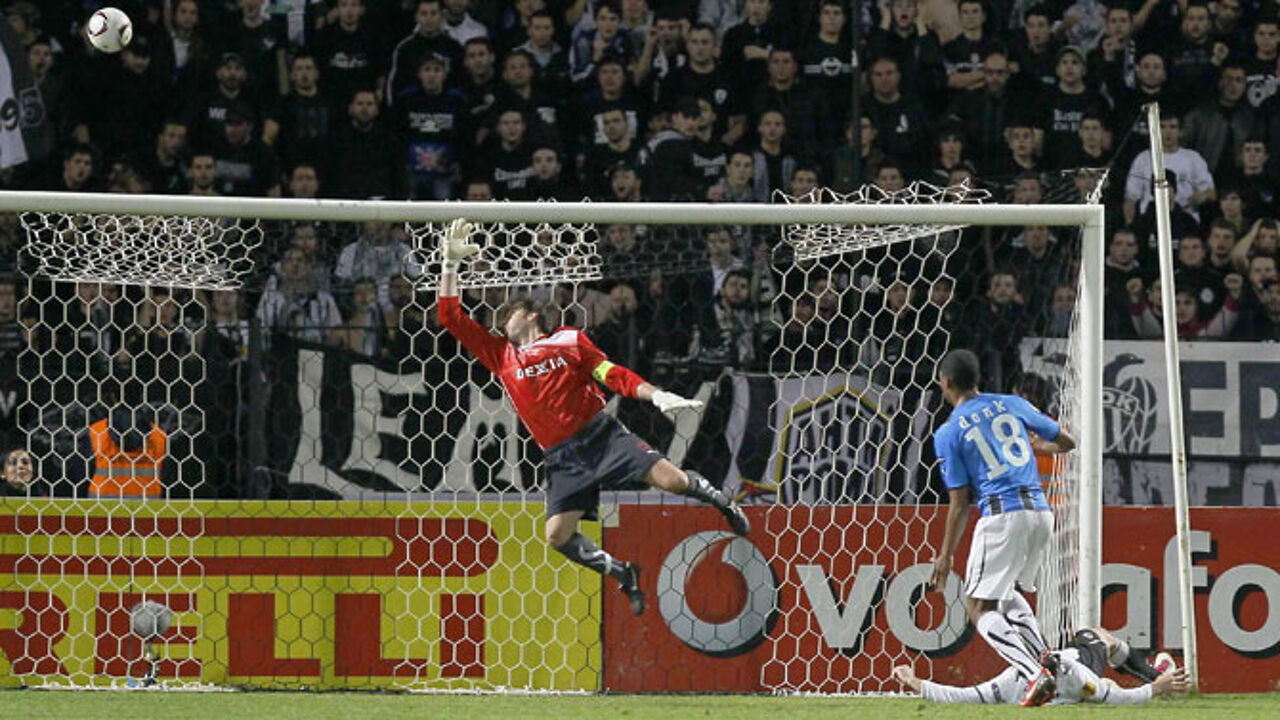 Club Brugge travelled to Greece with only slim hopes of keeping their European dreams alive. First of all, the West Flemings had to move past PAOK Saloniki. But Brugge could not reverse the trend of the past few weeks and put on a poor display (photo: Bruges goalkeeper Stijn Stijnen en defender Ryan Donk).
The home team climbed ahead and deserved the win, but Club Brugge equalised in the dying minutes of the game through Serb forward Stefan Scepovic.
Club Brugge coach Adrie Koster, who is under fire, could not be happy with the point. The Dutch coach is hoping to turn the tables in the domestic competition, where the team's focus is on reaching the top-6 and the season-ending play-offs. Club Brugge have also been ousted from the Belgian Cup.
In their final match in this season's Europa League, Club Brugge will face Spain's Villarreal in two weeks' time. Villarreal are already certain of reaching the second round.