Train services disrupted by winter conditions
Train traffic across Belgium was heavily disrupted this morning due to the harsh winter conditions. A number of incidents caused long delays and train traffic to and from Brussels was not according to schedule. The number of Eurostar trains between Brussels and London is reduced to a minimum.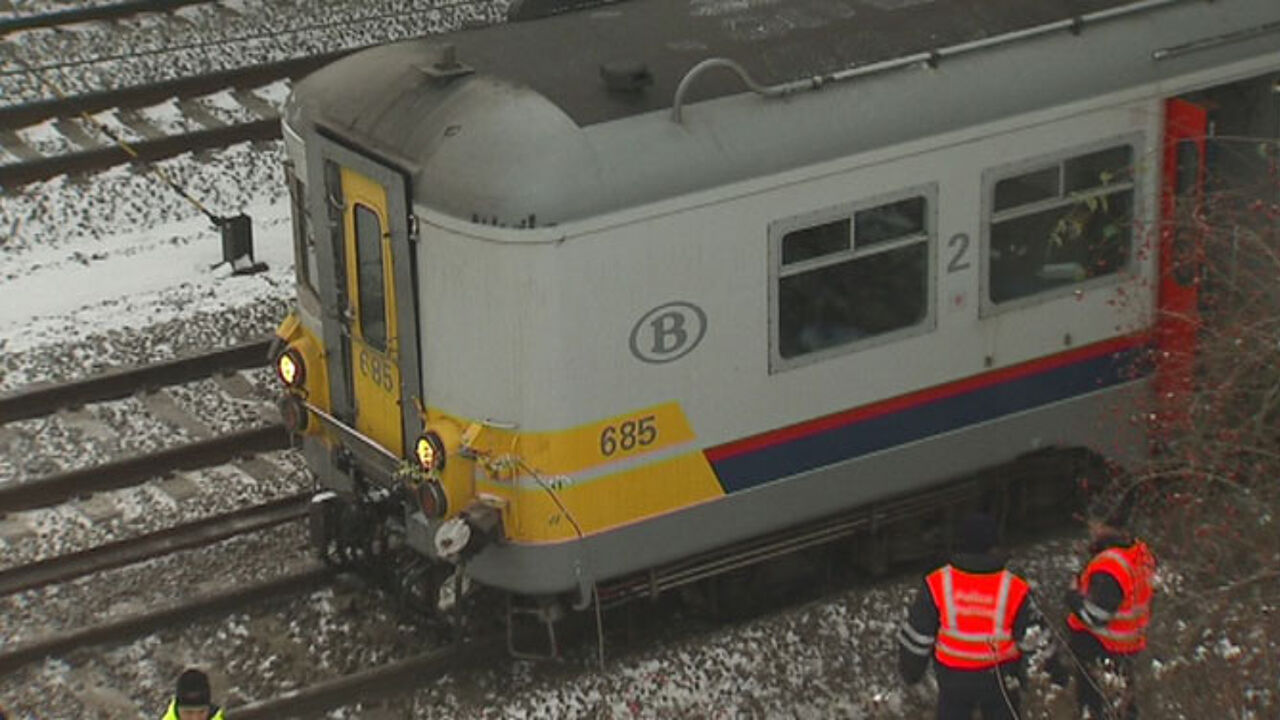 A first incident occurred south of Brussels, between the cities of Halle and Mons. In Lembeek, just south of Halle, a train derailed due to a pack of frozen snow and mud (photo). Some 300 passengers had to wait a while before they could take another train to Brussels. Nobody got injured.
However, most delays this morning were seen on Brussels-bound trains. Due to technical problems, a train came to standstill in Brussels Central Station on the busy north-south connection.
An accident between Ninove and Denderleeuw, in East Flanders,  halted traffic between Geraardsbergen and Brussels this morning. An aged man was caught by a train at a level crossing and died on the spot. It is not clear how the accident could happen.
There were also delays between Kortrijk and Brugge in West Flanders, between Ghent and Mechelen and around Kapelle-op-den-Bos (north of Brussels) where there were technical problems. Train services should all return to normal by this afternoon, though.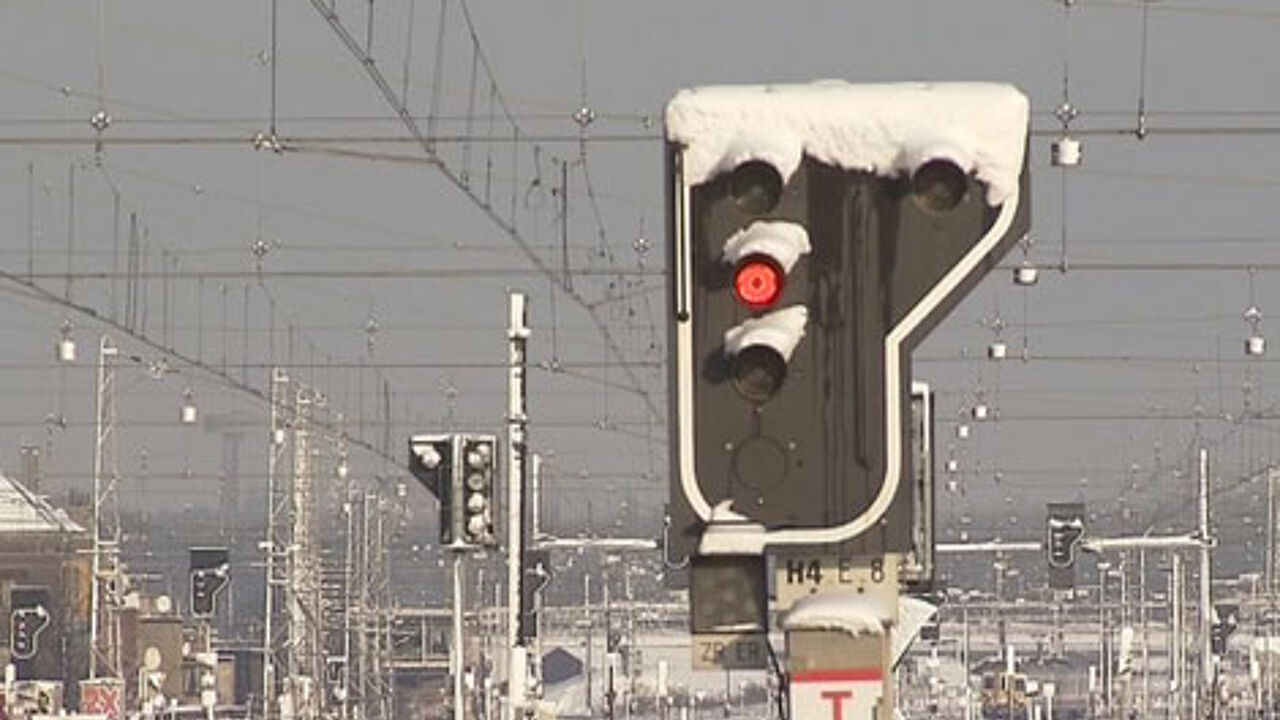 Eurostar services reduced
Due to the cold weather, Eurostar trains connecting London to the European continent will not run according to schedule, at least until Sunday evening. People who don't necessarily have to make the trip, are advised to postpone it.
"Due to the current weather conditions, Eurostar will be operating a significantly reduced timetable until Sunday 5 December, with a number of cancellations. In addition, Eurostar services will be subject to delays of up to 90 minutes", the Eurostar website announced this morning.
Today, three trains from Brussels to London and from London to Brussels were cancelled.