Mr Kagame preaches in the snow
The Rwandan President Paul Kagame is in Brussels. The Rwandan leader is attending the European Development Days, an initiative of the European Commission that allows European and African leaders to discuss issues like good governance, the management of natural resources, effective development aid as well as human rights.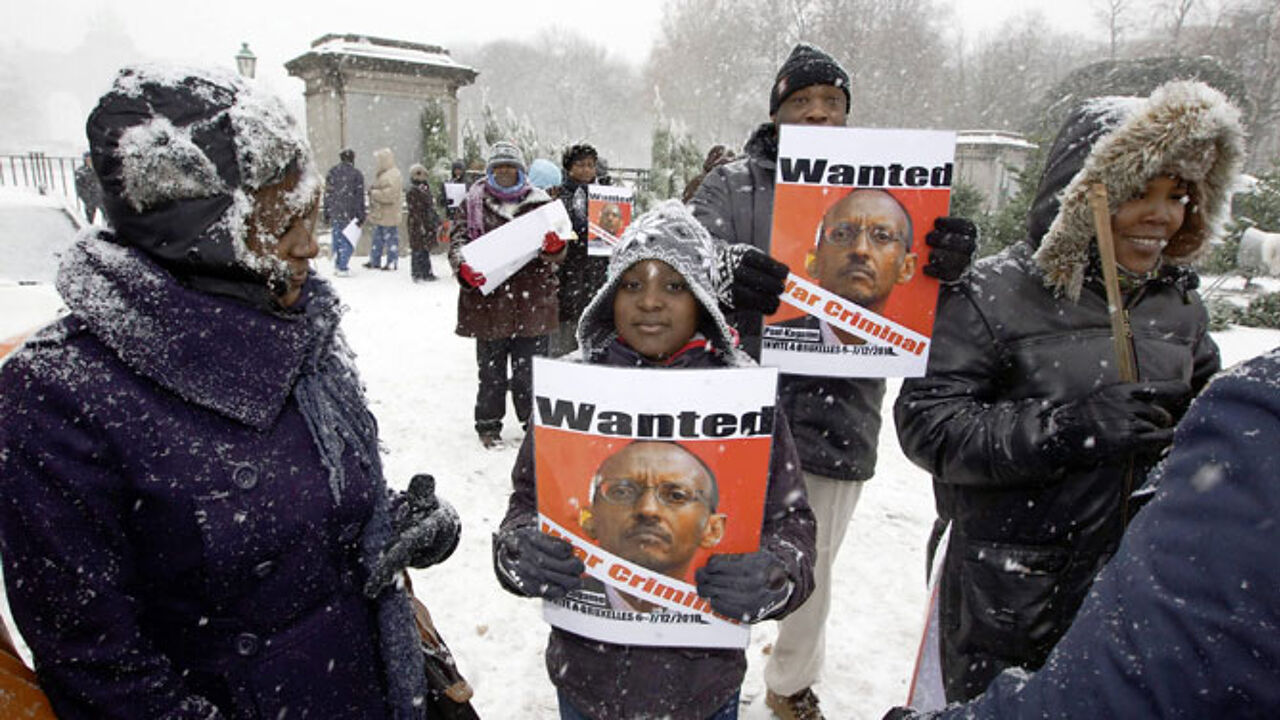 It's the first time in six years that the Rwandan President is in Brussels. He seized the opportunity to address some 2,000 supporters in a snow swept Jubel Park, but not everybody was happy with the Rwandan leader's presence: his address also attracted scores of counterdemonstrators.
President Kagame's message to followers who had travelled from across Europe was clear: in the past decade Rwanda has made considerable headway in the fields of economics, politics and social affairs.
At the rally VRT African affairs reporter Katrien Vanderschoot spoke with Alain Molens, a Belgian businessman who doesn't mind that the President Kagame rules with an authoritarian hand: "You can't make an omelette without breaking an egg."
The Rwandan President's opponents will have nothing of it. They believe he has built up his economic power by murdering and looting in Congo and Rwanda. Instead of welcoming President Kagame, they want Belgium to arrest what they say is a mass murderer: "We don't understand why Belgium welcomes a criminal who is responsible for murdering 6 million Rwandans and Congolese."