Roma story shocks Mr Bourgeois
The Flemish Integration Minister Geert Bourgeois (Flemish nationalist) has said that his message has been totally misunderstood. Mr Bourgeois also voiced his sense of shock after reading an article on the website of the Bulgarian daily "Standart".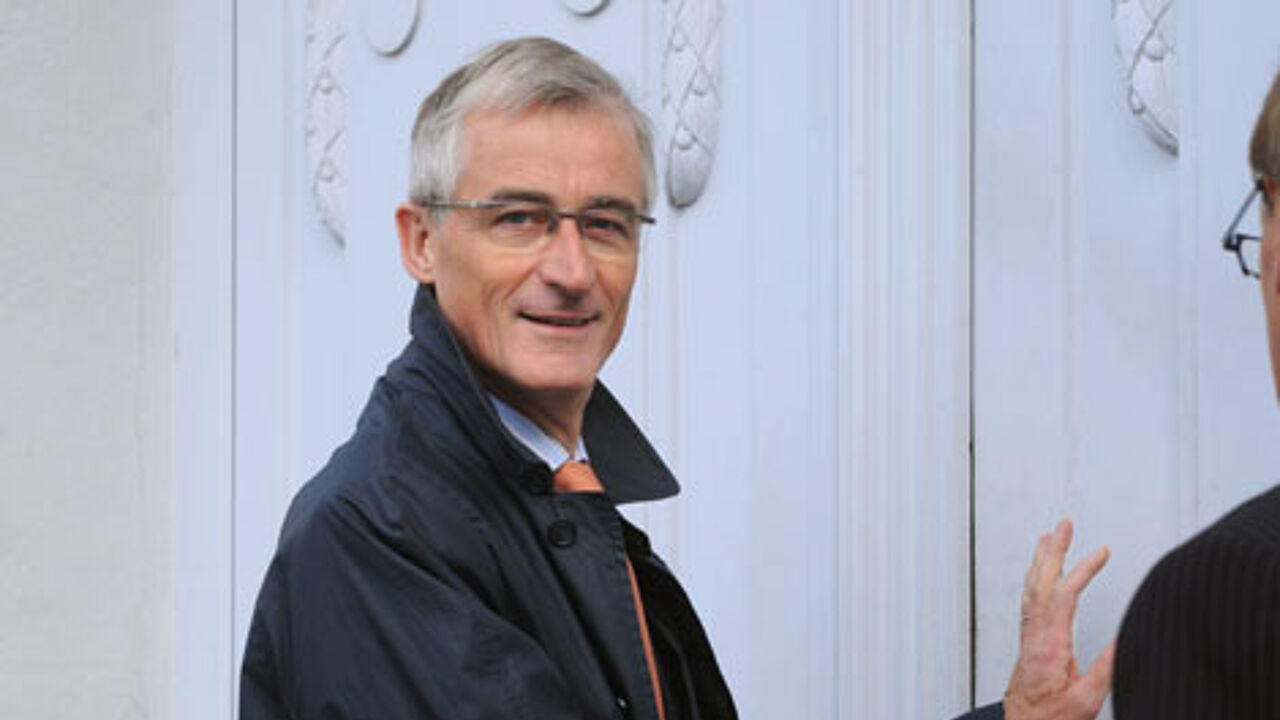 Mr Bourgeois made his comments after seeing how the website reported the Flemish Government's Roma Plan that he unveiled on Friday.
"Standart" reports that Roma travellers will be given access to those parts of the labour market where there are shortages under the headline "Bulgarian Roma Welcome in Belgium". It notes that restrictions on entry to Belgium for people from Bulgaria and Romania have been relaxed.
"Standart" bases its report on the Flemish Government's new policy on Roma travellers. Flemish Integration Minister Geert Bourgeois is shocked by the report: "Flanders is portrayed as a land of milk and honey, but this is a representation of our plan that is totally inaccurate." Mr Bourgeois, who now fears a new influx of Roma travellers, added: "our message is not one of 'Come here'."
Speaking to VRT News the Integration Minister said that the Flemish Government hoped to achieve the opposite.
He is now doing everything in his power to make sure that the Bulgarians get the right message. He intends to contact the Belgian embassy in Sofia, the Bulgarian press agency and Bulgarian papers to ensure matters are put straight.
The Flemish Government's Roma Plan aims to ensure that the influx of Roma travellers is dealt with more effectively in cities like Ghent (East Flanders). It was drawn up after several local authorities that experienced major problems with Roma sounded the alarm.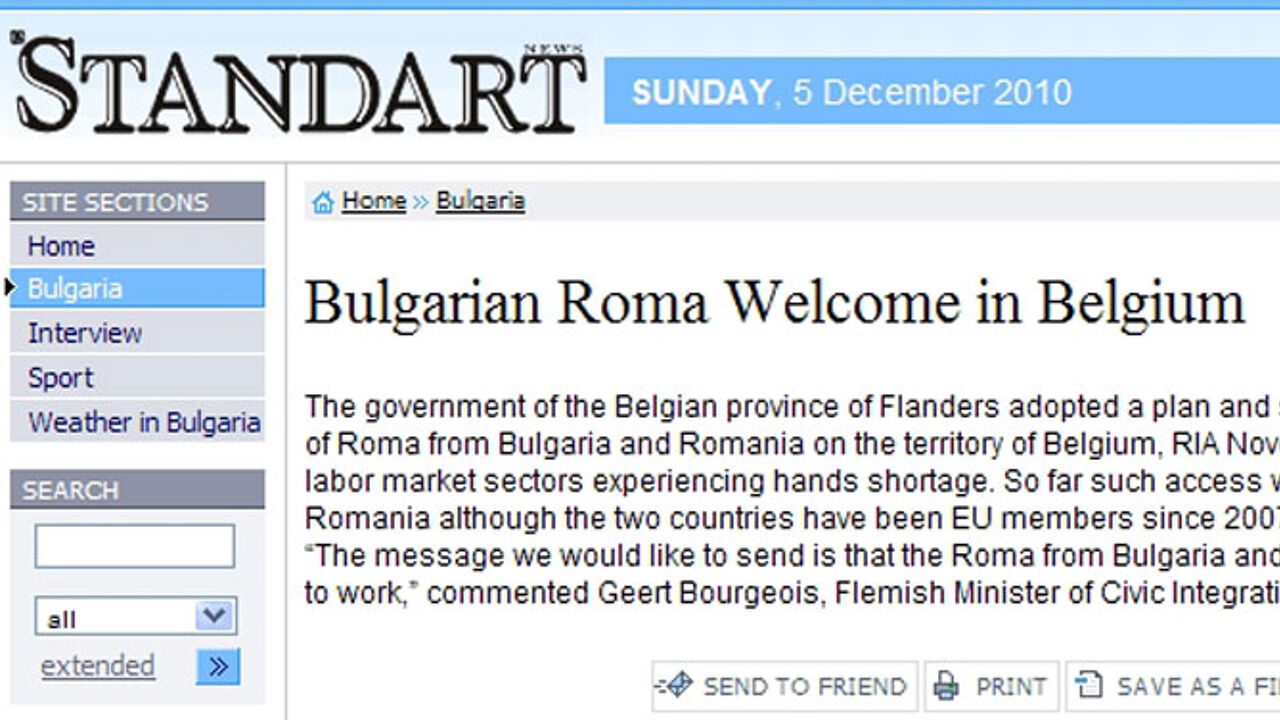 visit Standart's website