Match abandoned after 9 minutes
Sunday's evening's last match of the weekend in Belgian football's First Division was brought to a premature end after just nine minutes. Heavy snowfall meant that the pitch markings were no longer visible and referee Christof Diereck stopped the match.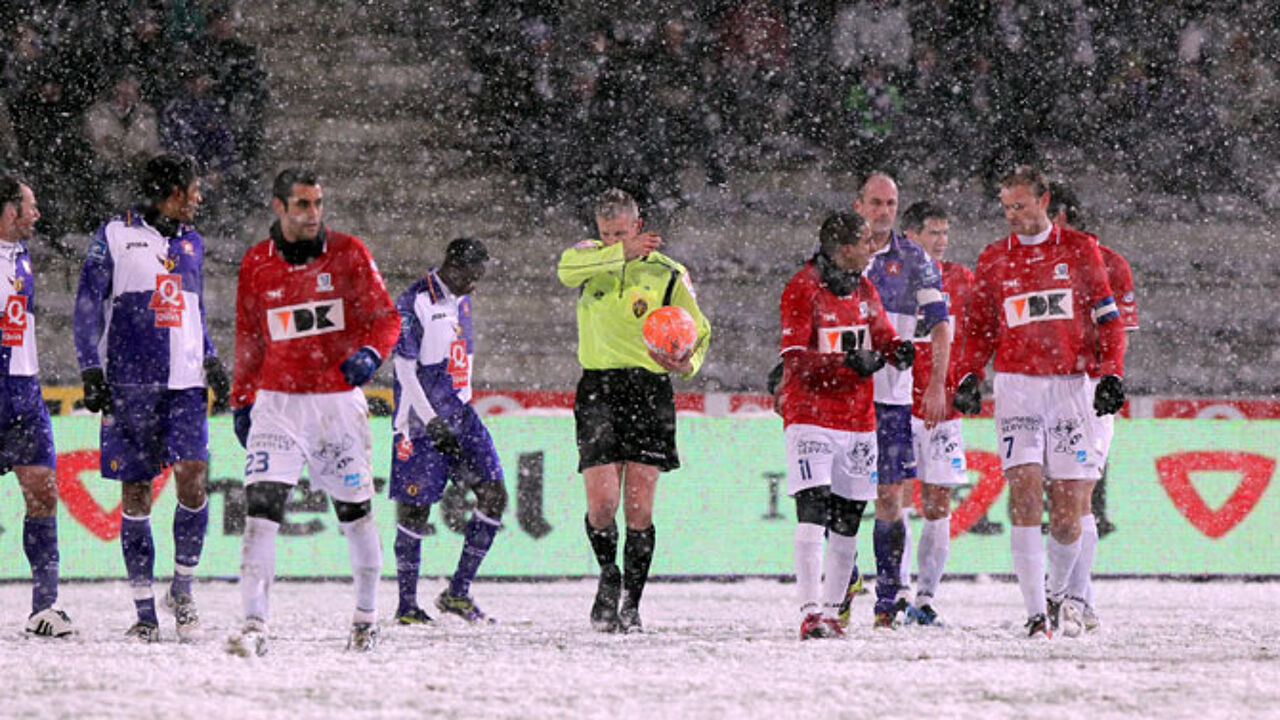 After waiting fifteen minutes, referee Diereck decided to call it a day.
The remaining 81 minutes of the match will be played at later date.
During the nine minutes of the match that were played Germinal Beerschot's Wim De Decker dislocated his shoulder after falling awkwardly.
AA Gent was the most dangerous team with chances in front of goal for both El Ghanassy and Ljubijankic.