Snow still causing problems on the roads
The wintery weather made for a difficult drive into work on Monday morning. At one stage around 700 km of traffic jams were reported on the Belgian motorway network. Meanwhile, the Walloon Transport Ministry extended its ban on lorries weighing above 7.5 tonnes using the region's roads until 3pm on Monday.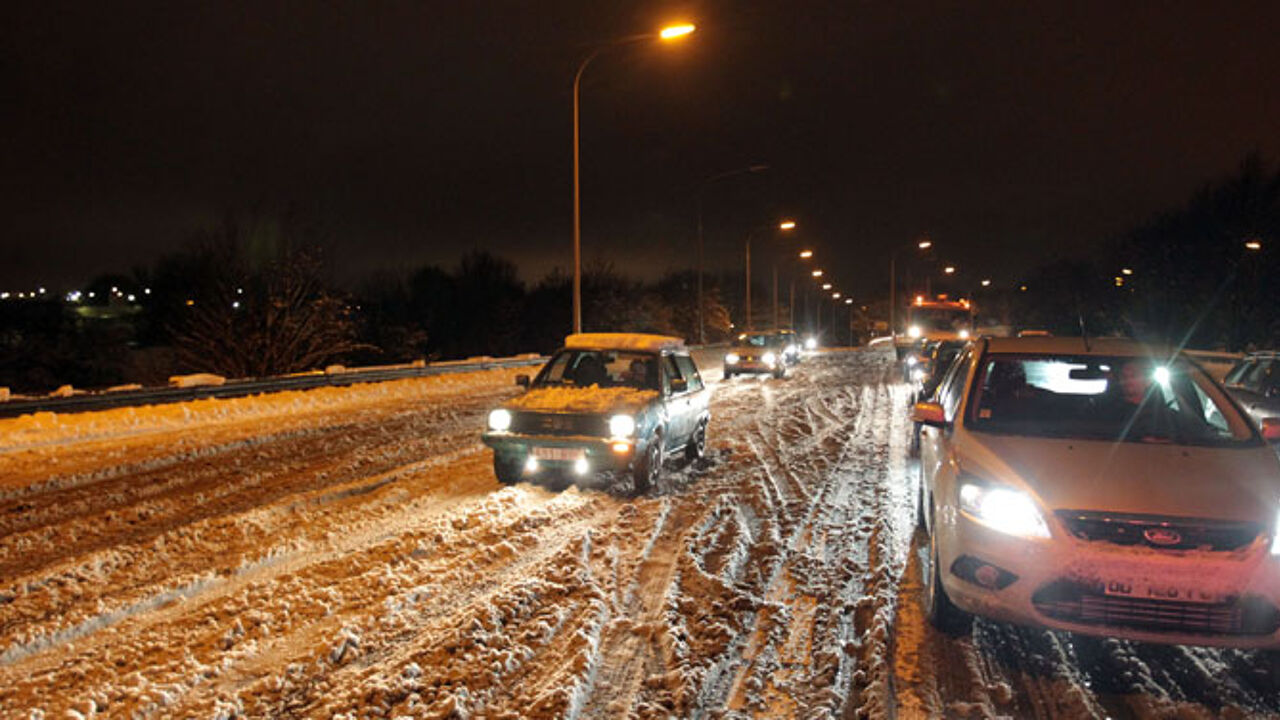 Fresh snow fell in most of Flanders during Sunday night.
Although the motorways and most main road have been cleared of snow, many minor roads have not been gritted and are only passable with care.
A number of accidents served to make an already bad situation worse.
The Flemish Motoring Association VAB reports having receiving twice the normal number of calls to deal with accidents.
 
Delays on the rail network
The Belgian rail company NMBS reports delays of up to an hour on domestic rail services.
The company says that priority is being given to inter-city and inter-regional services.
International train services have also been hit by the weather.
International train services have also been hit by the weather.
Thalys services to and from France are still suffering delays and cancellations.
Meanwhile, Eurostar that operates services from Brussels to London, reports a number of delays and possible cancellations to its services as a result the winter weather.
Eurostar's website advised its passengers not to travel unless it is absolutely necessary.
No more Eurostar tickets will be sold between now and 24 December.