"Too often the Church put itself first"
The former Head of the Roman Catholic church in Belgium, Cardinal Godfried Danneels has told the Parliamentary Commission on Sexual Abuse that the Church has made mistakes in the past and was not enough aware of the damage suffered by the victims of abuse by clergymen.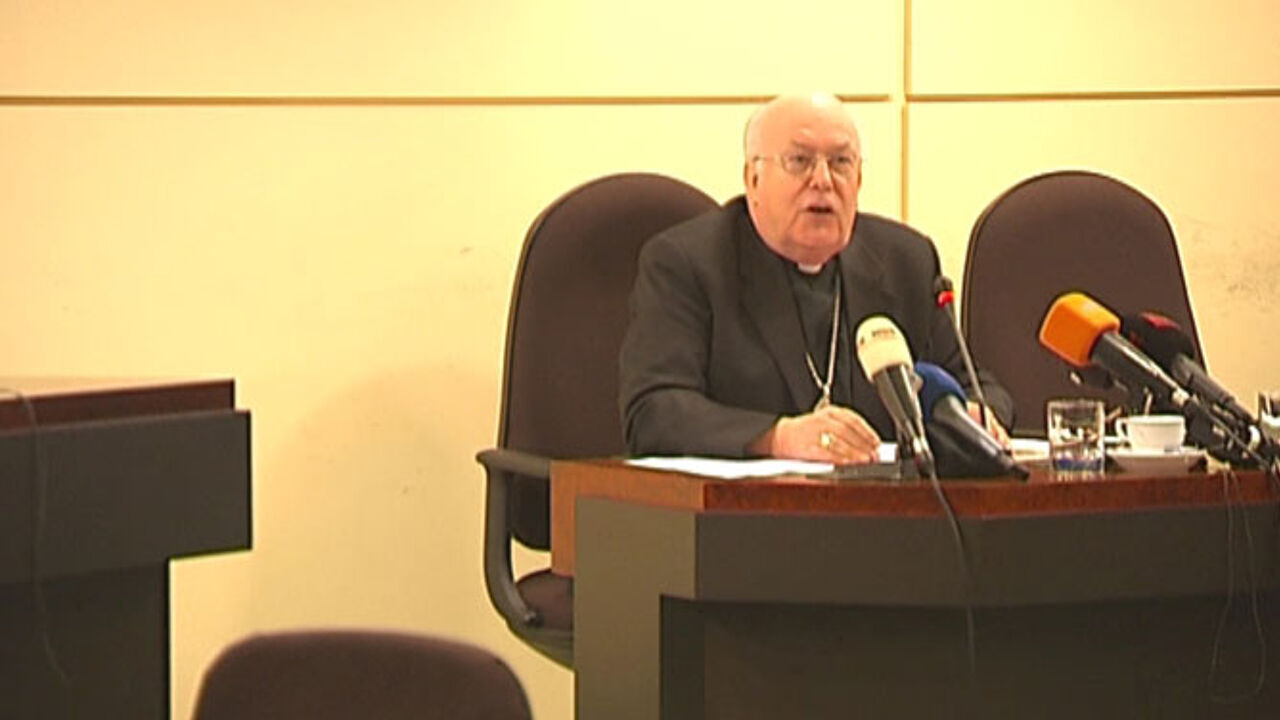 Cardinal Danneels first thanked the Commission for allowing him the chance to give his side of the story.
"I hope that the Commission will give an insight into how sexual abuse was dealt with in the past and that the Commission will help prevent abuse happening in the future, in all sectors of life."
Cardinal Danneels added that he hopes that the Commission's work will go some way to help ease the pain and suffering of the victims.
The former Belgian Primate said that the accounts of child sexual abuse by priests highlighted the suffering of the victims and their families.
"I have been deeply shocked by this."
"What I felt went from shame through anger to the determination to do something about it."
"I would like to express my recognition of the suffering endured by the victims and my disgust at what has been done to them by servants of the Church."
"I also have a great deal of admiration for those victims that had the courage to break their silence after so many years", Cardinal Danneels added.
Cardinal Danneels admitted that in the past the Church had too much power and that some clergymen felt that they could act with impunity.
"Despite the good work that was done by the Church, we should not be afraid to face its dark side."
He added that although he was not personally responsible for the abuse, he felt it right to apologise as a former Bishop and Head of the Council of Bishops.
"There was no cover-up"
Once again, Cardinal Danneels stressed that it was never his intention to cover up cases of sexual abuse by clergymen.
He also denied that the Church had done nothing to tackle the problem.
He cited the examples of the Halsberghe and Adriaenssens Commissions and the anonymous helpline set up for those wanting to report abuse.
The former Head of the Catholic Church in Belgium concluded by saying that the Church had every interest in making sure that cases of child sexual abuse by priests are dealt with and the offenders punished.