Farmers forced to throw milk down the drain
Thousands of litres of milk is being thrown down the drain at dozens of West Flemish farms. The winter weather has meant that drivers from Campina Dairy have been unable to collect the milk. Milk produced at farms needs to reach the dairy within three days of production. However, the snow in recent days has made it impossible for dairy trucks to reach some farms.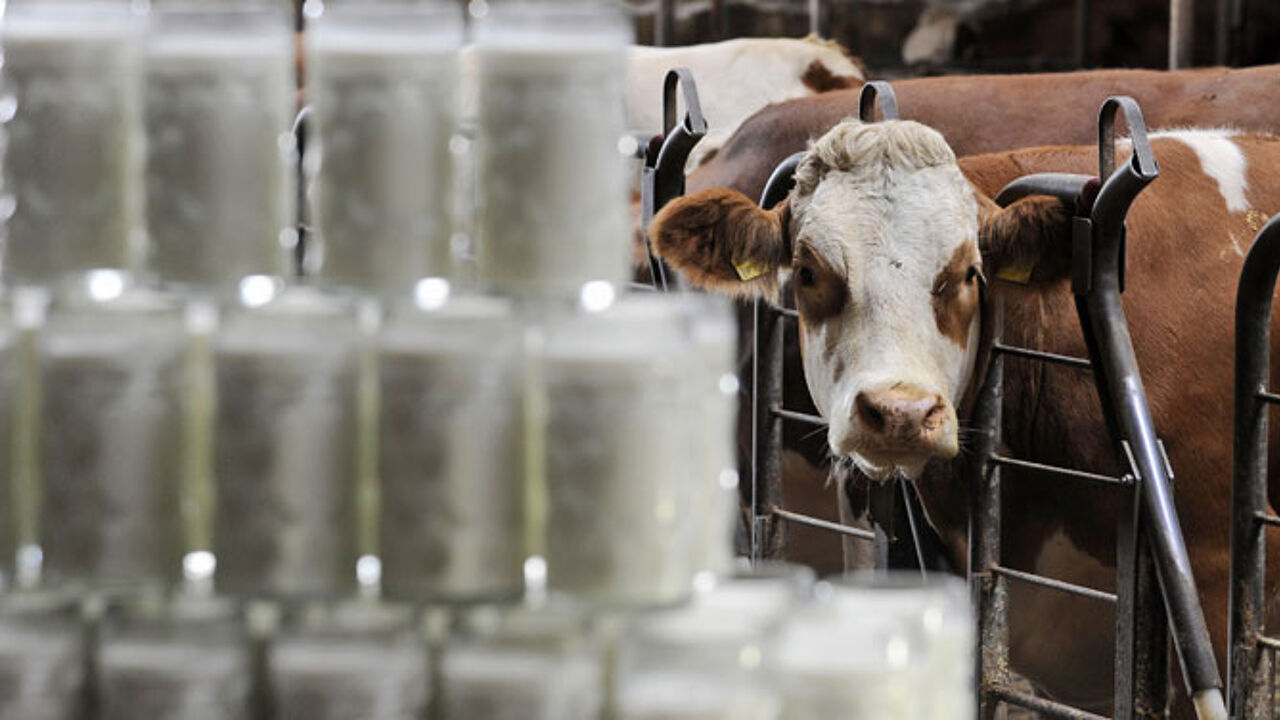 The General Farming Union (ABS) has called on its members to hold Campina legally responsible for any financial losses sustained as a result of its failure to collect the milk.
Speaking on VRT Radio 1, the West Flemish dairy farmer Noël Van De Casteele said that "Campina has told us to expand our farm and increase production, but now they are unable to collect our milk."
"This is despite other firms, for example the animal feed suppliers, having been able to reach our farm."
Between 50 and 200 West Flemish farms are being force to dispose of their milk.
Mr Van De Casteele said that it was the first time in forty years of farming that he had been forced to throw milk away on this scale.
The dairy says that it wants to collect the milk, but is unable to do so.
Dairy spokesman Renaat Debergh told VRT Radio 1 that "We are also unhappy at not being able to collect the milk."
"However, I'm afraid that the farmers will have to shoulder the consequences."
"Our drivers find it extremely difficult to drive large trucks along narrow and slippery roads."
Meanwhile, the Belgian Dairy Industry Confederation (BCZ) has said in a press release that on Monday milk was collected from 98% of the farms that supply its members.
BCZ says it regrets that collections were not able to made at the remaining 2% of farms because of the exceptional winter weather conditions.