Brussels Airport reopens for arrivals
Belgium's largest airport is back in the business of receiving passengers from abroad. Brussels Airport lifted its ban on arriving flights at 4 PM local time, but the airport is still experiencing major difficulties.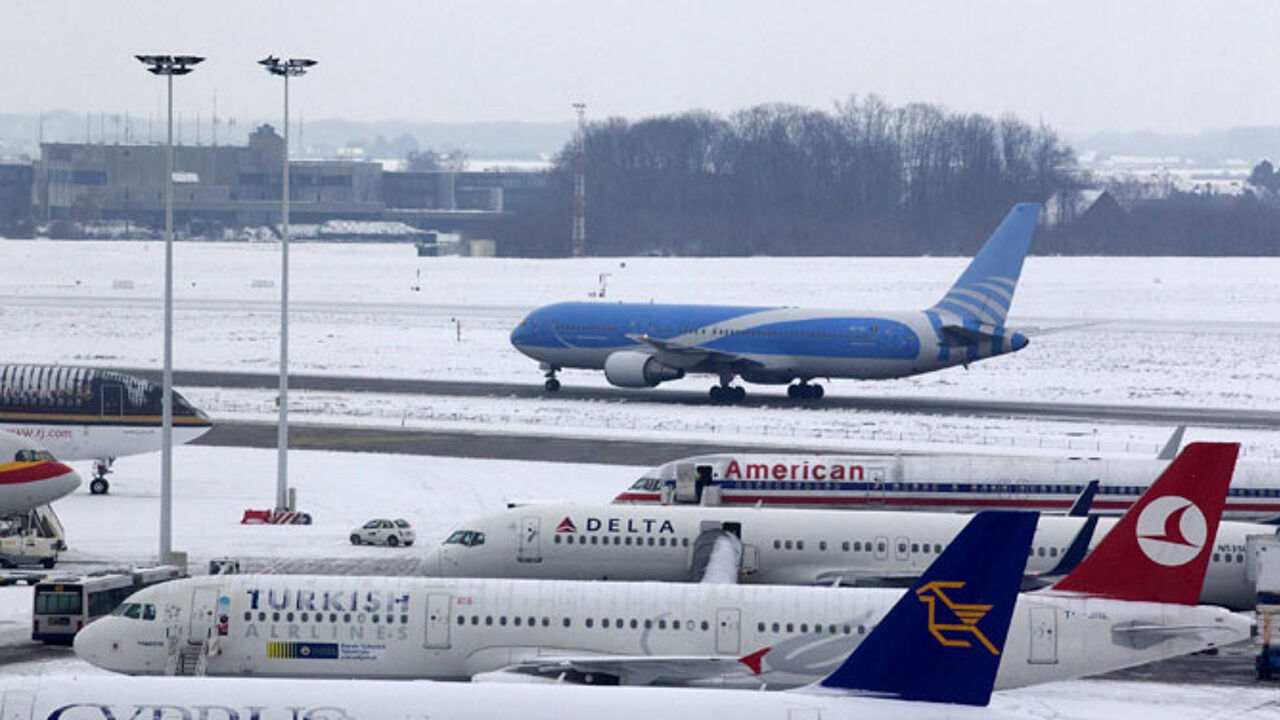 The ban on arrivals was introduced in a bid to get the holiday crowds to their destinations, but departures too are still suffering cancellations and delays as a result of the heavy snowfall overnight.
The airport authorities decided to give absolute priority to departures diverting incoming flights to Ostend in West Flanders and Lille in France.
Chaos reigns at the airport at one of the busiest periods of the year. Many travellers are queuing in order to get their flight rescheduled or ticket refunded. Brussels Airport says it's doing its best to find solutions for passengers. Camp beds are being brought in to accommodate those who will spend the night of Christmas at the airport. The company points to the large amounts of snow hampering plane traffic and complicating loading and unloading operations.
Baggage handling at the airport is in chaos too with over a thousand suitcases still waiting to be processed on Christmas Eve. Flightcare, the company that deals with the baggage handling, did not seem to have enough staff to cope with the extra problems. Many people waited hours to be reunited with their luggage. Often these were the lucky ones. Brussels Airlines even brought in students to help sort out the mess.
Perishable goods in luggage added to the problems and led to a stench at the airport. A special company was brought in to deal with this problem.