Church collapses: "We escaped disaster"
Large parts of the Church of Diepenbeek (Limburg) collapsed early on Christmas morning. The incident happened hours after parishioners had celebrated Christmas Mass in the building.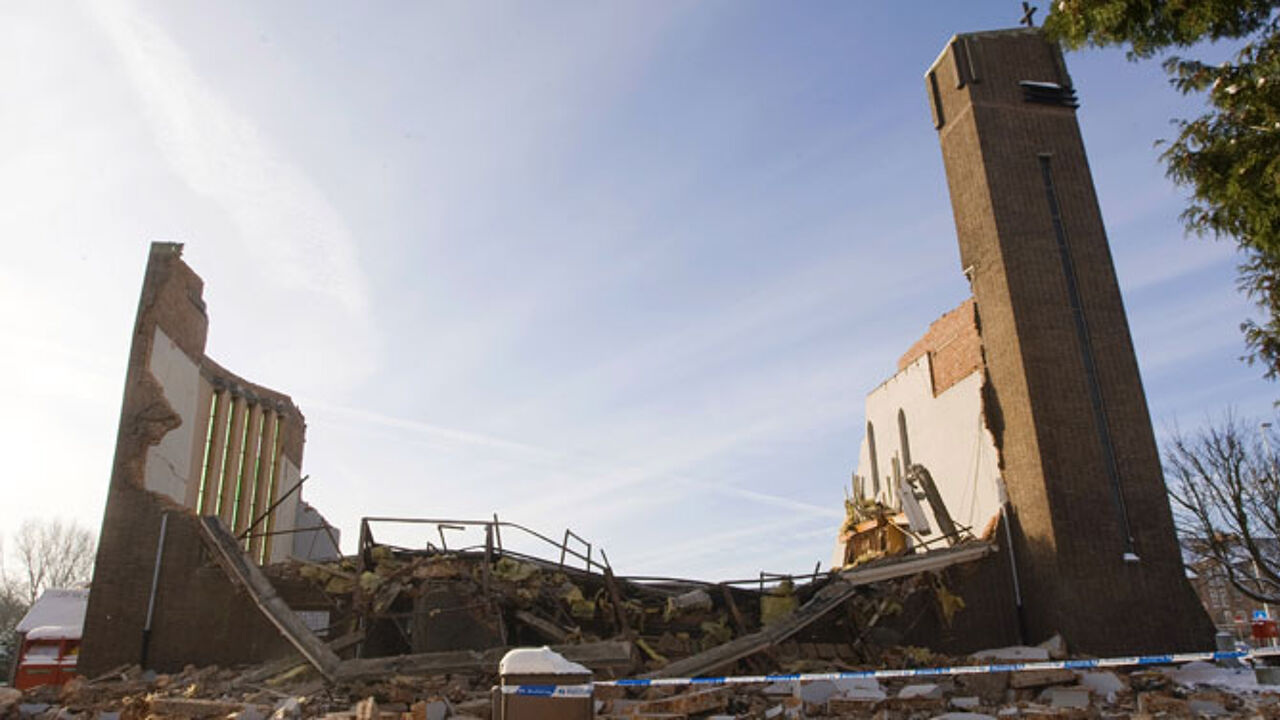 Most of the nave of the church in the Lutselus parish caved in. Only the two ends and part of the church steeple remain standing.
A car parked in the vicinity was badly damaged. The two people in the vehicle, a father and his one-month old son, were unscathed. "Suddenly I saw masonry crashing down around my car. Stones slammed into the bonnet and the windscreen. The church had collapsed around me. I could not believe my eyes" said the driver.
The abundance of snow on the church roof may have caused the collapse, but this still has to be established. The local mayor told VRT News: "We escaped disaster".