StuBru's Music for Life raises 5 million euros
The Music for Life fundraiser organised by the young people's radio Studio Brussel has raised a record amount for AIDS orphans in Africa. The fifth Music for Life fundraiser collected 5,020,747 euros. During the past week three Studio Brussel radio hosts were locked up in a "Glass House" in Antwerp to raise cash.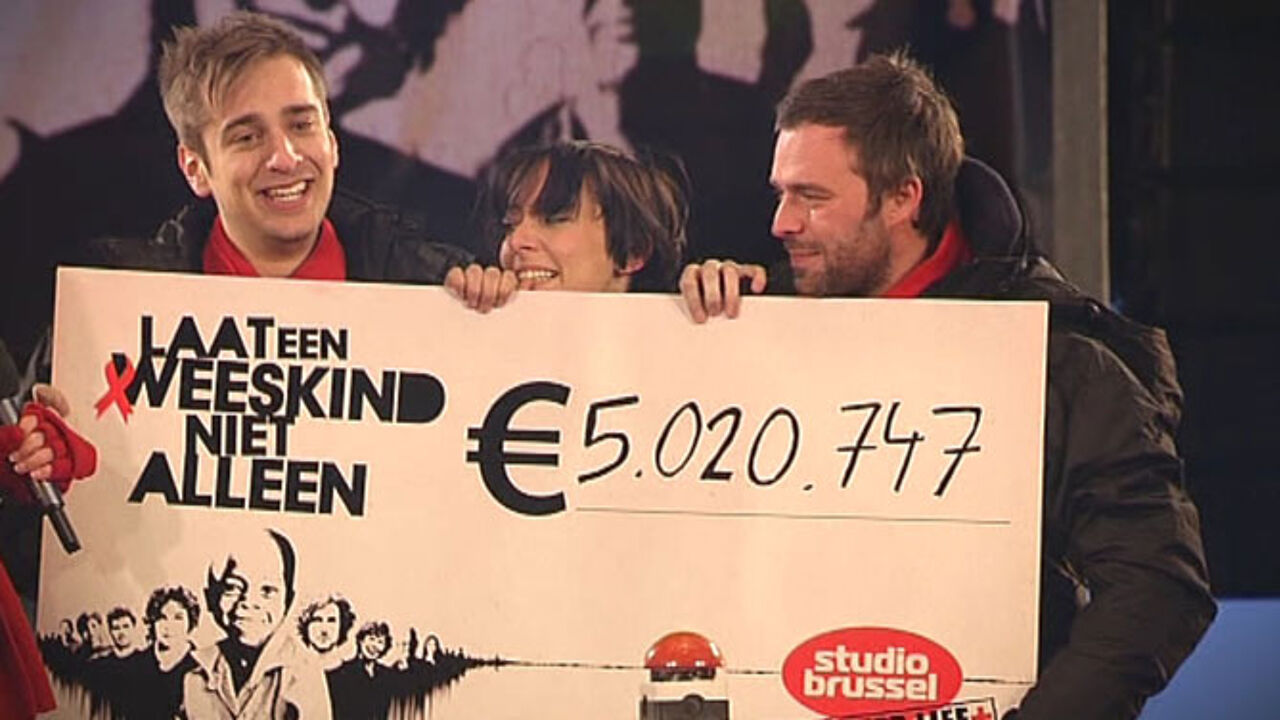 "StuBru" presenters Tomas De Soete, Sofie Lemaire and Sam De Bruyn stepped out of their "Glass House" studio on the Antwerp Groenplaats for the first time in a week on Christmas Eve. Sam De Bruyn commented: "It's pretty fresh outside".
The money raised will be spent on care for AIDS orphans in southern Africa. Philippe Vandekerckhove of the Red Cross that will administer the funds said: "We're going to help AIDS orphans survive and give them a better future. We're going to provide food, medication and a roof over their heads."
During the past week thousands of people across Flanders staged actions to raise cash. The Belgian Government donated a million euros. The Flemish Government coughed up 300,000 euros.
The Flemish band dEUS of front man Tom Barman played the final concert on the Antwerp Groenplaats.
On their release from the "Glass House" the three "StuBru" presenters were keen to eat a hearty bite after they had been obliged to survive on a variety of juices for the past week.
This was the first time that Music for Life was staged in Antwerp. Earlier Ghent and Leuven hosted the event. Many people believe Ostend should be the next venue.