Flanders orders road salt in the Bahamas
The Flemish authorities have succeeded in tracking down a new source of road salt. In recent weeks inordinate amounts of road salt have been strewn on our roads as northern Belgium battles with the most adverse snow conditions in living memory.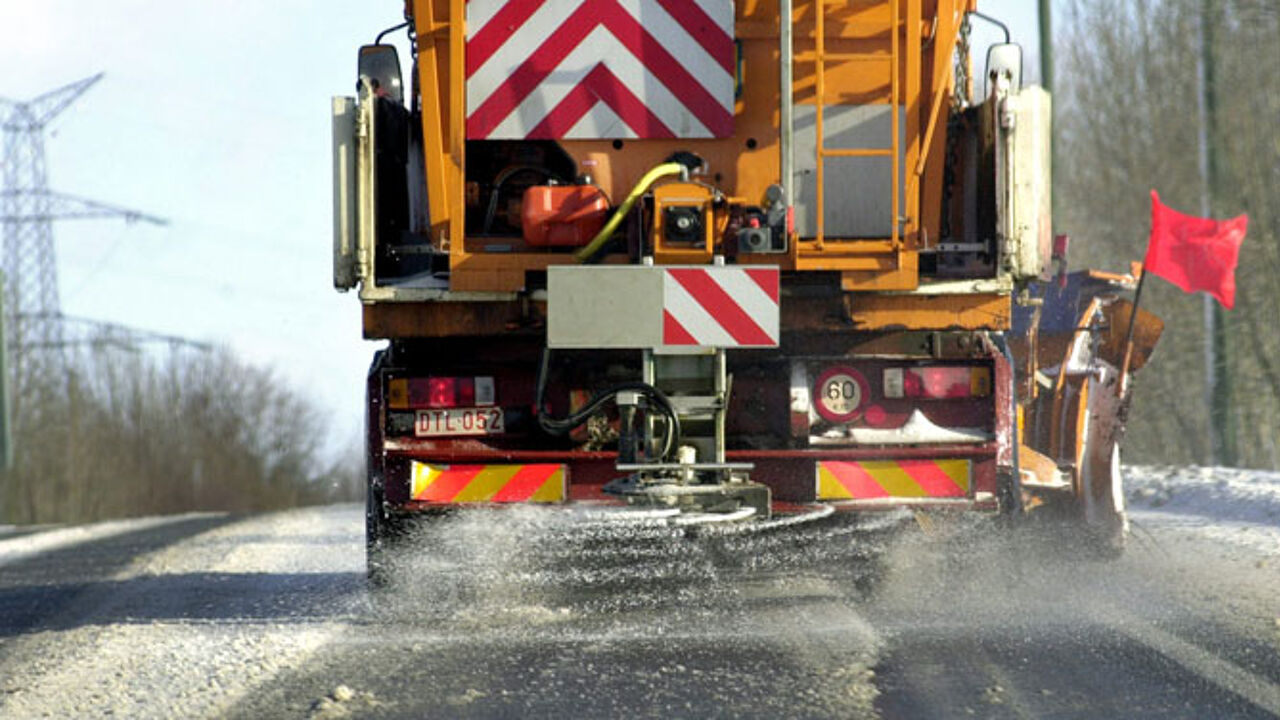 The heavy snowfall has resulted in a shortage of road salt in Flanders. The Flemish Roads Agency has now ordered 28,000 tonnes of road salt in the Bahamas in the Caribbean. The Roads Agency met with representatives of the provincial authorities last week. After the meeting the agency promised to seek a new source of a product that is in large demand across north Western Europe.
15,000 tonnes will be delivered to the Flemish provinces that will distribute it further to local municipalities. The remainder will be used to beef up the agency's own reserves.
The road salt will be transported to Belgium by ship and will only arrive at the end of January.
On Friday the Roads Agency decided only to grit the right hand lane of motorways and major roads in future. All other roads would remain untreated. The decision was taken because of the persistent snowfall and the fact that road salt reserves are dwindling.
The Flemish Roads Agency only received small deliveries of road salt in recent days. More road salt went on the roads than was delivered by suppliers. On Thursday night 2,500 tonnes of road salt were strewn on Flemish roads. A spokeswoman for the Roads Agency told the VRT that salt reserves did not allow it to keep this up and that the agency would have to economise while it awaited fresh supplies.
Several municipalities in Flemish Brabant are through their reserves. Salt suppliers say that the municipalities waited too long in order to place new orders. Last winter 84,000 tonnes of road salt were strewn on Flemish roads. This year only 32,000 tonnes was ordered. Some suppliers too are out of salt.
 
Fresh snow across northern Belgium on Boxing Day
The road salt could come in handy because fresh snow is falling in Brussels on Boxing Day morning. A new snow zone entered the country from the Netherlands last night. It first arrived in Antwerp province where a 70 km speed restriction was introduced on the Antwerp orbital ring road.
Later the snow also moved to Flemish Brabant province and Limburg. Again the motorways were badly affected and all roads are icy. The police have asked motorists to keep their distance, to drive more slowly and not to brake abruptly.