Government talks break historic record
You may have missed in what with all the Christmas cheer, but yesterday Belgium broke its record for being without a new government for the longest period of time since a general election.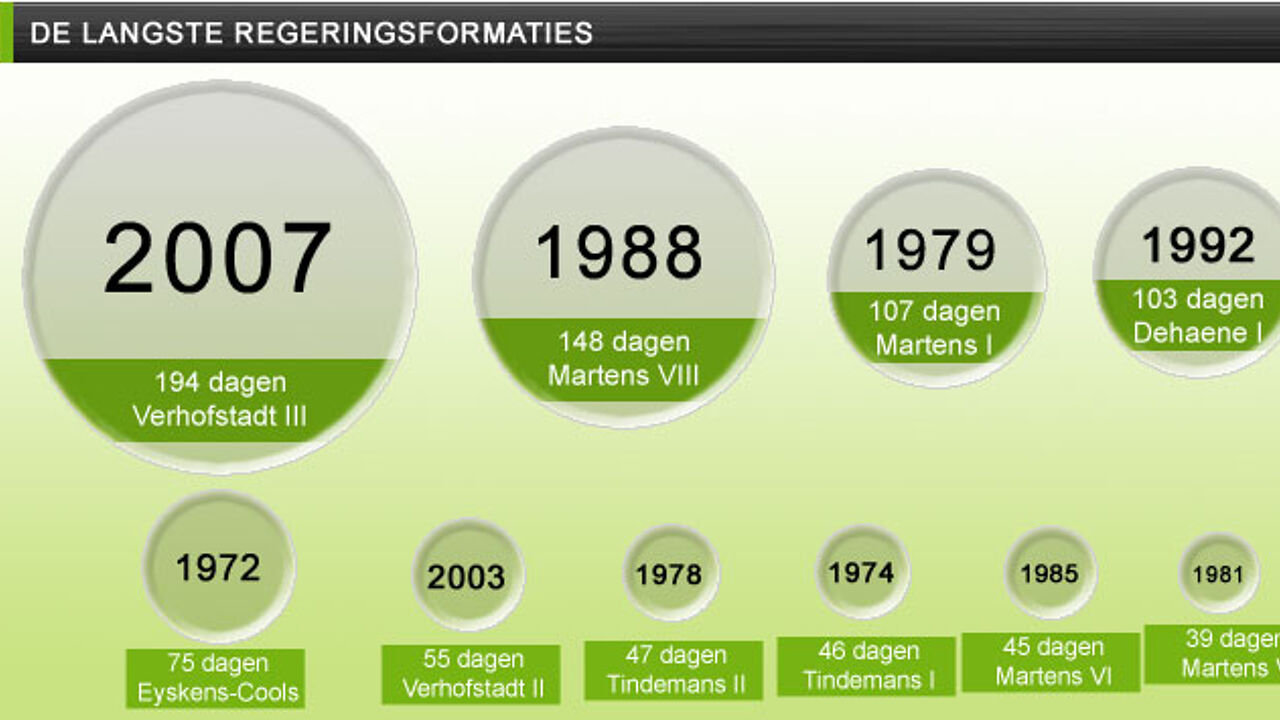 Royal Mediator Johan Vande Lanotte (Flemish socialist) may be doing his best, but the talks with Flemish nationalists and the Flemish and Francophone Christian democrats, socialists and greens on a new state reform package have dragged on for so long now that they have earned a place in the record books. In a country where coalition governments are the norm and where political groupings are also split up between the north and the south protracted government formation talks are not unusual, but the events of the past year have set a new record.
The graph above indicating the number of days and the Prime Minister shows the longest government formation talks in our political history since the Second World War. What the final tally will be remains unclear. The world record - nine months - stands with Iraq. So, we still have some time to go.