Who is the Ivorian ambassador in Brussels?
The problems in the West African country of Ivory Coast spilled over to Brussels this week as two ambassadors are now vying to represent their country.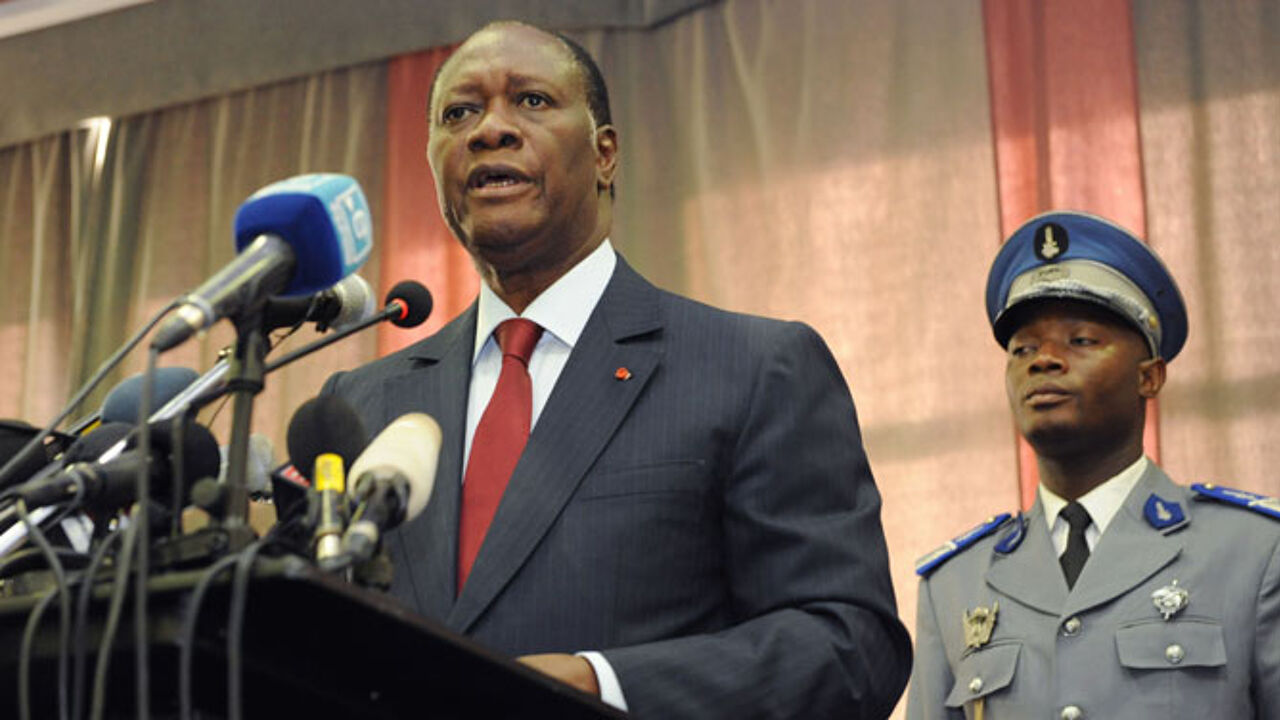 Alassane Ouattara (photo) is seen as the legitimate victor of the Ivorian presidential elections, but the incumbent president Laurent Gbagbo is refusing to leave office.
Supporters of Mr Ouattara had hoped for a smooth transition, but Mr Gbagbo's ambassador is refusing to quit the Ivorian embassy in Brussels. Mr Ouattara, who is acknowledged as the victor of the presidential poll by Belgium and the international community, has appointed Sara Amani as the new ambassador. Mr Gbagbo's ambassador, Marie Gosset, though, is making no move to leave the embassy.
A spokesman for the Belgian Foreign Ministry told VRT News: "Mr Ouattara has appointed Sara Amani as his chargé d'affaires in Brussels. It is with this person that we will conduct our discussions."
A mediation trip to West Africa by three African presidents on behalf of ECOWAS does not seem to have yielded many results. The EU and the US have now also introduced a travel ban for Mr Gbagbo and his officials.