Rochefort Abbey gutted by fire
Fire-fighters battled to save the Abbey of Rochefort in Namur (Wallonia) on Wednesday night. The Trappist abbey is badly damaged, but the chapel, the brewery and the library were saved.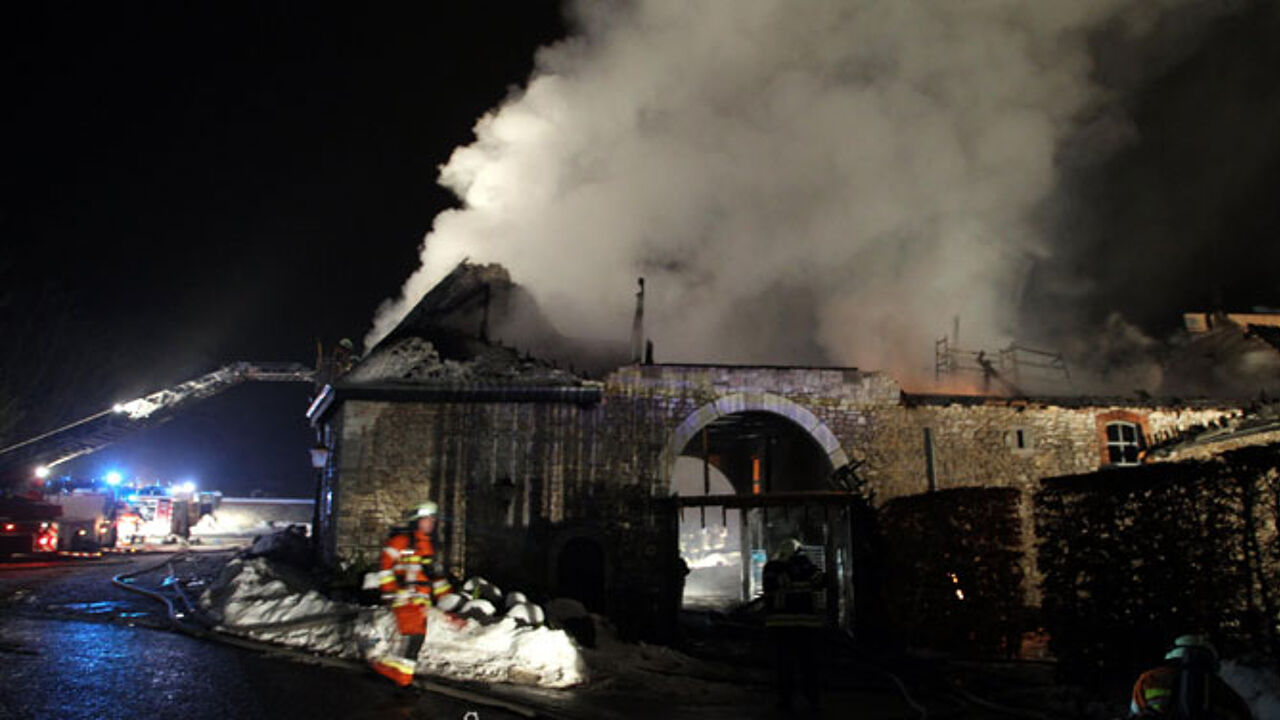 Four of the abbeys buildings over a distance of 70 metres are destroyed by fire.
The Trappist monks, who remained unscathed, were having their evening meal at 6:30, when the fire started. It was probably caused by a short circuit in an emergency generator. The generator was only recently installed after power failed on several occasions.
Fire-fighters battled with flames for four hours. Nobody was injured.
The devastation in the Saint-Rémy Abbey, one of only 6 Trappist abbeys in Belgium, is enormous but supplies of the world famous Rochefort beer were rescued. The brewery employs 35.
See the magnificence of the Abbey of Rochefort on their website.