The community of Saint'Egidio held a touch-light march through the streets of Antwerp on Saturday evening. Several hundred people took part in the march, the aim of which was to call for world peace. The touch-light procession started at the war memorial in the City Park and ended outside Antwerp Cathedral.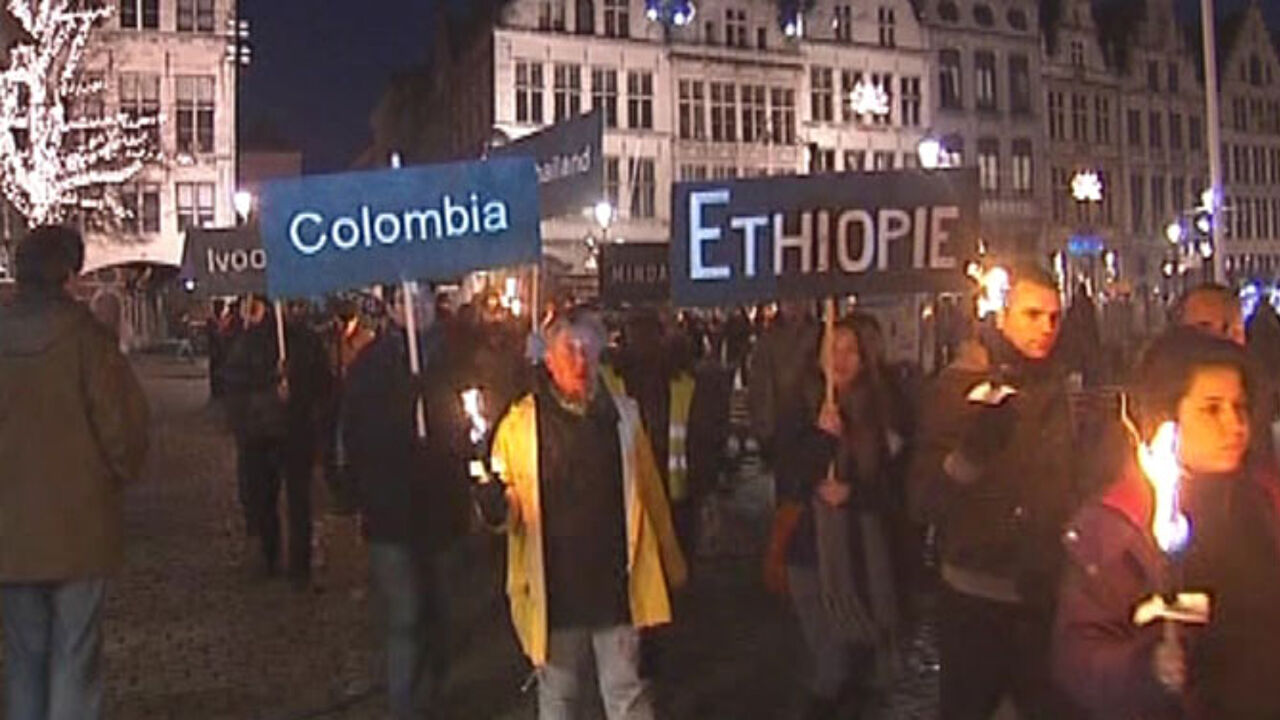 The participants carried placards bearing the names of countries that are currently in the grip of armed conflicts.
Similar peace demonstrations were held in more than a thousand cities worldwide.
Representatives of the major religions, including the Roman Catholic Church, the Jewish community and Muslims all took part in the march.
They joined the Bishop of Antwerp, Johan Bonny, in releasing white doves of peace from the steps of Antwerp Cathedral at the end of the march.
 
The Community of Sant'Egidio
The Community of Sant'Egidio is a Christian community that is officially recognised by the Catholic Church as a "Church public lay association".
It claims 50,000 members in more than 70 countries.
It was founded in Rome in 1968 by a group of high school students led by Andrea Riccardi.
It is named after the Roman Church of Sant'Egidio (Italian for Saint Giles) in Trastevere, its first permanent meeting place.
Since 1968, the community has gathered each night to pray and read from the Bible, reflecting on the Gospel, eventually spreading throughout the world with a mission of helping those in need.
Their activities include setting up refuges for the old, hospices for AIDS patients, and printing a handbook titled "Where to Eat, Sleep, and Wash in Rome" as gifts to the homeless.