"We want proposals that are acceptable to Francophones"
Bart De Wever's suggestion that his Flemish nationalist party N-VA and the Francophone socialists should serve as a 'locomotive' to kick-start the political process has met with little enthusiasm.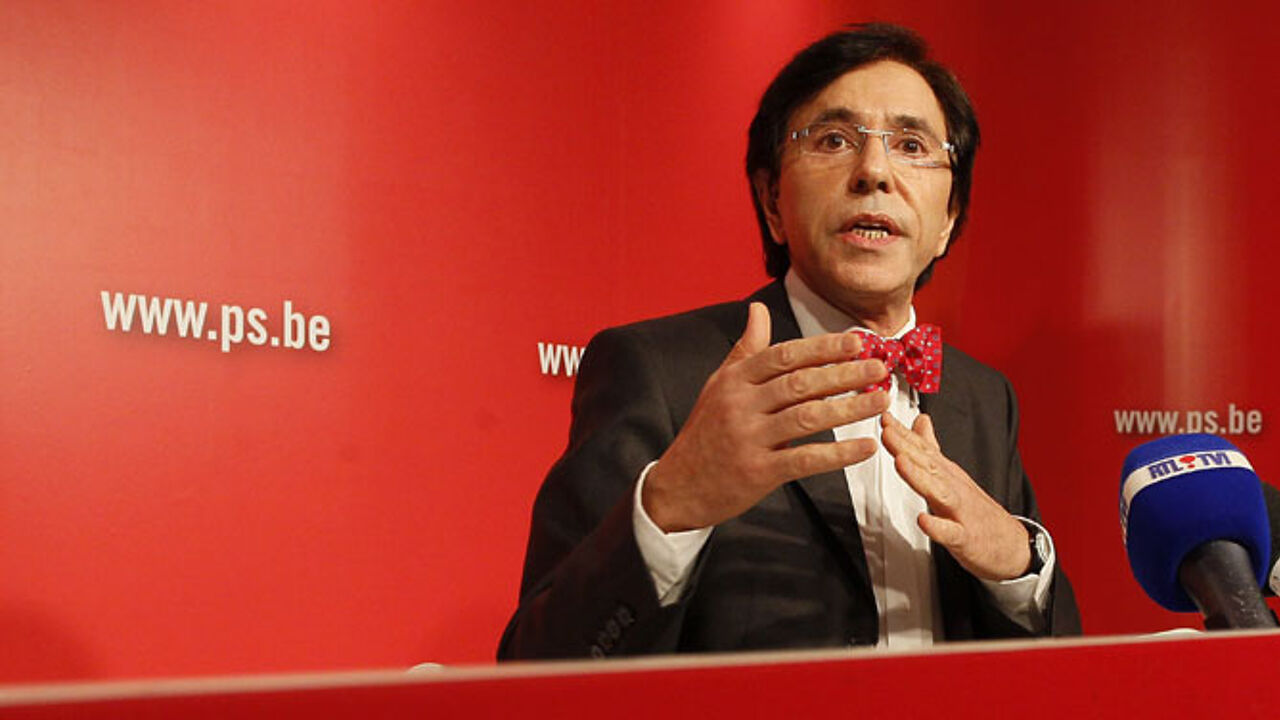 The Francophone socialist party PS, Belgium's second largest political force, has rejected the idea out of hand. The party fears isolation from the other Francophone parties. Already at a news conference on Thursday - before Mr De Wever made his offer - PS leader Elio Di Rupo stated that the PS and the N-VA did not possess the necessary majority in parliament implying that other parties would have to remain involved while a deal is discussed.
On Friday morning Francophone socialist Climate Minister Paul Magnette told RTBF radio that it was unthinkable that the PS and the N-VA would settle matters first and that other parties would have to follow their lead: "The PS cannot decide on the outline of state reforms on behalf of all Francophone parties."
Speaking during a New Year's news conference for the local PS party in his home town of Mons (Hainaut) Francophone socialist leader Elio Di Rupo stressed that his party would not take an initiative: "It's up to the Flemish parties to come up with concrete proposals that are acceptable to the Francophones of Belgium. The Flemish Christian democrats and nationalists must make it clear what they desire. We don't need any more declarations. We want proposals that are acceptable to the Francophones."
Commentators suggest that the PS is clearly worried about becoming isolated in French-speaking Belgium and fears losing its leading position if it makes concessions to the Flemish parties.
Nine-party talks become a possibility
The Flemish socialists are not impressed either. Sticking with images from the world of transport SP.A leader Caroline Gennez rejected Mr De Wever's locomotive idea: "You need to have somebody in the cockpit."
But Caroline Gennez is willing to open up the political talks from seven parties to nine to include the liberals.
"We couldn't care less who leads the negotiations, as long as progress is made. I hope that at the weekend everybody looks in the mirror and decides that the Royal Mediator's proposals for state reforms form a good basis for talks. The formula (which parties take part and the method) is up for negotiation."
The Flemish socialist leader is prepared to accommodate the Flemish and Francophone liberals around the negotiating table but added: "The more the merrier, but those who believe that splitting the Brussels Halle Vilvoorde Constituency with Olivier Maingain (a radical Francophone liberal politician) and Didier Reynders (Francophone liberal leader) believe in Saint Nicholas for adults."