Not a single speeding fine in central Brussels
Nearly four months after the introduction of Zone 30 speed restrictions in central Brussels not a single speeding fine has been issued.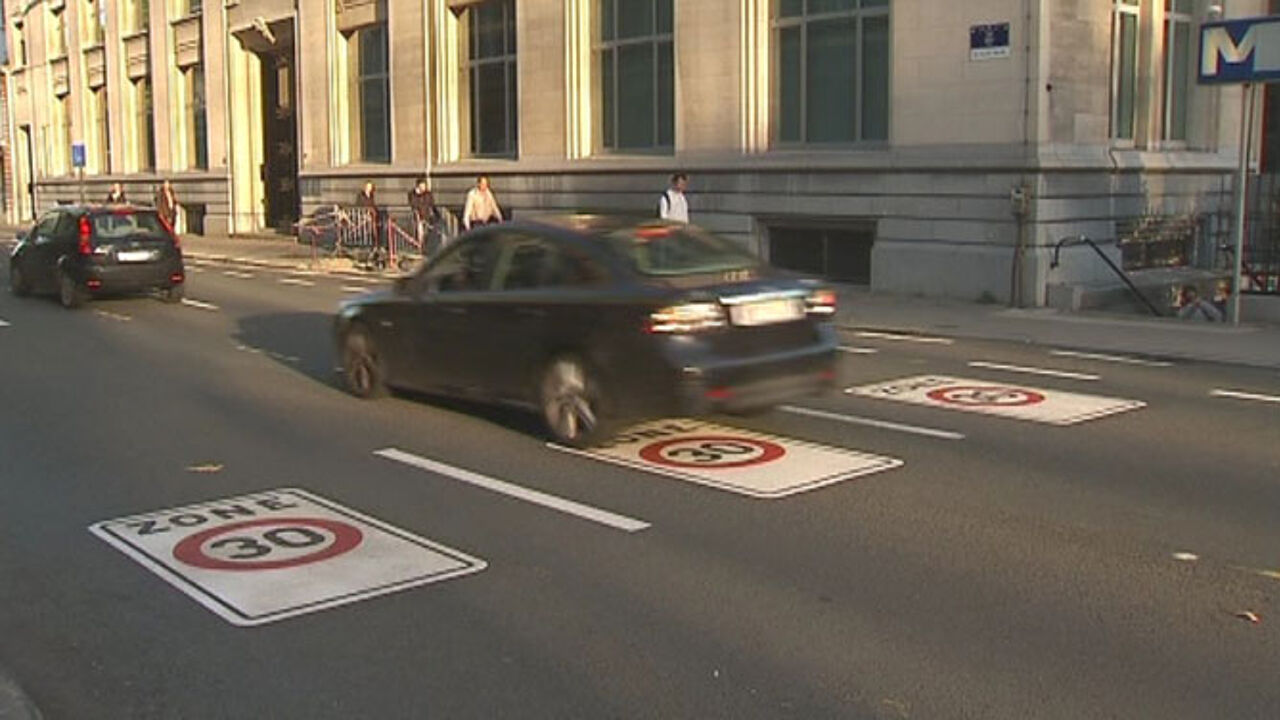 The 30 km/h speed restriction inside the area bordered by the inner Brussels orbital ring road became operational last September. Four months on officers from the Brussels Capital/Elsene police zone haven't issued a single speeding fine for an infringement of the Zone 30 regulations.
The Francophone green party Ecolo that is in the opposition on Brussels city council wants offenders to be punished and also favours an information campaign to alert drivers to the issue.
A first evaluation of the scheme is planned for March when data from ten fixed speed cameras that were especially installed will be processed. The cameras measure the average speed of vehicles every three seconds.
City of Brussels alderman for mobility Christian Ceux (Francophone Christian democrat) concedes that drivers are ignoring the speed restriction in several places: "A change of mentality among drivers will take some time to achieve."
The spokesman of Brussels police Christian De Coninck did not wish to comment on the matter.
Freddy Thielemans (Francophone socialist), the Mayor of Brussels, told the council that talks with the Brussels police and the public prosecutor's office will soon take place to elaborate a more efficient sanctions policy.