Government without Flemish nationalists?
Royal Mediator Johan Vande Lanotte (Flemish socialist) has met with his two 'assistants'; Flemish nationalist leader Bart De Wever and Francophone socialist leader, Elio Di Rupo, for a first time since King Albert asked them to try and unblock the political situation together. At the same time, European Commissioner and former liberal cabinet minister Karel De Gucht has challenged the view that a Federal Government without the Flemish nationalists is inconceivable.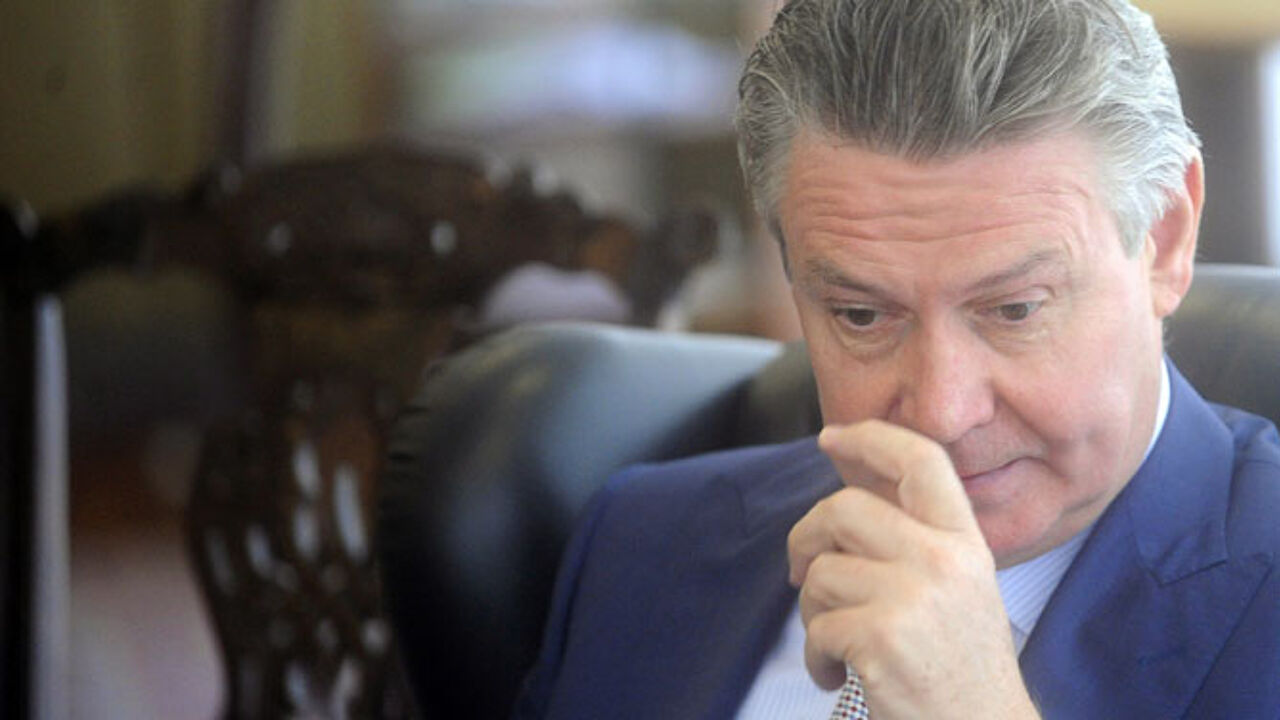 At their first meeting the three politicians decided that experts of the seven mainly centre-left parties will examine possible changes to the finance law that settles the way that the Federal State and the regions and language communities are funded.
The experts will make use of computer models in order to consider the ramifications of various different proposals.
It remains somewhat unclear whether the new political triumvirate will rework the Royal Mediator's state reform proposals or whether a new working method will be adopted. In recent days there has been growing support for the idea of limiting the reforms to a number of fields that would undergo root-and-branch change.
Flemish Christian democrat leader Wouter Beke has indicated that this is the road ahead, while the Flemish nationalist lawmaker Siegfried Bracke has said that neither his party nor the Francophone socialists would oppose such a working method.
Mr Vande Lanotte's next meeting with Bart De Wever and Elio Di Rupo will take place on Monday.
Liberal doubts about seven party formula
The Belgian on the European Commission, the former Flemish liberal cabinet minister Karel De Gucht, has voiced his doubts about the success of the seven party talks in which Belgium's liberal parties are not involved.
Speaking at the presentation of the new Manager of the Year Mr De Gucht lashed out at several of his former colleagues suggesting that they did not realise how they were playing with fire. Interviewed on VRT Radio on Thursday morning the European Trade Commissioner explained that his words were not only directed against the Flemish nationalists. Francophones are equally responsible for the deadlock: "Their years of saying "No" to Flemish demands for a reform of the state resulted in an upsurge in Flemish nationalism in Flanders at the last election."
Mr De Gucht remains unconvinced that a few more meetings and talks will resolve the political deadlock: "I do not believe that an agreement will be reached with the present seven party formula."
Quizzed about whether the country could be governed without the largest party, the Flemish nationalists, in the government, he said: "The N-VA is a party that captured 30% of the vote in half the country." Adding in English: "That's it". "Yes, it's the biggest in the land, but for political reasons that I respect it is not able to find a compromise solution for the problems facing Belgium."